'Sales fell in 2018, but with 2.4m buying or leasing a new car it was hardly disastrous'
Although car sales were down in the UK in 2018, Mike Rutherford still thinks there are plenty of reasons to be optimistic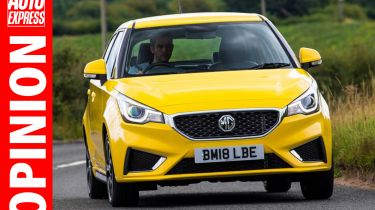 "New car sales in Britain fell off a cliff last year," was how one national radio station dramatically reacted in January upon learning that registrations in 2018 were almost seven per cent down on 2017.
Put like that, the decline looks bad, right? But was it? Really? After all, annual vehicle sales are not unlike family incomes, share prices, property values and moods – they can and will go up... and down.
In 2017 we Brits collectively bought a tad over 2.5 million cars, whereas last year we purchased just under 2.4m. That 'mere' 2.4m wasn't ideal for the vehicle manufacturing industry, motor trade, or HM Treasury, which gets richer than anyone (thanks to 20 per cent VAT) when sales are up.
• UK new car registrations 2018: the winners and losers
But 200,000 folk buying or leasing a new car every month in 2018 was hardly disastrous, was it? Remember that the vast majority of our European neighbours sold only tens or hundreds of thousands of cars to their citizens last year. Britain remains second only to Germany in the European car sales league. You got a problem with that? I certainly don't.
Jaguar (four per cent UK increase in '18 vs '17), McLaren (10 per cent up) and MG (104 per cent higher) did great last year. Abarth of Italy; Korea's Kia; Japan's Mazda, Mitsubishi and Subaru; SEAT of Spain and Volvo of Sweden all saw rises, too.
True, several firms at the competitive volume end of the market (where makers each sell or lease 100,000-200,000 discounted cars annually to UK consumers) are on a downer. Nissan, for example, plummeted a painful 32 per cent last year, ahead of Audi (minus 18 per cent), Ford (down 12 per cent) and Vauxhall (minus nine per cent). Other members of the 100,000-Plus Club – Volkswagen, Mercedes, Toyota and BMW – also went backwards. But it's mainly these high-volume producers – not producers per se – who did worse in '18 than '17.
The Society of Motor Manufacturers and Traders told me some customers are plain scared to invest in brand new diesel cars for fear of national or local politicians waging war against them. So they're playing safe by sticking with their existing models for the time being. Who can blame them for their caution and lack of confidence?
Of those who did buy in 2018, 62 per cent chose pure-petrol cars; 32 per cent pure-diesels; around five per cent opted for petrol-electric or diesel-electric hybrids; less than one per cent went down the pure-electric route; hydrogen cars sold in such tiny numbers that they remain a statistical irrelevance.
Or to put all that another way, 99.3 per cent of the nearly 2.4m new cars sold in 2018 rely – in full or in part– on petrol or diesel fuel, with only 0.7 per cent running solely on electricity. The cold, harsh truth is that in 2018, Britain still couldn't quite reach the point where one in every 100 new cars sold was a pure EV. That's shocking and unsustainable.
Partnership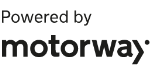 Need to sell your car?
Find your best offer from over 5,000+ dealers. It's that easy.
Now, 2019, is the year when manufacturers and retailers of 100-per-cent-electric cars need to rethink and reboot, prior to reviewing their prohibitively expensive retail prices which are a complete turn-off for potential customers.
Click here to find out what were the best-selling cars in the UK in 2018...