Volvo recalls over 500,000 vehicles due to fire risk
Volvo has found a fault with the plastic intake manifold used on its 2.0-litre diesel engine, which poses a potential fire risk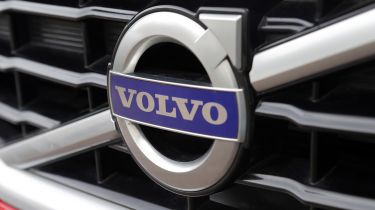 Volvo is recalling 507,000 vehicles worldwide because of a faulty engine component which, in extreme cases, could cause a fire. Volvo said its own inquiry has identified that, "in very rare cases the plastic engine intake manifold may melt and deform on certain models," with the possibility of causing a "localised engine bay fire."
The recall affects 69,616 cars in the UK. Models affected by the recall are the S60, S80, S90, V40, V60, V70, V90, XC60 and XC90 built between 2014 and 2019, and fitted with the firm's turbocharged 2.0-litre four-cylinder diesel engine. Volvo is yet to receive any reports of accident or personal injury related to the issue.
• JLR recalls 44,000 cars over "excessive" CO2 emissions
All affected customers will be contacted by Volvo personally, with instructions to visit their local dealership for immediate remedial action. A Volvo spokesman said the company will fix the faulty vehicles as quickly possible and that customers will not incur any costs related to the repair.
Volvo has apologised for the inconvenience caused by the recall and says it accepts full responsibility for the safety and quality standards of its cars.
Volvo recalls almost 200,000 cars over fuel leak fears
In January, Volvo also announced that it is recalling 219,000 cars globally due to a potential fuel leak, with 30,777 UK cars affected.
The recall relates to diesel-engined 2015 to 2016 model year examples of the V40, V40CC, S60, S60CC, V60, V60CC, XC60, V70, XC70, S80 and XC90. In affected cars, a faulty fuel line could develop cracks, allowing fuel to leak into the engine bay.
A spokesperson for Volvo told Auto Express: "Investigations by Volvo Cars have identified that some vehicles may have small cracks inside one of the fuel lines in the engine compartment. This, in combination with a pressurised fuel system, may over time lead to fuel leakage in the engine compartment.
"There are no reports of damage or injuries related to this issue. Volvo is proactively recalling these cars as a preventative measure to avoid any problems in the future."
Click here to find out what you should do if your car is recalled...