UK firm launches public EV chargers embedded into kerb
Connected Kerb has teamed up with Southwark Council to deploy the first of its new kerbside charging points in south London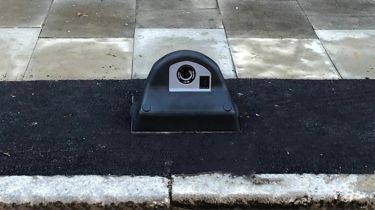 A UK firm has deployed the first of what it expects will be a London-wide network of public electric vehicle (EV) charging points that are embedded into the kerbside. 
Working with Southwark Council and backed by Virgin Media and National Grid, Connected Kerb has launched its first kerbside charger today in south London's Borough Road.
• Best electric cars on sale right now
The units offer charging speeds of 3-7kW – enough to fully charge a Nissan Leaf with a 40kWh battery in between six and 13 hours.
Connected Kerb's chargers also act as internet connectivity points for drivers to access. In addition, they provide environmental, weather and traffic monitoring data for public authorities.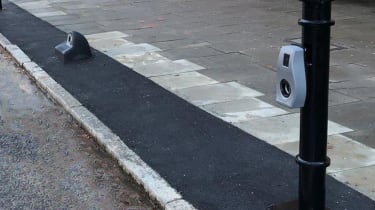 The kerbside chargers are designed to be discreet and are manufactured from recycled materials to minimise environmental impact.
The new charger in Southwark is intended to be the first of a whole network across London, once other public authorities invest in Connected Kerb. 
In 2018, the company won the Mayor of London's Award for Urban Innovation and the scheme has the backing of the Mayor's office.
Rajesh Agrawal, Deputy Mayor for business, said the Mayor of London – Sadiq Khan – is "working closely" with local authorities and businesses in order to deliver "the charging infrastructure Londoners need."
He described Connected Kerb and Southwark Council's initiative as "exciting" and "a welcome addition" to the city.
• First public EV charging lamp posts installed
Paul Ayres, chief operating officer of Connected Kerb, described the need for a "nationwide" EV charging infrastructure as "critical" and said the UK was on the "precipice" of an EV "revolution".
He added that the firm was "delighted" to help make Londoners some of the first to benefit.
Do you think chargers embedded into kerbs is a good idea? Let us know your thoughts below...