Dealer apprenticeships: the first step to becoming a car salesman
We meet the teenage car fan who got a car salesman job at his local dealer at 16. Is this the future of apprenticeships?
Think of apprenticeships and trainee electricians, rookie carpenters and novice plumbers probably come to mind. But car sales executives? That's a profession learned informally, isn't it? A career where you pick up the tricks of the trade from an experienced and world-weary mentor?
Perhaps in some instances, yes, although one teenager contacted Auto Express to tell us he was going about things in a different way. Ollie Waring approached his local Ford dealer looking for a job – but he was too young to conduct test drives, and only just old enough to work full-time.
Ollie impressed his future employer so much, though, that the dealership was keen to take him on. So keen, in fact, that it not only gave him a job, it also enrolled him on an academic course to support his professional development. Interested to find out how a car sales apprenticeship scheme works, as well as to meet someone with their heart set on this career at such a young an age, Auto Express headed up to Ollie's dealership – Cliff Dickenson and Son in Winsford, Cheshire – to learn more.
"Not many people my age want to be car salesmen, but I couldn't see myself doing anything else," Ollie tells us from behind his desk in the showroom. He has such a friendly, confident and self-possessed manner it's perfectly understandable that the dealership gave him a job, although we ask if his age presented any difficulties.
"I'd written a letter during my GCSEs asking for some work experience, but I wondered if they would take me on because of my age," Ollie admits. His soon-to-be dealer principal, Chris Winward, had no such misgivings, however, and actually saw the advantages a young apprentice could offer. "It's always at the back of your mind that you'd like to get someone at a young age you can mould from the start," Winward says, before adding: "It's unusual to find someone with as mature a head on their shoulders."
With a glowing recommendation from his headmaster – a Cliff Dickenson and Son customer – to back him up, Ollie was soon taken under Chris's tutelage. But he recognised the teenager might need some additional support. "Sales apprenticeships are new to us, and we're a relatively small team," Chris explains. So in order to add an academic framework to Ollie's learning, the dealership enrolled him on a VCQ (vocational competence qualification) Diploma in vehicle sales, run by training provider Skillnet.
The course sees Ollie complete regular assignments and compile a coursework folder, with a mentor marking his work and visiting the dealership to observe him carrying out the tasks covered by the course in the real world.
• Training the car mechanics of tomorrow
"It's good to have the umbrella of Skillnet; it gives him some discipline," Chris says. "His mentor comes in and runs his assessments; that's worked well with the business."
Ollie has benefited from Ford's own training schemes as well, heading to Daventry in Northants for a four-day sales immersion course, where he was the youngest person.
Partnership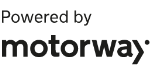 Need to sell your car?
Find your best offer from over 5,000+ dealers. It's that easy.
So the bookwork is fine, and Ollie obviously has the right personality for a customer-facing environment – but what about actual sales? A dealership is a business, after all. We ask how many cars Ollie has shifted. "I sold one this morning, actually," he informs us, proudly. "And I sold around six in my best month."
Ollie freely admits other staff at Cliff Dickenson sell more than him but, as well as doing his coursework, he spends a lot of time taking care of the dealership's online adverts. And his age still presents one insoluble problem – for now at least. "I can talk about finance with customers, but I can't sign off the figures because I'm still under 18," he tells us.
What, we ask, has he found easiest about the year and a half he's been with the dealership? "I took to learning about the cars quite well," Ollie explains. "I brought a selection of the brochures home, and learned everything they have as standard, plus what options there are, and the different engines and power outputs."
He also enjoys test drives. "Once I got my licence in April, I learned how to conduct test drives – what to say and what to cover, making sure you give people enough time driving on the roads so they know what they're buying. I've always had good people skills," he adds, without a hint of arrogance.
It can't all have been plain sailing, though, surely? We ask Chris if Ollie has had to improve in any areas. He pauses to think for a moment before conceding: "Sticking to the task in hand, but we've all been there; you forget how young he is. But customers like him. He tends to win people over with his personality. And he's genuine – it's not a show."
And as for Ollie, were there any aspects of the job that he found challenging? "Anything I got stuck on, such as the financial acts, I'd bring to the dealership or speak with my tutor about – not only so I learned it, but also so I understood it," he explains. "And you have to be careful when you're ordering a new car, because if you get some things wrong on the system, you can't redo them."
With such positive feedback on all sides, surely a permanent role with Cliff Dickenson and Son beckons? "I'm hoping they'll offer me a full-time job," Ollie says. Chris is unequivocal, telling us: "We wholeheartedly want it to be a long-term arrangement."
• New course teaches the art of caring for classics
It's clear that Ollie Waring is a young man going places in the car sales business, but what about sales apprenticeships in general? Are there any lessons that can be learned for the wider industry?
With more than 100 dealerships under his control, Daksh Gupta, CEO of Marshall Motor Holdings – one of the country's largest sales networks – is well placed to assess the advantages apprenticeships offer. "We should be encouraging more young, enthusiastic people into the industry, and this is a fantastic initiative," he says.
"The coursework side of things will give them proper infrastructure, because you have to provide the right framework for people to succeed in."
Like Ollie, Daksh started in the industry at a young age, and recognises how far talent and the right attitude can take you. "This is a subject close to my heart," he explains. "Twenty-eight years ago I got a job washing cars. The dealer gave me the opportunity to start selling them, and 10 years later I was a director."
We'll leave the last word with Ollie's boss, Chris Winward, though. "We want him to do well," he says. "That's the message I'd like to leave you with."
And after spending a few hours in Ollie's company at work, we can't help but agree with him.
Are online car dealers the future way to buy a car? Click here to learn all about it...