Foreign-made cars subject to 10% import tariffs under official no-deal Brexit guidance
Vast majority of cars sold in the UK made in other countries; manufacturers and dealers unlikely to absorb additional costs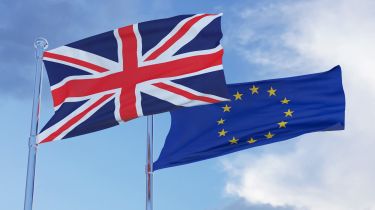 Cars made outside the UK and imported here for sale will be subject to 10 per cent important tariffs under official no-deal trade rules.
With last night's defeat of Theresa May's deal in the Commons making a no-deal scenario more likely than ever, the government has published official tariffs that will - if no-deal goes ahead - add 10 per cent to the cost of importing "fully finished" foreign-made cars.
• Driving in Europe after Brexit: everything you need to know
The UK's automotive manufacturing industry produces around 1.5 million cars each year, but 1.2 million of these are exported, meaning almost all of the 2.3 million cars we bought in 2018 were imported.
Following the vote, Volkswagen was clear that additional costs caused by no-deal would be passed on to consumers. Ralf Brandstatter, chief operating officer of the VW brand, called the result "disappointing", adding: "if tariffs should come then we probably would also have to think about pricing. There would be these effects that we would be facing from import duties and we would have to pass these on to customers."
There was one green shoot of hope for UK car manufacturing in the official guidance, though: imported car parts will not be subject to any import tariffs, meaning their costs should not rise – though the projected border delays and the impact these would have on just-in-time manufacturing have yet to be addressed. 
The society of Motor Manufacturers and Traders (SMMT) has previously estimated no-deal tariffs will add an average of £1,500 to the cost of a new car. With profit margins in the industry often as low as five per cent, the ability and willingness of Manufacturers and dealers to absorb additional costs are minimal.
• No-deal Brexit could close up to 1,000 repair garages
Confirmation of the 10 per cent tariff makes Porsche's decision in February to potentially impose an identical surcharge on new orders a wise move. 
As news of last night's defeat of May's deal, and official tariff guidance broke, the SMMT issued alarm bells warning of the consequences of no deal.
Mike Hawes, CEO of the SMMT said the vote "leaves us perilously close to the 'cliff edge'". Calling a no-deal scenario "catastrophic for the automotive industry", Hawes said the tariffs:  do "not resolve the devastating effect a 'no deal'Brexit would have on the automotive industry. No policy on tariffs can come close to compensating for the disruption, cost and job losses that would result from 'no deal'. 
Hawes called it "staggering that we are in this position with only days until we are due to leave.  Every day 'no deal' remains a possibility is another day companies pay the price in expensive contingency measure. 'No deal' must be taken off the table immediately and permanently."
What do you think of foreign-made cars having a 10% tariff charge? Let us know in the comments...