Porsche buyers to pay 10% more in event of no-deal Brexit
Porsche asks buyers to sign document promising to pay 10 per cent over list price if hard Brexit brings fresh import tariffs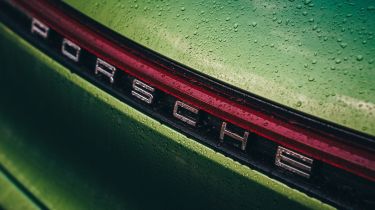 Porsche customers are being asked to sign documents that will leave them liable to pay 10 per cent extra for their cars if the UK leaves the EU without a trade deal, and fresh import tariffs are imposed.
The Society of Motor Manufacturers and Traders (SMMT) warned as far back as November 2017 that a no-deal Brexit could lead to import tariffs pushing the cost of new cars up significantly, but Porsche's request to new customers is the first concrete example of potential price hikes being passed directly on to customers.
• Ford prepares to pull UK production after Brexit
If the UK leaves the EU without a trade deal in place, import tariffs of 10 per cent that have hitherto not existed will be applied to cars built in the EU. The SMMT warned that such a scenario would increase the cost of a new car by around £1,500 on average, but the list prices of Porches means buyers could be left having to pay as much as £20,000 more, depending model. Even an entry-level 718 Boxster would increase from around £46,000 to over £50,000, should the tariffs be applied.
A Porsche spokesman said that the company tries to keep customers "informed with as much information as possible", and that this includes "any changes outside of our control that may affect the price of the car they're interested in purchasing."
The company stressed that while the charges are purely hypothetical at present, "there is a possibility that a duty of up to 10 per cent may be applied to cars imported into the UK by us after March 29".
In light of this, Porsche has "chosen to inform customers whose cars are likely to arrive after Brexit occurs to warn them that they may be affected by this tariff – allowing them to be fully informed at the point of sale and, if they wish, to adjust their order accordingly."
Customers who placed deposits before January 17 2019 will not be affected by the potential new charges.
Do you think Porsche should be charging more for their cars after Brexit? Tell us your thoughts in the comments...