Ford prepares to pull UK production after Brexit
Ford reportedly preparing to end UK production if hard Brexit occurs, will take "whatever action is necessary" to preserve profitability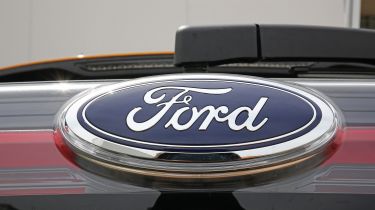 Ford is preparing to move production out of the UK post-Brexit, it has been reported.
The American manufacturer, which employs 13,000 people in the UK, told Prime Minister Theresa May that it is preparing alternative sites abroad during a private phone call with business leaders, according to the Times.
• Ford to cut up to 400 jobs at Bridgend factory
Theresa May reportedly used the phone call to confirm reports that the Government is preparing a package of financial support for business affected by a no deal Brexit, but didn't expand into further detail.
Ford has neither confirmed nor denied details of the telephone call, but a spokesperson was far from optimistic in their assessment of the situation, saying the company would "take whatever action is necessary to preserve the competitiveness of our European business."
Ford added that a no-deal Brexit would be "catastrophic for the UK auto industry and Ford's manufacturing operations in the country", and that it had long " long urged the UK Government and Parliament to work together to avoid the country leaving the EU on a no-deal, hard Brexit basis on March 29."
The company recently announced a series of cost-saving measures that will see thousands of jobs lost across Europe as part of an £11bn global cost-saving plan. Ford lost £192m in Europe in the third quarter of this financial year.
This latest news follows last week's announcement that Nissan has cancelled plans to move production of its X-Trail SUV from Japan to Sunderland, despite having received assurances from the British Government five months after the EU referendum that no additional tariffs or diplomatic red tape would be placed upon it as a result of the leave vote.
Ford could lose £613m this year as a result of hard Brexit
Ford has predicted it could lose up to $800 million – equivalent to £613 million – as a result of a hard, no-deal Brexit.
Executives at the American manufacturer fear the combination of World Trade Organisation (WTO) tariffs and the weakening pound could severely damage profits in the first nine months following a no deal Brexit.
• Ford to cut 'thousands' of European jobs, eyes up alliance with VW
Ford has previously issued stark warnings about how its European operations could be affected by Brexit, and other manufacturers have echoed the same sentiment. Jaguar Land Rover, which is also facing difficulties due to a downturn in sales of diesel cars, previously said a hard Brexit could cost it £1.2 billion a year. Ford has around 13,000 employees in the UK, equating to about a quarter of its 54,000 European workers.
The business' executives told analysts on Wednesday that the full extent of any job losses in the UK and the EU are unlikely to become clear until later in the year.
The £613m figure is broadly consistent with a claim made by Ford's European chief Steven Armstrong over a year ago, when he remarked a no-deal Brexit could cost the company around £767m in the first year after the UK leaves the EU.
• Toyota boss warns no-deal Brexit should be "avoided at all costs"
Partnership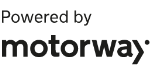 Need to sell your car?
Find your best offer from over 5,000+ dealers. It's that easy.
Reports indicate Ford was prepared to disclose the £613m estimated figure during an earnings call with Wall Street analysts on Wednesday, but did not do so because no Brexit-related questions were raised.
A spokesperson for Ford told Auto Express: "Our planning assumptions for Brexit include a negotiated exit as the most likely outcome, with a transition period during 2019 and 2020 if the withdrawal package is approved by UK Parliament.
• Brexit offers "no advantages" for UK carmakers, warn MPs
"However, we recognise that the situation is highly uncertain, and are monitoring events closely.
"In the event of a no deal scenario the resulting border friction, deteriorating economic outlook, coupled with likely further Sterling devaluation, and introduction of WTO tariffs would severely impact Ford's operations in the UK and across Europe and could potentially result in an $800 million headwind in 2019."
What are your thoughts of the latest Brexit news from Ford? Let us know in the comments below...