Ford to shed 12,000 jobs in Europe
Ford undertakes huge "efficiency improvement program" that will result in massive job losses by 2020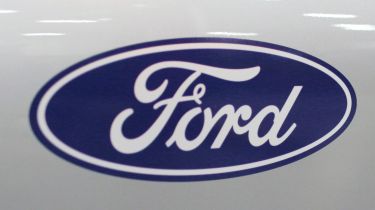 Ford has announced it will shed 12,000 jobs from its European workforce by 2020, as the company makes a series of "efficiency improvements" that will result in the closure or sale of six factories. Production of the Ford C-Max, Grand C-Max, and Ka+, will end, while the firm also plans a 20 per cent reduction in management costs.
Some of the job losses relate to the closure of the Bridgend factory in South Wales, which was announced last month and will see 1,700 staff members made redundant. The firm is also selling its gearbox factory in Slovakia to Magna, the firm responsible for building (among other vehicles) the Jaguar I-Pace and BMW Z4/Toyota Supra under contract.
• Ford and VW confirm new alliance
Ford had also previously announced the closure of its gearbox factory in Bordeaux, France, as well as the closure of two Russian assembly plants. The firm is currently undergoing a worldwide efficiency drive that will see it lose 10 per cent of its global workforce, though the 12,000 European job losses mean Ford of Europe, which employs an estimated 53,000 people, is losing around 22 per cent of its workforce. Ford is also reducing the number of shifts at its Saarlouis plant in Germany, and its Valencia factory in Spain.
As well as ending production of slow-selling models, Ford will increase its focus on commercial vehicles, a move that is partly responsible for a tie-up with Volkswagen that will see the German and American giants jointly develop the Amarok and Ranger pick-up trucks.
From July 2019, Ford's European business will be divided into three groups: commercial vehicles, passenger vehicles and imports, with the latter group managing "a niche portfolio of iconic passenger vehicles", including the Mustang-inspired electric SUV due in 2020.
In a statement released today, Ford set out how these efficiency drives would affect its European operations. The firm's European president, Stuart Rowley, said "separating employees and closing plants are the hardest decisions we make", but added the firm is "focused on building a long-term sustainable future for our business in Europe."
What do you make of Ford's news? Let us know in the comments below...