Drivers who enter wrong number plate details to be exempt from parking fines
British Parking Association revises its code of practice, exempting from fines drivers who enter an incorrect number plate character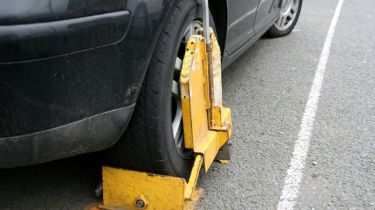 Drivers who enter a wrong digit when keying in their number plate at private car parks are set to be excused from fines, after the British Parking Association (BPA) revised its code of practice.
The updated Code now identifies a minor keying error as one letter or number being incorrect or in the wrong place. If a penalty charge notice (PCN) is issued to a driver for making such an error, the BPA says private parking operators must cancel the fine at the first stage of appeal.
• Self-driving cars will lead to parking chaos
If a driver enters more than one digit incorrectly, however, the BPA classes this as a major keying error. In these instances, private parking operators are told to deal with the case "appropriately at the first appeal stage, especially if it can be proven that the motorist has paid" for their parking.
The BPA is a non-profit organisation which private parking operators can choose to sign up to. Those who do are required to follow the organisation's code of practice.
In March 2019, a law was passed allowing the Government to implement its own parking code of practice, which all private parking operators will be legally required to follow. The code is still being written, however, with the BPA one of the organisations involved in the process.
It has already been announced that the Government's code will demand all private parking operators offer a 10-minute grace period to drivers who are late returning to their cars - at present, this is only mandatory for council-run car parks.
• Drivers fined £4.2m for parking in disabled bays
The Government says the code will also see extra measures put in place to deal with intimidating and aggressive debt collection practices deployed by private parking firms, all of whom will have to follow a single set of mandatory rules.
Companies that break these rules will risk losing their ability to request drivers' details from the DVLA (Driver and Vehicle Licensing Agency), making it virtually impossible for them to enforce the fines they issue.
What do you make of these new proposals? Let us know in the comments below...