Approval scheme launched for EV-savvy dealers
'Electric Vehicle Approved' dealers will offer expert EV advice to buyers; Government-backed scheme aims to improve consumer confidence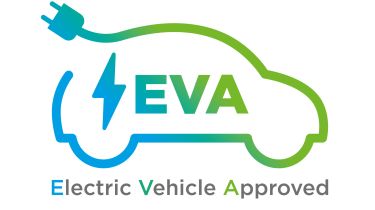 A new Government-backed accreditation scheme will give an official seal of approval to dealerships that are skilled at selling and servicing electric vehicles, with the aim of boosting consumer confidence in the EV market.
The Electric Vehicle Approved (EVA) scheme – which has been developed by the NFDA (National Franchised Dealers Association) and the Energy Saving Trust (EST) – aims to tackle uncertainty and poor advice, two issues that have been identified as key barriers to electric car ownership.
• Electric cars would cut CO2 emissions by only 0.4 per cent
The creation of a trusted stamp of approval is intended to increase the confidence of drivers looking to buy an electric car, with car dealers being encouraged to develop their skills in selling EVs.
Dealerships that demonstrate the necessary commitment to training, quality advice and effective service will be given the accolade of 'Electric Vehicle Approved'.
A pilot scheme saw 12 dealerships audited by the EST on their electric car selling skills, with an estimated 130 dealerships expected to receive Electric Vehicle Approved status by the end of 2019.
The Department for Transport (DfT) is backing the scheme as part of its £1.5 billion Road to Zero strategy, which will see the sale of all new conventional petrol and diesel cars banned by 2040.
Launching the scheme, trasnport minister Jesse Norman said "record levels of ultra-low emission vehicles on our roads are good news, as we seek to end the sale of new conventional diesel and petrol cars and vans by 2040.
"The accreditation recognises businesses with knowledge, capability and commitment to electric vehicles, and will help to encourage more car owners to switch to a greener alternative."
• BP Chargemaster's 150kW network to allow 30min electric car charging at 50 sites this year
Sue Robinson, director of the NFDA, added: "It is extremely positive to join forces with the Government's Office for Low Emission Vehicles and the Energy Saving Trust to develop EVA, an initiative which we expect to play a key role in the market transition to electric vehicles.
"EVA will certify the efforts franchised retailers are making in the EV sector to meet the fast-growing consumer demand and will enable them to clearly communicate to their customers their expertise in the sector."
The news follows a call from the Institute of the Motor Industry last year for the DfT to introduce new laws protecting mechanics from high-voltage systems when carrying out work on electric vehicles.
Click here for our list of the best electric cars on sale right now...