Car makers urge EU to invest in hydrogen filling stations
European Union called on to "ramp up" hydrogen stations in the face of "severely lacking" infrastructure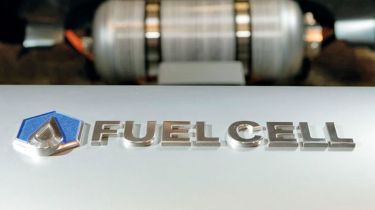 Car makers have urged the European Union to "ramp up" investment in hydrogen filling stations, as the current infrastructure is "severely lacking."
The European Automobile Manufacturers' Association (ACEA) says "a strategic plan for the pan-European deployment of infrastructure for fuel cell vehicles needs to be put in place", with the organisation also calling for consideration to be given to the requirements of hydrogen lorries.
• Electric cars vs hydrogen cars
The majority of the focus on provision for alternatively fuelled vehicles has been around electric cars and their charging points, with hydrogen vehicles left behind.
Some 17 new hydrogen stations were opened in Germany last year, bringing the total number in the country to 60; that compares to roughly 25,000 EV chargers. In the UK, there are around 15,000 EV chargers, against just 17 hydrogen stations.
Critics of hydrogen cars point to their expense (the Hyundai Nexo and Toyota Mirai both cost upwards of £60,000) as well as their rarity and complexity. Generating hydrogen fuel, meanwhile, is also problematic, with the majority of the element captured using fossil fuels.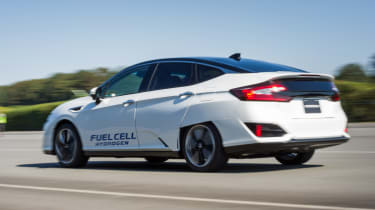 But hydrogen advocates cite the fuel's advantages, namely that cars running on hydrogen can be refulled as quickly as models with petrol and diesel engines and offer similar range. The cars themselves produce no tailpipe emissions other than water.
Hydrogen generation methods, meanwhile, could in theory move away from fossil fuels in future years, just as electricty generation has, to some extent. Research by Auto Express, meanwhile, found that some organisations were covering higher mileage in hydrogen cars compared to EVs.
The ACEA's director general, Eric-Mark Huitema, said: "Along with other alternatively-powered vehicles, fuel cell vehicles hold a strong potential to help make the transition to zero-emission mobility.
"But their ability to reach this potential depends on a network of hydrogen refuelling stations being built up right across Europe. Today, there are just 125 hydrogen stations in the EU, so there is much work to be done in the coming years."
Hydrogen cars will overtake electric cars, expert claims
Electric power for cars "has its limits" and cars will be hydrogen-powered from 2030, an automotive-industry expert has said.
Dr Felix Gress, head of corporate communications and public affairs at automotive technology firm Continental, told an audience in Germany that electric cars represent poor value for money compared to petrol or diesel alternatives.
"For the customers, it will be difficult to accept such a car in the market - you pay a higher price, you get less of a car, so it will be a tough sell."
And, while EVs may be grabbing the headlines and industry attention, Gress predicted that focus will be reversed within a decade or so. "The fuel cell is not ready to kick in yet," Gress added. "By 2030, we'll see that coming, especially in passenger cars that run long distances, or trucks."
Gress added that manufacturers need to focus on electric cars in order to lower their fleet emissions and meet upcoming regulations in various markets, many of which have plans to limit or ban the sale of new conventionally powered petrol and diesel cars.
Partnership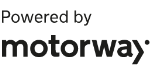 Need to sell your car?
Find your best offer from over 5,000+ dealers. It's that easy.
While these motivations may be driving the automotive industry, Gress warned drivers may not actually buy electric cars large numbers, partly due to what he perceives as their inherent limitations. "The battery technology, according to our estimations, has its limits," he admitted, adding that "it doesn't generate enough range" for some people's needs.
Circling back around to the topic of hydrogen vehicles, Gress said this was something Continental is considering. "Fuel cell is not out of reach, I would say. The question is when it would kick in. We are working on that area, too."
Do you think the future should be hydrogen rather than electric? Let us know in the comments below...