£2m Government artificial intelligence project to scan local roads for safety issues
£2m of funding announced for artificial intelligence to scan 96,000 miles of road for poor road markings and other issues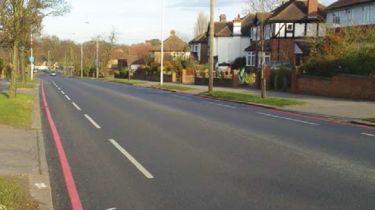 The Government will use artificial intelligence (AI) to analyse around 96,000 miles of local roads in the UK and identify where road markings and other factors need to be improved in the interests of safety.
The £2 million Department for Transport (DfT) project will see the public body work with the Local Condition Roads Innovation Group and machine learning company Gaist in using AI to analyse some 146 million HD images of roads around the UK in order to work out where investment is needed.
• Government invests £348m in local road improvements
A particular focus is being placed on poor quality road markings, which can make it difficult for road users to see whether they can park on the side of the road, overtake or know how wide a lane is. The DfT acknowledges that this represents a safety risk and believes a map of where new markings are needed will rectify the problem.
The money will also be used to finance a survey of pavement and footway conditions in order to identify where additional funding is needed. Meanwhile, sections of the National Cycle Network – a 16,000-miles network of signposted cycle routes and paths – will also be assessed to make sure they're still in good condition.
• Highways England cancels or delays one in three major road schemes
Transport Secretary Chris Grayling said: "Road markings play a vital role in keeping everyone who is using the road safe, so making sure they're up to standard is imperative.
"This funding will allow for advanced AI learning technology to assess the condition of the markings to improve the safety of our roads for all users."
Paula Claytonsmith, managing director of Gaist, added: "We are using over 146 million HD road images from our national databank and cutting-edge AI technology to assess over 96,000 miles of classified roads as part of this project.
"This is the largest exercise in assessing road marking readiness ever undertaken in England. Gaist are proud to have the AI capability that puts an SME UK business at the forefront of technological advances."
The £2 million project is in addition to a further £348 million pledged by the DfT last week to improve local roads.
Would you like to see investment in better road markings on local roads near you or are there better ways to spend the cash? Let us know below...