Best EV charging apps 2023
We reveal the best electric vehicle apps for helping find public charging spots
Before buying an electric car, every driver will have thought about where they will charge. Many will have a regular top-up spot at home, work or in a convenient public place, but most will need to find other places to plug in, too. It could be for an occasional longer journey, or every day if you are a higher-mileage driver.
Almost all rapid chargers now have contactless payment facilities, but around 90 per cent of other stations need to be activated by an RFID card or app instead. To connect anywhere, drivers can either carry a wallet full of cards and clutter up their smartphone with apps, or choose an aggregator service, which lets you find and pay for several brands from one app or card. 
We put seven to the test to see if a single app could charge ahead of its rivals.
How we tested them
We looked for aggregators that are aimed at private motorists rather than businesses. They were judged on the quality of the charger-search function and mapping, the user-friendliness of the app, and the costs.
These costs could be up front for buying an RFID card or added to the price of the charging itself in the form of a one-off connection fee or a mark-up on the price of the energy.
Others set a monthly subscription fee in exchange for discounts on the charge cost. In each case, we looked at the prices offered and any fixed contract periods.
Reviews:
Octopus Electroverse
Electroverse is part of energy company Octopus and offers excellent value and convenience – especially if you are already an Octopus customer. You can use either the app or a free RFID card to connect to the chargers, and there are no additional fees or subscriptions. 
If you use Octopus for your home energy supply, you'll get extra discounts of between five and eight per cent on the normal rates. The app integrates with Apple CarPlay and Android Auto and it also shows chargepoints that are not on the Electroverse network – useful if you are desperate to plug in.
Click here to learn more about Octopus Electroverse
Bonnet
There are three membership levels, but even the Free level charges no more than the chargepoint operator rates. You can also change or cancel a plan anytime, so it's possible to only pay for a month when you have long journeys planned. 
The Light Boost level costs £2 per month and gives 10 per cent savings, while the top Turbo Boost (£8) saves 15 per cent. All this is accessible by a user-friendly map on the app with clear pricing, but it's short on features and there's no RFID card option. 
Click here to learn more about Bonnet
Chargepoint 
Rating: 4/5 stars
Monthly cost: £0, with free RFID card
Website: chargepoint.com
This app is easy to use, with filters that narrow down the chargers shown to those that fit your car. With the point chosen, it sends the location to Google or Apple Maps and integrates with Apple CarPlay and Android Auto. 
Partnership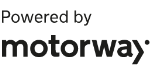 Need to sell your car?
Find your best offer from over 5,000+ dealers. It's that easy.
If you can't use the app to pay or want to connect quickly, there's a free RFID card. In most cases, there are no extra costs for connecting or charging. Our only complaint is that it seems to be set up for other countries, with some prices in Euros and occasional odd translations.
Click here to learn more about Chargepoint
Zap Pay
Rating: 4/5 stars
Monthly cost: Free/£2.99
Website: zap-map.com
Zapmap is the go-to app for many EV drivers, so adding a way of paying is useful. You can find chargepoints and read tips from 600,000 registered users. It only works with 10 networks, but they are popular ones, so it's not a big issue.
You'll need to pay £2.99 per month to upgrade to 'Premium', which gets rid of the ads and brings Apple CarPlay and Android Auto functionality. Zap-Pay generally charges the same as the chargepoint provider, but adds a 12p fee on the char.gy network. 
Click here to learn more about Zap Pay
Plugsurfing
Monthly cost: Free, plus £9 for card or fob
Rating: 3/5 stars
Website: plugsurfing.com
Plugsurfing claims it gives access to the largest network of chargers in Europe. Its standard package is free, but an RFID card or key fob adds £9. The mark-up on costs varies with the provider, but was 8p per kWh on the rapid chargers we checked.
Plugsurfing is also behind the branded schemes for Volvo, JLR, Polestar, NIO, Renault and Nissan. Some offer monthly subscriptions in exchange for lower charging prices, but still seem like poor value compared with our top-rated apps. 
Click here to learn more about Plugsurfing
ChargeNow
Rating: 2.5/5 stars
Monthly cost: Free, with connection fees
Website: chargenow.com
The ChargeNow app could be really good. There is a decent selection of partners, and the map is easy to use. Battle through the complicated registration procedure and you can also access a basic route planner. 
But we found numerous bugs and confusing instructions, plus it's far from cheap. Although the app is free and there's no subscription, ChargeNow adds a connection fee of 35p every time you charge, in addition to a mark-up of around 4p for every kWh. 
Click here to learn more about ChargeNow
Chargemap Pass
Monthly cost: Free, plus 19.90 Euros (£17) for card
Rating: 2/5 stars
Website: chargemap.com
We can't see why you would use Chargemap Pass, in the UK at least. It has a long list of chargers, but very few partner with Chargemap to allow you to pay. If you find one, you can pay on the app or buy an RFID card, but it costs a hefty 19.90 Euros (£17).
The app's search terms are also poorly translated and confusing, and when we did find chargers near to our test postcodes, they were 1.20 Euros per kWh (a huge £1.02 at the time of testing). That makes a 35kWh top up around £8 more than with other free-to-use apps here.
Click here to learn more about Chargemap Pass
Dedicated charging alternatives by manufacturers
In addition to the apps which are available to everyone, you might be offered a program by the car manufacturer when you buy a new or used model. You'll need to supply a chassis number before being allowed to download the apps. 
Two stand out as particularly good value – Kia Charge and Audi's Charging Service. Both offer top-level subscriptions for a year or longer when you buy a new car and reduce the cost of charging substantially, particularly if you use the Ionity network of rapid chargers. For example, Audi's Pro tariff cuts the cost to just 44p per kWh. That's 30p less than the pay-as-you-go rate, potentially saving £15 on the cost of a 50kWh recharge.
Verdict
If you are a heavy user of public chargepoints, then one of the Bonnet subscriptions will save you money. We also like the clarity of its app and the ability to cancel or change plans easily. 
But Electroverse supplies a free RFID card, which makes it quicker and easier to access some points, especially in areas with poor phone reception. It also has a better app, which works with Apple CarPlay and Android Auto. And if you are an Octopus customer, it offers decent discounts with no subscription fee. It takes the win in this test. 
Octopus Electroverse
Bonnet
Chargepoint
Need to charge your EV at home? Click here to learn more about the best home EV chargers