Watch a film in your self-driving car within two years, insurers say
ABI and Thatcham claim limited automated driving could be here in two years, but governments, carmakers and drivers must act responsibly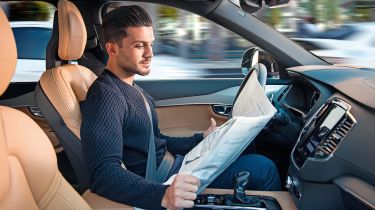 Motorists could be able to watch a film or send emails and text messages from behind the wheel after 2021, according to the UK's insurance industry and its safety research centre.
The claims come in a report by Thatcham Research and the Association of British Insurers (ABI), which analysis the challenges posed by self-driving cars over the coming years.
• UK and South Korea to work together on autonomous tech
"Limited" automation, which would see specific motorways geofenced for self driving cars could be possible by 2021, according to the document's authors. Full automation, which could see a car's occupants safely fall asleep - is unlikely to arrive until "beyond 2025", though.
But while predicted dates for levels of automation form part of the report, its main focus is on standardising the messages, terminology and functionality surrounding self-driving cars providing "a framework for regulatory definitions" to support regulators and vehicle manufacturers.
The ABI and Thatcham recommend the adoption of 12 key principles for self-driving cars, stressing, for example, that drivers undertake mandatory in-vehicle training before being allowed to use its self-driving systems, and that these systems should only be allowed on geofenced motorways initially. 
The organisations also stress that when the first-generation of autonomous systems arrive, only the car's own infotainment system can be used for text messages, emails and movies, with drivers tracked by attention-monitoring cameras and sensors to ensure they do not use other devices. This safety-critical element means that if the car needs to hand back control to the driver if it encounters a situation it cannot cope with, it would be able to interrupt whatever entertainment is being used, sending clear alerts out to the driver.
The time it takes drivers to fully regain control of a vehicle and re-engage their attention to the level required by driving if a car has to relinquish its self-driving systems is also considered. Citing evidence that drivers can take "as long as 45 seconds to regain proper situational awareness" after using autonomous systems (long enough for a car travelling at 60mph to cover three quarters of a mile), the report recommends a series of four handover programmes: one set for planned handovers, taking in responsive and unresponsive drivers, and one set for unplanned handovers, again taking in responsive and unresponsive drivers. If unresponsive drivers do not take back control after alerts indicate the self-driving features of the car are disengaging, a "minimum risk manoeuvre" should be carried out, bringing the car to a stop in as safe a place as possible.
Other elements considered by the report include compensation liability. If an autonomous car is involved in a collision when it is under the control of its self-driving systems, "the liability for any accident caused will shift from the driver to the car." This means, the ABI and Thatcham say, that insurers will need to have "immediate access to sufficient data from the vehicle" to determine if the driver or car were in control when the incident occurred. 
The ABI and Thatcham also take a swipe at manufacturers' naming conventions for their driver assistance systems, highlighting evidence that found almost 50 per cent of motorists thought they could safely remove their hands from the steering wheel when using a system called 'Autopilot' (fitted to Teslas), compared to just 20 per cent for Audi and VW's 'Traffic Jam Assist'.
Partnership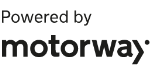 Need to sell your car?
Find your best offer from over 5,000+ dealers. It's that easy.
Commenting on the report, Matthew Avery, director of research, Thatcham Research, said: "The UK Government's prediction that fully automated vehicles will arrive on UK roads in 2021 is unlikely. However, early Automated Driving Systems designed only for motorway use could be available to consumers by then." 
Avery added: "It's paramount that initial Automated Driving Systems can identify if the driver has become too far removed from the task of driving. This is especially important if the vehicle cannot deal with unplanned situations or when the vehicle is about to transition from the Motorway to roads where Automated Driving will no longer be supported.
Click here for everything you need to know about autonomous vehicles...