"The UK is in the motoring premier league"
Judging by the WCOTY winners, the UK is flying high along with big guns Germany and Japan, says Mike Rutherford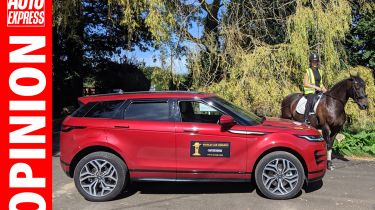 It wasn't long ago that a duo of super-strong, globally respected vehicle-producing nations held what seemed like an unbreakable stranglehold on the World Car of the Year (WCOTY) trophy.
During the initial years of the competition (2005-2016), the score was an embarrassing Germany 8, Japan 4, Rest of the World 0. This was cruel to, and hard for, dozens of credible motor-manufacturing countries (Britain included) to stomach.
• World Car of the Year 2020 launches at Frankfurt
But credit where it's due. Back then (and I speak as a WCOTY juror since 2007), the Germans and Japanese were building the best, most desirable, widest ranges of cars for global (not to be confused with local) consumption. They could afford to be a little arrogant because they were, past tense, untouchable. 
But in 2017 the tide turned thanks to never-say-die Jaguar, which deservedly won the WCOTY title with its F-Pace. A year later, a win for the Volvo XC60 further underlined the end of German/Japanese dominance. And, by 2019, Jag grabbed its second victory in three years with I-Pace. At the very least, the hitherto supremely confident Germans and Japanese have, in WCOTY terms, been overtaken by the comparative minnows that are Britain and Sweden. 
If the provisional 2020 WCOTY nominations are anything to go by, South Korea and France are joint-favourites to steal the title early next year because they share more than half the nominations, with seven apiece. To put this in context, Sweden has none, the UK and Japan have two each, and Germany has six – which is good, but not good enough to match the Koreans and French. 
Hyundai, Kia, DS, Peugeot and Renault aren't in joint pole position solely because they're designing and building extensive line-ups of affordable, real-world cars for real-world global consumers. These are companies – Hyundai and Kia in particular – that are doing the right vehicles with the right levels of tech in the right sizes at the right sort of prices for the peoples of the world, not just folks back home. Narrower-minded US manufacturers obsessed with domestic customers, please note.
With the above in mind it could be argued – and I would – that based on recent, current, and likely imminent WCOTY successes, it is (in alphabetical order) France, Germany, Japan, Korea, Sweden and the UK who now occupy the automotive premier league. 
The USA and Italy should be in there too, but they're not. Both need to get out more – as in getting more affordable, home-grown products into the showrooms of the world. Why, for example, are so few American cars from the likes of Chrysler, Ford and General Motors officially available in the UK? And, although Ferraris and Fiat 500s still keep Italy on the motor industry map, it's a country that could be doing so much more – and will, I hope. 
Or perhaps the US and Italy have had their day, unlike the dark horses that are the Czech Republic and Spain – both of whom will be strong WCOTY contenders in 2020 with their world-class Skodas and SEATs. Underestimate 'em at your peril.
Partnership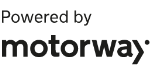 Need to sell your car?
Find your best offer from over 5,000+ dealers. It's that easy.
Do you agree with Mike? Let us know your thoughts in the comments below...