Exclusive: Number of people caught cheating driving theory test triples
Data from the DVSA shows the number of candidates caught cheating on their driving theory test increases threefold over last five years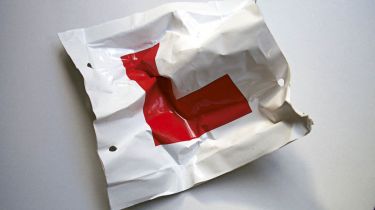 A crackdown by the Driver and Vehicle Standards Agency (DVSA) has seen the number of people investigated for cheating in their driving theory test more than triple over the last five financial years, with just 454 cases logged with the DVSA's fraud department in 2013/14, compared to 1,522 in 2018/19.
The sharp rise follows the DVSA's decision to take prosecutions for theory test fraud in-house, rather than rely on independent investigators and the Crown Prosecution Service to bring cases to court. And with over 1,000 people suspected of cheating in the first five months of 2019/20, the DVSA is on-track to investigate a record 2,421 people this financial year.
• How to get your driving license 
The proportion of candidates caught cheating is tiny given the two million theory tests the DVLA administers each year, but anyone who tries to circumvent test rules is committing fraud. The DVSA highlights that the practice risks a custodial sentence being imposed by courts, and its policy is to prosecute all cases if "evidence show[s] that a criminal offence has occurred."
 

Financial year

 

 

Candidates reported for fraud

 

 

2013/14

 

 

454

 

 

2014/15

 

 

735

 

 

2015/16

 

 

672

 

 

2016/17

 

 

810

 

 

2017/18

 

 

579

 

 

2018/19

 

 

1522

 

 

1 April- 3 September 2019

 

 

1009

 
Learner drivers are asked 50 multiple choice questions in the theory test, with the pass mark 43. The hazard perception section of the test, meanwhile, sees drivers watch video clips with 75 potential dangers, with a minimum of 44 having to be spotted. 
Andy Rice, the DVSA's head of counter-fraud and investigation said his organisation "will take the strongest possible action against anyone caught cheating the theory test", as the test is a vital part of ensuring "candidates have the knowledge and attitude to drive safely and responsibly, as well as making sure they know the theory behind safe driving."
Sarah Rees, managing director of the AA Driving School, called the rise in the number of people cheating in their theory test "staggering", but added that "it is good to know the DVSA's systems are catching these people."
She added: "By trying to con their way through, these people are potentially putting themselves and other road users at risk because they may not have the necessary knowledge to navigate our roads properly.
"Hopefully anyone considering cheating will be put off by these figures and earn their driving licence the proper way."
How do people try to cheat, and how are they caught?
There are two common methods people use to cheat in their theory test. One involves candidates using hidden Bluetooth telephone headsets into which they can quietly read questions, receiving answers from an accomplice outside of the examination room. The other method sees someone well-versed in the test questions impersonate a real candidate, either as a favour or for financial gain. 
The DVSA catches cheats by deploying trained investigators to oversee candidates through CCTV cameras, with staff looking out for telltale signs such as people fiddling with headsets hidden in their ears.
Case study
Mohammed Hajiloe, 50, from Neasden, London, smuggled a Bluetooth headset into his theory test in September 2017, intending to use it to receive answers to pass his test. Hajiloe had even adapted the headset to disable its telltale blue light. Investigators spotted him through CCTV removing the headset from his waistband and placing it to his ear.
Partnership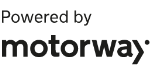 Need to sell your car?
Find your best offer from over 5,000+ dealers. It's that easy.
Hajiloe was prevented from taking his test and was prosecuted by the DVSA's counter-fraud team. He pleaded not guilty but was convicted in November 2018, and was subsequently sentenced to 12 weeks imprisonment (suspended for one year), while also being subject to a curfew order and fined £1,115.
Are you pleased to see a crackdown on people cheating the driving theory test? Let us know your thoughts in the comments below...