'The car industry is more mad and unpredictable than ever before'
The car industry is proving to be completely unpredictable and utter bonkers and there are no signs of it calming down, says John Mcllroy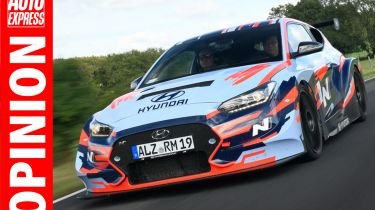 Do you ever get the feeling that the car industry might be, well, having a bit of a laugh? A week ago, these pages featured a new Ford Mustang that is an electric SUV, plus the latest Aston Martin – a crossover capable of wading through half a metre of water.
And now, in this issue, we feature the scarcely believable Tesla Cybertruck and a prototype from Hyundai that shows how serious the Korean brand is about developing a mid-engined supercar to rival Lotus and Porsche. Yes, really.
• Los Angeles Motor Show 2019: news round-up
If we'd run these stories on our news pages even 18 months ago, you'd have accused us of making it all up. But here's the thing: all of these vehicles are entirely credible – even the Tesla.
Elon Musk unveiled his vision of a pick-up truck last Thursday evening: an all-electric, stainless-steel creation that can tow up to six tonnes and get from 0-62mph in less than three seconds. The Cybertruck has a sharp, angular shape that wouldn't look out of place in a Schwarzenegger sci-fi movie. And yes, the company is now taking orders ahead of production starting in 2021.
But for the most telling statement of all, read Steve Sutcliffe's exclusive verdict on the Hyundai RM19. There's barely a supercar that Sutters hasn't driven over the past two decades, yet he says the Korean's first stab at doing this sort of vehicle "handles quite beautifully" and is "sensational". 
It is fast becoming clear that, as we enter the third decade of this century, all bets are going to be off on which manufacturer can make which kind of vehicle, and do so convincingly. Electrification is helping to democratise the marketplace, along with the spread of expertise way beyond the traditional brands. 
All of this should mean we have more choice over the next decade than we've had for a generation. The car market is going to be unpredictable, but gloriously so.
Do you think that the car industry is as unpredictable as ever? Let us know your thoughts in the comments below...