New Hyundai RM19 review
The 390bhp Hyundai RM19 is a test bed for tech that will appear on future Hyundais. We try it out on the Nurburgring
As it stands, the mid-engined RM19 is just a rolling test bed for what's to come much later in Hyundai's growing N-car project. But it shows how serious Hyundai is at expanding the N brand, and how good it is at making serious sports cars. As a sign of things to come it looks, and indeed is, very exciting indeed.
Let's get one thing clear straight away: the Hyundai RM19 you see here is not a prototype of a production car that will appear in a year or so's time. Instead it is, according to the Hyundai engineers who have built it, just a rolling test bed for various systems and technologies that will appear on various Hyundais in years to come.
So that's the PR side of things out of the way. Because what I can also tell you is that the RM19 is very much the Mk1 prototype of a Hyundai that will enter production in Mk2 form costing a lot less than £100k, possibly as soon as 2021.
• Hyundai reveals Racing Midship prototype
RM stands for "Racing Midship" which means it has a mid-engined chassis. Much like a Porsche 718 Cayman. It's currently powered by a 390bhp 2.0-litre turbo petrol engine mated to a six-speed sequential gearbox – a set-up that has been lifted straight out of a WTCR racer – but that is categorically not the powertrain it will end up with when it goes on sale. We're not allowed to talk about that here but if you were to speculate about some kind of hybrid power system mated to a dual-clutch gearbox, well, that would be entirely up to you.
As for the bodyshell, it looks like a Veloster on heat in this instance but in reality this is just a silhouette body which, again, will bear no resemblance whatsoever to what the eventual road car will look like.
But the RM19's mid-engined chassis and its all-round double wishbone suspension, and its e-diff, its steering and its vast ventilated brakes are all elements that aren't that far away from those that will appear on the next prototype: the RM20. And when the RM20 appears "sometime next year" this will be a much closer representation of the so-called "Halo N-car" that Hyundai will eventually put on sale in 2021-ish.
So although the RM19 might be a mere testbed at the moment, it does still give a clear indication as to the route Hyundai is going down with its new mid-engined sports car, and let me tell you: that route is pretty damn exciting. I was lucky enough to drive the car not just around the Nurburgring for a few laps but also on the roads that surround the famous circuit, some of which are very bumpy indeed. And it's clear that the chassis is already very good indeed. As is the steering.
On the road, especially, the RM19 rides quite beautifully, with a Lotus-like flow to its dynamic that is very promising indeed. I also drove it down an autobahn at 170mph, at which speed it was absolutely rock solid in its stability.
But it was on the Nurburgring itself where the car shone brightest. In short, the RM19 handles quite beautifully. It has lovely turn-in, feels nicely balanced mid-vcorner and has none of the mid-engined twitchiness you might expect from a first-time effort. Its electric power steering is also delightful, featuring real precision, a proper amount of feel but little unwanted kickback through the rim.
Partnership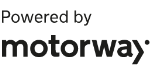 Need to sell your car?
Find your best offer from over 5,000+ dealers. It's that easy.
The brakes are still a work in progress, with too much pedal travel as things stand. And right on the limit there's also a bit too much understeer, a result of Hyundai wanting to make the car possibly a bit too stable mid-corner. Which is fair enough but it needs adjusting.
But as an indication of what's to come, albeit a long way down the line, the RM19 is little short of sensational. Shockingly so in many respects considering that Hyundai's amiable team of engineers has never made a mid-engined car before. Porsche, Audi, Lotus and Alpine: don't say you haven't been warned.