Hyundai i30 vs Volkswagen Golf
Can the updated Hyundai i30 provide tough competition for the latest Volkswagen Golf?
Despite the ever-growing popularity of SUVs, the humble family hatchback marketplace is still hugely important. The new Hyundai i30 is the latest model to enter this competitive class, and we're putting it up against another car that was released in 2020: the Volkswagen Golf, tested here with a new engine.
Family hatches need to cover off just about every base. They need to deliver when it comes to practicality, comfort, technology, handling, interior quality and running costs; no easy task, as we'll see.
The Hyundai i30 isn't totally new. It's a facelift, with a new, wider grille and new headlights, plus some other small design changes. There's also new mild-hybrid tech and a tweaked interior.
The new Golf arrived this year too; VW's long-lived family hatchback is now into its eighth generation. However it's still based on the same platform as the previous car, and even its styling is quite similar. 
We're comparing the cost-effective 1.0-litre models in this test, which will appeal most to those looking for a cheap-to-run model that doesn't feature a diesel engine. We'll look more closely at the tech involved in making them more efficient, particularly the Hyundai, which is now a mild-hybrid.
Hyundai i30
| | |
| --- | --- |
| Model: | Hyundai i30 1.0 T-GDI 48V Hybrid Premium |
| Price: | £23,695 |
| Engine: | 1.0-litre 3cyl turbo, 118bhp |
| 0-62mph: | 11.2 seconds |
| Test economy: | 46.7mpg/10.2mpl |
| CO2: | 121g/km |
| Annual road tax: | £140 |
Hyundai's i30 family hatch has struggled to stand out in this crowded class. This new model comes with updated looks, better tech than ever and a new mild-hybrid engine line-up. How will this 1.0-litre model in Premium trim fare?
Design & engineering
The updated i30 adds appeal mostly through its new interior and in-car tech. The infotainment set-up has been overhauled and it's better than ever, and there's a new seven-inch digital dial display ahead of the driver.
The rest of the interior is functional and well laid out, but there's little flair and it's pretty dull. Quality is on par with the Golf, and is perhaps a little better in some key spots, such as the centre console. But this is more a criticism of the VW.
There are a few tweaks to the i30's lights, grille and bumper, but the engineering is still based on the same fundamentals as before; although the powertrain has received a radical overhaul, the chassis still uses MacPherson struts at the front and a multi-link set-up at the rear.
The engine is a 1.0-litre three-cylinder turbocharged petrol. The big change is the addition of a 48-volt mild-hybrid system using an integrated starter-generator. It uses a small lithium-ion battery underneath the boot floor (there's no spare wheel as a result) which can power things such as the electric power steering using energy recuperated by the generator when slowing down. 
The system can also add a little boost to the engine when pulling away from a standstill, which helps to improve the car's efficiency slightly. Another helpful feature is the i30's ability to coast when you're not on the throttle; a small icon of a boat and the word 'Sailing' appears on the digital dash when triggered.
There's a six-speed manual gearbox just like in the Golf, but the Hyundai's set-up is new. It's called an intelligent Manual Transmission (iMT), which uses a sensor on the clutch pedal and an electronic linkage to activate and control the clutch. This means there's no physical link between the clutch pedal and clutch disc, similar to how modern electronic throttle pedals aren't linked to the engine by a cable any more. 
Partnership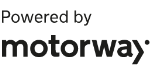 Need to sell your car?
Find your best offer from over 5,000+ dealers. It's that easy.
These systems allow the car's computers to tightly control the mechanical parts, the idea being to improve efficiency. You still change gears as normal, but it does impact the driving experience a little.
Driving
The Hyundai's 1.0-litre engine has 118bhp and 172Nm of torque, which means it's more powerful than the motor in the Golf, yet it doesn't have as much torque. This is really noticeable on the road because the Hyundai feels more lethargic than its rival, especially from low revs. Indeed, the 0-62mph times of both cars back up this assertion: the i30 takes 11.2 seconds, while the Golf takes 10.2 seconds.
The Hyundai isn't helped by its poor throttle response, which makes it feel even more sluggish. Other factors, such as long gearing and a heavy flywheel effect that makes the engine slow to gain and lose revs, mean that it's difficult to get the i30 up to speed quickly. The Golf is much more responsive and enjoyable to drive as a result.
At least the i30's engine is very quiet, especially at idle, and it's not out of its depth at motorway speeds. The six-speed manual gearbox is slick to use and the electronic clutch is mostly good. We think most buyers won't be able to tell the difference. 
The i30 can't match its rival for ride quality though, and neither is it as composed along a twisty country road. The Hyundai deals with big bumps such as speed humps well, but small potholes and harsh surfaces are more noticeable in the i30 than they are in its rival here. There's a little less grip through corners than in the Volkswagen as well, so you don't feel as confident driving quickly, while the Hyundai's steering isn't as responsive.
Practicality
The Hyundai has a 395-litre boot, which is slightly larger than the Volkswagen's, but it's not enough to make a noticeable difference. The underfloor storage isn't as good, though, because the 48-volt system's battery is there. Nevertheless, with all the seats folded, the i30's boot capacity of 1,301 litres is a decent chunk larger than the Golf's 1,237 litres.
However, rear-seat space isn't as good as in the Golf, although access to the seats is slightly better. There's not as much headroom in the i30 for rear-seat passengers, but there's a much smaller step in the middle of the floor.
A standard-fit reversing camera and parking sensors all round mean it's slightly easier to park the i30, and interior storage is similar to the VW's.
Ownership
Six airbags, AEB, lane-keep assist, steering assist, rear collision assist and blind-spot assist are all fitted to the Hyundai i30 as standard, so it's well equipped for safety. The i30 also received a five-star Euro NCAP crash test rating in 2017, although the tests were less strict than when the latest Golf was assessed.
A five-year, unlimited-mileage warranty means that private buyers will benefit from extra cover if they own the car for longer than average, and it shows how confident Hyundai is in its products.
Running costs
The Hyundai i30 returned a reasonable 46.7mpg on test, which works out at an average of £1,333 per year at current fuel prices. The Golf managed 44.5mpg, which will cost £1,398 over the same period.
Both cars sit in the 27 per cent bracket for company car tax with just 1g/km between them in the VW's favour. It means that standard-rate earners will pay £1,268 for the i30 and £1,246 for the Golf.
Verdict
"The sporty Hyundai i30 N is a superb driver's car but this 1.0-litre version feels like it shares little with it. It's nowhere near as fun to drive as the Golf."
Volkswagen Golf
| | |
| --- | --- |
| Model: | Volkswagen Golf 1.0 TSI 110 Life |
| Price: | £23,300 |
| Engine: | 1.0-litre 3cyl turbo, 108bhp |
| 0-62mph: | 10.2 seconds |
| Test economy: | 44.5mpg/9.8mpl |
| CO2: | 122g/km |
| Annual road tax: | £150 |
The Volkswagen Golf is now in its eighth generation, and this is our first test of the 1.0-litre TSI petrol model in £23,300 Life trim, which makes it £395 cheaper than the admittedly better-equipped Hyundai. It may be a household name but how does the latest Golf stack up against its newest class rival?
Design & engineering
While the Hyundai i30 is merely a facelift but with significant changes to its powertrain, the latest version of the Golf is a new model, yet its powertrain for this 1.0-litre version is largely unchanged from the old Mk7.5 car.
That's partly because the Golf still uses the MQB platform, meaning the engineering underneath the skin is well tested. It uses MacPherson struts at the front but a less sophisticated torsion-beam rear axle.
The 108bhp 1.0-litre petrol engine does without mild-hybrid tech, but is linked to a six-speed manual gearbox, which has a conventional clutch.
VW's updates to the Golf have a more digital focus, with upgraded touchscreen technology, new digital dials and touch-sensitive buttons all around the cabin. This has both positives and negatives.
The VW's interior looks sleeker and more modern than the Hyundai's and has the edge when it comes to seating position, control weights and space inside. However, the quality isn't as good as we have come to expect from a Golf, even though it shades the i30. 
The hard plastics on the centre console and doors are disappointingly obvious when you're sitting inside, and the shiny black plastic all around the screens on the dash looks cheap. 
As we've mentioned, in Life trim the Golf is slightly cheaper than the i30 in Premium form, yet since the Hyundai is a top-spec car it's much better equipped. The Golf does without things such as heated seats, blind-spot assist, keyless entry and a reversing camera, all of which are standard on its rival. You do get parking sensors, adaptive cruise, a digital dash and smartphone connectivity, though. 
Driving
The Volkswagen's 1.0-litre engine has 108bhp, 10bhp less than the Hyundai's motor, but thanks to 200Nm of torque it feels much punchier than the 172Nm i30 from low in the rev range, even without a mild-hybrid boost.
There are several other factors that make the Golf much smoother and more enjoyable than its rival. For example, the traditional clutch is just a little easier to modulate than the Hyundai's fly-by-wire item, while the throttle response is much sharper and the engine even sounds better.
All this means that you notice the extra torque at low revs, so merging with traffic or overtaking is easier, making the Golf smooth to drive. The six-speed manual's change is nice and slick, too. 
The steering is lighter than the i30's and there's very little feel in either car, but here it's precise enough and the Golf's body resists roll better than its rival in quick corners, so it's more fun to drive.
The Volkswagen's suspension deals with smaller bumps and potholes in the road surface with a more sophisticated feel than the Hyundai's. This means that it's more comfortable on a bumpy road surface, but also gives you more confidence because the car isn't unsettled through corners quite as often.
The Golf is also quieter and more comfortable at higher speeds, so it's a slightly better motorway cruiser than the i30. There's not a lot in it though, because the Hyundai is quiet at speed as well.
Visibility is good too, but it's the better connection with the car when you want it, and isolation from those bits that you don't want to feel, which means the Golf is the better car dynamically. 
Practicality
The Golf 8 hasn't really grown in size, so its boot space stands at 381 litres, which means it's the equal of the i30 when it comes to overall versatility.
The Golf is more impressive when it comes to interior space, though. There's plenty of storage around the cabin and even though there's a bigger and more intrusive transmission tunnel in the floor in the back, there's more room for passengers. 
There's also more headroom than in the i30, and despite access not being quite as good, there's also more legroom once you're sat inside. It offers enough for adults to sit comfortably. 
Although the Golf comes fitted with all-round parking sensors, a rear camera is a £300 extra. Both are fitted to the i30 as standard.
Ownership
With autonomous braking that features pedestrian detection and adaptive cruise control, the Golf will be a solid family car when it comes to safety, even if it doesn't feature the blind-spot alert and lane-keep assist features that come fitted as standard on the Hyundai. Still, the Golf received a full five-star Euro NCAP crash test rating in 2020.
Volkswagen fared worse in our 2020 Driver Power ownership survey than its rival, though; it finished in 19th place, while Hyundai was 13th. Hyundai's dealers were rated better, too.
Running costs
Strong residual values are a big plus point for the Volkswagen. Our experts predict that it will hold on to 50.2 per cent of its value after three years or 36,000 miles, while the Hyundai will only manage to keep 41.9 per cent. This means that after this period of time the Volkswagen will be worth £11,699, yet the i30's predicted value is lower, at around £9,926. 
That's a significant chunk and the fact that the Volkswagen is cheaper than the Hyundai to buy in the first place means it looks like the safer purchase, even if it gets a little less kit.
Testers' notes
"Although Hyundai is badging the i30 as a hybrid, it can't run on electric power, but it does qualify for the £10 VED reduction for alternatively fuelled cars."
Verdict
First place: Volkswagen Golf
There may be a few niggles with interior quality and the fiddly infotainment, but the Golf is still a fantastic example of the family hatchback breed. It's comfortable, spacious, good to drive and has the right level of standard kit at this price. Its major advantage over its rival in this test was its punchier, more responsive powertrain, which also proved to be economical and quiet.
Second place: Hyundai i30
The i30's mild-hybrid powertrain is impressive technically, but in practice it doesn't deliver as satisfying a driving experience as the VW's. The car feels lethargic, even though it has more power, and loses out when it comes to comfort, handling and passenger space. The gap between these two has closed though, because the i30 is better equipped and its in-car technology is more user-friendly. 
Worth waiting for?
Due: 2021
Price: from £23,000 (est) 
Vauxhall is pushing ahead with a new Astra. The car will get a radical new look incorporating the latest family face seen on the Corsa. We can expect petrol, diesel and plug-in hybrid variants. 
Figures
| | | |
| --- | --- | --- |
|   | Volkswagen Golf 1.0 TSI 110 Life | Hyundai i30 1.0 T-GDi 48V Hybrid Premium |
| On the road price/total as tested | £23,300/£25,590 | £23,695/£24,280 |
| Residual value (after 3yrs/36,000) | £11,699/50.2% | £9,926/41.9% |
| Depreciation | £11,601 | £13,769 |
| Annual tax liability std/higher rate | £1,246/£2,492 | £1,268/£2,535 |
| Annual fuel cost (12k/20k miles) | £1,398/£2,329 | £1,333/£2,222 |
| Ins. group/quote/VED | 14/£417/£150 | 11/£401/£140 |
| Cost of 1st/2nd/3rd service | £296 (2 years) | £135/233/£142 |
| Length/wheelbase | 4,284/2,619mm | 4,340/2,650mm |
| Height/width | 1,491/1,789mm | 1,455/1,795mm |
| Engine | 3cyl in-line/999cc | 3cyl in-line/998cc |
| Peak power/revs | 108/5,500 bhp/rpm | 118/6,000 bhp/rpm |
| Peak torque/revs | 200/2,000 Nm/rpm | 172/1,500 Nm/rpm |
| Transmission | 6-spd man/fwd | 6-spd man/fwd |
| Fuel tank capacity/spare wheel | 45 litres/spacesaver | 50 litres/repair kit |
| Boot capacity (seats up/down) | 381/1,237 litres | 395/1,301 litres |
| Kerbweight/payload/towing weight | 1,257/560/1,400kg | 1,216/584/1,200kg |
| Turning circle | 10.9 metres | 11.6 metres |
| Basic warranty/recovery | 3yrs (60,000)/1yr | 5yrs (unlimited)/1yr |
| Driver Power manufacturer/dealer position | 19th/22nd | 13th/11th |
| Euro NCAP: Adult/child/ped./assist/stars | 95/89/76/78/5 (2020) | 88/84/64/68/5 (2017) |
| 0-62mph/top speed | 10.2 secs/126mph | 11.2 secs/122mph |
| Auto Express economy/range | 44.5mpg/440 miles | 46.7mpg/513 miles |
| WLTP combined | 53.0mpg | 52.3mpg |
| WLTP combined | 11.7mpl | 11.5mpl |
| Actual/claimed CO2/tax bracket | 147/121g/km/27% | 140/122g/km/27% |
| Airbags/Isofix/parking sensors/camera | Six/yes/F&R/£300 | Six/yes/F&R/yes |
| Auto box/lane keep/blindspot/AEB | No/no/no/yes | £1,200/yes/yes/yes |
| Climate ctrl/cruise/leather/heated seats | Yes/adaptive/no/£550* | Yes/yes/synthetic/yes |
| Met paint/LED lights/keyless go/pwr tailgate | £625/£1,750*/£400/no | £585/yes/yes/no |
| Sat-nav/digital dash/DAB/connected services | Yes/yes/yes/yes | Yes/yes/yes/yes |
| Wireless charging/Apple CarPlay/Android Auto | Yes/yes/yes | Yes/yes/yes |