SUVs outselling electric cars 37 to 1 as climate group calls for action
Sales of both vehicle types have grown, but 1.8 million SUVs were sold over the last four years compared with 47,000 EVs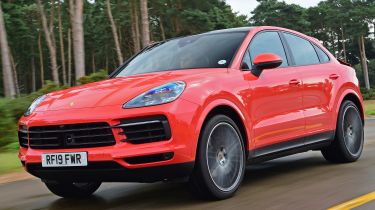 SUVs are outselling electric cars at a ratio of 37 to 1, according to a new study by an organisation arguing for "immediate action" to reduce sales of large cars.
Although sales of both electric cars and SUVs have grown, just 47,000 of the former have been sold in the last four years, compared with 1.8 million of the latter. There are, of course, electric SUVs on sale - like the Kia e-Niro and Jaguar I-Pace - but these were grouped with the 'electric cars' for the purposes of this comparison.
The share of the new car market accounted for by electric cars has risen from 0.6 per cent in 2018 to 1.5 per cent in the first 11 months of 2019, but this has done nothing to combat growing SUV registrations, which have grown 13.5 per cent in three years to account for 21.2 per cent of new car sales in 2018 - three times more than they did a decade earlier.
According to the UK Energy Research Centre (UKREC), which published the report, SUVs emit around a quarter more CO2 on average than medium-sized cars and nearly four times more than electric cars, based on tailpipe emissions, well-to-tank emissions and carbon content of electricity.
Under the assumption that the majority of SUVs will be on the road for at least a decade, UKREC estimates the extra cumulative emissions from them will total around 8.2 million tonnes of CO2.
Growing SUV sales are not unique to the UK - they account for 60 per cent of the growth in the global car fleet since 2010. UKREC first highlighted SUVs' "potential… to jeopardise the UK transport sector's ability to meet EU targets for tailpipe CO2 emissions" back in 2005, but underestimated the scale of the growth.
No empirical research has been carried out to discover why SUV sales have grown in the way they have, but UKREC reasons that it's down to attractive car financing packages and the ongoing freeze in fuel duty.
UKREC says "immediate action" is required to counter sales of larger cars and has called for the 2040 ban on the sale of all new conventional petrol and diesel cars to be brought forward to 2030.
The news follows claims from the European Federation for Transport and Environment think tank in September 2019, which said SUVs were to blame for rising CO2 emissions rather than diesels.
Do you think there are too many SUVs on the road? Let us know your thoughts in the comments section below....