'Small, inexpensive cars rule the road in the UK'
The 2019 new car sales figures have shown that value for money is top priority for new buyers, says Mike Rutherford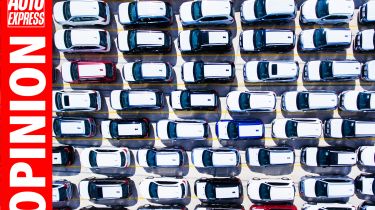 Shock horror – the official new car sales numbers for 2019 are just in – and they're a tad (2.4 per cent) down on 2018. No problem. It's a blip, not a slump. Last year was a tumultuously uncertain one for Blighty, its industry, retailers, finances and citizens. With this in mind, I'm pleasantly surprised to learn that consumers here were confident enough to purchase (in round figures) almost 1.5 million petrol, 600,000 diesel, 200,000 hybrid, and 40,000 pure-electric cars in 2019. 
Those latest annual sales of slightly more than 2.3 million compare with a figure of, er, just over 2.3 million in 2018 – so all things considered, not bad. Private and corporate buyers paid to drive millions of new cars away from showrooms last year, and for that they should be thanked.
• Best selling cars in the UK 2019
Ford and Volkswagen did well to each surpass 200,000 sales in 2019. Mercedes and BMW – the biggest premium players – did circa 170,000 apiece, thereby making their cars more common than humble Vauxhalls (160,000). Astonishing.
Land Rover, the specialist maker of 4x4s, was by far the most successful niche marque, with 70,000 sold. Sadly, in the UK at least, Infiniti is now toast, selling slightly less than a car a day in 2019. Meanwhile, the lowest of the low –Chevrolet – sold little more than one a week. 
So it's all over for Infiniti and Chevy in Britain, yet it's game on for MG and Dacia, who proved themselves to be two of the most significant, intriguing and forward-thinking brands last year. No other firms enjoyed the same level of growth. In a year when it offered buyers inexpensive – but not the cheapest – internal combustion-engined and pure-electric cars, MG sales rocketed by a record-breaking 44 per cent. Meanwhile, Dacia was up 28 per cent, proudly and very deliberately selling some of the cheapest, most basic cars. The buying public couldn't get enough of 'em.
Both modest companies have worked out what many of their competitor firms have failed to fathom so far – that countless consumers can only afford (or simply prefer to buy) no-frills, brand-new cars that cost about the same as slightly fancier second-hand motors from other makers. Value for money is in the minds and vocabularies of such new car buyers. Currently, MG and Dacia are the best in the world tapping into this. Former value champs such as Citroen, Fiat and Skoda, please take note and modify your ways.
Last year, 57 per cent of the new cars we bought were low-priced superminis or other small (ie comparatively inexpensive) models. This is further proof that value for money is at, or close to the top of, the priority lists for many or most real-world drivers. Fact. 
I'm also genuinely impressed that there was a 144 per cent rise in sales of generally expensive pure-electric cars in 2019. But the 740 per cent leap in registrations of more affordable mild-hybrid diesels was even more impressive. Whether you approve of the stuff or not, diesel-engined cars still make up 25 per cent of the market and the 'imminent death' of diesel fuel has been greatly exaggerated.
Partnership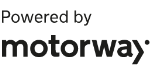 Need to sell your car?
Find your best offer from over 5,000+ dealers. It's that easy.
Do you agree with Mike? let us know you thoughts in the comments below...