Mercedes Concept Style Coupe
Watch official footage of the stunning Mercedes Concept Style Coupe (CSC) ahead of its Beijing Motor Show debut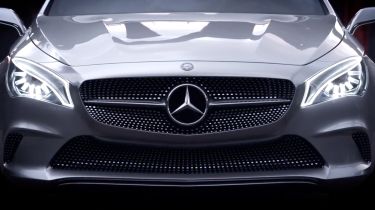 [[{"type":"media","view_mode":"content_narrow","fid":"78493","attributes":{"alt":"","class":"media-image"}}]]
Feast your eyes on the stunning Mercedes-Benz Concept Style Coupe (CSC). To view images of Mercedes' latest concept, visit Auto Express' Beijing Motor Show coverage.
This sleek, four-door, four-wheel-drive coupe will be the star of Mercedes' stand at the Beijing Motor Show next week, boasting styling that makes the BMW 3 Series look plain in comparison.
Based on the new A-Class platform, the CSC is essentially a smaller version of the CLS. Could this be the replacement for the ageing Mercedes C-Class? The concept is powered by a 2.0-litre turbocharged four-cylinder petrol engine and wears massive 21-inch alloy wheels. Watch the video to see it in action.