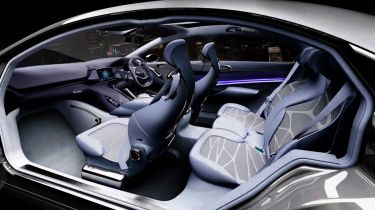 Daylight Running Lights are small lights, often LEDs, that are constantly on when the car is running. They've been compulsory on all new models in the EU since 2011.
Deadlocks act as a secondary mechanism that secures the car, even if internal locks are forced open. They will release only if the coded key is used.
DNA is an Alfa Romeo system that lets drivers alter the throttle response, steering and handling of the car. Choose from Dynamic mode, for a sporty driving experience, Natural or All-weather, for snow and icy conditions.
Downhill Accent Control helps off-roader drivers descend steep hills by keeping the car at walking pace. The set-up distributes brake force between all four wheels, maintaining grip and control.
DriveSafe is an application for smartphones that automatically reads out text messages as they are received. It can also send an auto-response to let people know you are driving.
DSG stands for Direktschaltgetriebe and is VW's dual-clutch robotised manual gearbox which gives improved economy and seamless upshifts compared to a normal torque converter automatic.
Dual Zone heating lets driver and passenger set different temperatures for their side of the car. It's usually part of climate control but temperatures have to be within a few degrees of each other.
Dynamic Brake Lights alert other road users to hard braking by flashing the lights rapidly, making them brighter or flashing the hazard lights automatically.
E83, E93, E95 – these are the industry names for fuels with ethanol mixes,with the E-prefix referring to the ethanol content. The lower the number, the greater the proportion of alcohol – and more ethanol means more power.
EBD or electronic brakeforce distribution distributes the braking force most effectively between all four wheels to maximise stability and gripto help reduce the stopping distance.
ECOnetic is a badge used by Ford to identify fuel-efficient models in the range for their low CO2 emissions and impressive economy. Turbocharged low-capacity engines maintain decent efficiency while producing respectable power at the same time.
EfficientDynamics is the term given to BMW models that are fitted with eco-friendly features such as stop-start, brake energy recuperation, gearshift indicators and active aerodynamics.
ESC stands for electronic stability control. This effectively stops cars spinning out of control by cutting power and braking individual wheels when sensors detect a skid.
Fatigue Warning Systems constantly monitor the driver's inputs and provide an audible warning if the technology senses they are beginning to fall asleep behind the wheel. These systems were initially the preserve of high-end luxury models, but they have now filtered down to mainstream models.
Forged Composite is a type of carbon fibre that's currently being developed between Callaway Golf Company and Lamborghini. It's cheaper than regular carbon fibre, but is an equally strong alternative.
Fuel-Cells combine hydrogen with oxygen to create electricity – which is then used to power a car, with the only waste product being water. At the moment, however, this cutting-edge technology is prohibitively expensive – and until there's a hydrogen fuel infrastructure, fuel-cell vehicles won't be suitable for public use.
Partnership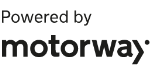 Need to sell your car?
Find your best offer from over 5,000+ dealers. It's that easy.
Gas-Discharge Headlights don't use a filament charged with electricity, like normal lamps. Instead, an arc of light is produced by high-voltage electricity between two electrodes sealed in a noble gas like xenon. G-meters show the force generated when braking, accelerating and cornering in performance cars. One 'G' is equal to the force of gravity.
Hands-Free is a term used to describe any in-car communication or entertainment device that doesn't require the operator to take their hands off the wheel to use it, such as Bluetooth.
Hill Hold Assist automatically applies the brakes when the car is stationary on a gradient to prevent it rolling away. It automatically disengages when the driver wants to pull off.
HiPerStrut is Vauxhall's unique steering and suspension set-up that combats torque steer and is currently used on the Insignia VXR and upcoming Astra VXR.
Hybrid vehicles combine an internal-combustion engine and battery-powered electric motors to provide drive to the car's wheels, giving improved performance and economy.
On the next page: I to N