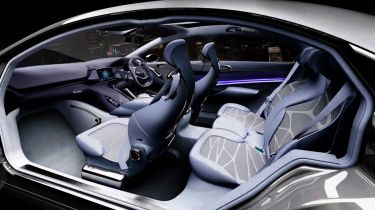 A Sound Actuator is a small speaker, mounted within the exhaust system, which changes the sound of the engine's exhaust note. It's used on Audi's new diesels.
A Sound Symposer runs a channel from the engine's air intake to the cabin. This allows the engine sound to be heard by the occupants while keeping external noise to a minimum.
Speed Limiters are offered with cruise control to prevent the car exceeding a speed set by the driver. Parents can use them to restrict their children's speed.
Stop-start systems automatically stop the engine when the car comes to a halt at lights or in traffic and restarts it when the driver goes to pull away, cutting emissions and improving fuel economy.
Supercharger is a crank-driven impeller that forces air into the engine's combustion chamber under high pressure for better combustion and greater performance.
Sync is Ford's music streaming connection system. Smartphones can be paired with this voice-activated system to take calls, read texts, stream music andprovide driving directions.
Top-View cameras are mounted in the wing mirrors and the front and rear bumpers to give a 360-degree 'birds-eye' view around the car via the screen in the centre console.
Traction Control is a system used to monitor and reduce wheelspin by reining in the engine's power to maintain control in conditions – or on road surfaces – where grip is in short supply.
Turbocharger is similar to a supercharger; the difference is that the impeller is driven by the exhaust gases rather than the crank, so it doesn't sap any of the engine's power.
Twinair is Fiat's two-cylinder turbo petrol engine, which combines peppy performance with CO2 emissions of less than 100g/km – as a result, cars with this engine are exempt from road tax.
Twin-charge engines have a turbocharger and a supercharger fitted. This combats supercharger belt lag at high revs and turbo lag at low revs, and is used on the VW Group's 1.4 TSI engine.
Tyre Pressure Monitors use small sensors within the tyres to gauge the pressure of each tyre and alert the driver to low pressure or punctures.
USB stands for Universal Serial Bus, and is a physical connection for computers that's now available in cars, so owners can connect devices like MP3 music players to the stereo.
Variable Geometry Turbos have vanes in the turbo housing that alter airflow to the impeller. This allows boost to be provided quicker, which prevents turbo lag.
Ventilated BRAKE Discs are hollow, with holes drilled through them. These allow air to circulate freely and cool the brakes – essential for preventing brake fade and maintaining stopping power.
Ventilated Seats use small fans in the seats to pump air through the fabric, keeping the occupant cool and comfortable. They're useful when driving over long distances.
Wankel engines use a rotating triangular piston inside a circular chamber. Named after inventor Felix Wankel, they're smooth and refined, but return poor economy and emissions.
Whiplash Protection is a Volvo feature. In an impact, the seat moves back to support the body and reduce the forces on occupants, which prevents them being thrown forward.
Partnership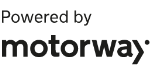 Need to sell your car?
Find your best offer from over 5,000+ dealers. It's that easy.
Xenon headlights can be recognised by their strong white light, often witha blue tint. They're named after the xenon gas that's used to create bright light.
YAW Control judges the angle of the car and calculates the best distribution of drive between the wheels. It's found on high-performance 4WD cars like Mitsubishi's Evo X.
ZE is another term for pure electric vehicles, which produce no CO2 and so have 'Zero Emissions'.
ZF transmissions are gearboxes made by the German company ZF Friedrichshafen AG. It produces manual and automatic transmissions for major manufacturers, and some of its boxes have up to nine forward gears.