Car dealers - the best and the worst (2013)
Car dealers get named and shamed in the results of our survey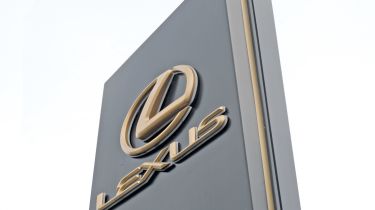 Do you rate your dealership? That's what we asked you in Driver Power – and as ever, tens of thousands of you responded. You had plenty of good and bad feedback to give us, and on the opposite page we start our countdown of franchised networks.
As was the case in 2012, we found your main gripe was the dealer's inability to identify the fault. This was the biggest complaint for 21 of the 31 franchised networks included in the table, ahead of unanswered phone calls, which was the most common gripe for nine makers.
More than 13,000 of you reported having a problem with your car in the past three years, with Jeep, Land Rover and Alfa Romeo owners the most likely to suffer some form of reliability issue. But what were the biggest faults motorists found with their cars? Once again, electrical glitches were top of the list for 2013, with 38 per cent of owners ranking this as the biggest problem. And a fifth of you encountered a fault with the engine in your car.
• Best and worst car dealers 2014
When they do experience problems, owners appear to have become a bit braver – 23 per cent told us they made a complaint to their dealer, whether they used a franchise or independent garage. Chevrolet owners appear to be the most vocal, with 33 per cent complaining to their dealer about a problem, ahead of SEAT drivers (30 per cent).
At the other end of the spectrum, the most content respondents were those visiting independent marque specialists, with 88 per cent happy with the service. Slightly more readers reported using an independent garage over the past year, which suggests more of you are willing to venture outside the main dealer network to get a problem resolved for less. But franchises still tackled the vast majority of problems with respondents' cars, at 66 per cent.
Having told us the type of dealer you used, you then explained the reason for choosing it – and this was a dead heat between the location of the garage and the fact you bought the car there, with both at 44 per cent. Not surprisingly, 29 per cent of you who use independent specialists do so because of their expertise with your make of car, while those visiting independents said they did so because the staff are friendly and helpful.
1. Lexus
Top spot – that's where Lexus sits once again in our Driver Power dealer countdown. The manufacturer dominates the competition in 2013, topping the table for every category with the exception of value for money. And even then it comes in an acceptable ninth. It's hard to see how any other car maker will put an end to this, either. Lexus owners are quick to reveal just how pleased they are with their local franchise, too. "A shining example of what a dealership should be like," one told us. "Best service I have ever received at any business," responded another. With such high praise being heaped on it, Lexus deserves its place as the leading light in the world of dealer service.
Partnership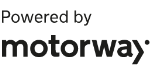 Need to sell your car?
Find your best offer from over 5,000+ dealers. It's that easy.
38.5% BIGGEST GRIPE Unanswered phone calls
2. Subaru
After finishing eighth last year, Subaru has upped its game to push Toyota out of second place. The added effort can be seen in the second place for attitude and third place for technical know-how. And owners seem delighted with their dealers. "Superb, friendly service; one problem quickly rectified," one said. "Very courteous, always helpful and keenly priced," another explained. If Subaru can sort out the cleanliness and atmosphere of its sites, there could be no stopping it.
38.5% BIGGEST GRIPE  Didn't identify fault
3. Toyota
Despite another impressive performance, Toyota can't quite hold on to second spot. But while it's fallen one place this year, it's hard to find fault with the manufacturer's dealers. Owners are happy right across the board, and the maker is especially good at keeping them informed. Your comments included "staff go out of their way to make sure you are completely satisfied" and "they always try to arrange a service around your needs". Toyota deserves plenty of credit for its performance.
27.1% BIGGEST GRIPE Didn't identify fault
4. Honda
While most manufacturers would be happy with sixth, Honda hasn't sat on its laurels – and it's testament to the brand's standards that it's risen two places to fourth in 2013. Small improvements in every category have helped it get closer to the top three once again. And Honda owners seem really happy. "Excellent, friendly service and always willing to help," said one. "As good as it gets," added another. Can Honda keep this up next year, and return to the podium for the first time since 2011?
35.6% BIGGEST GRIPE  Didn't identify fault
5. Jaguar
Jaguar keeps up its good work and manages to leapfrog Porsche and Skoda on its way to fifth place. And its dealers even seem to be doing something to improve their value for money. But it's the helpfulness of the premium maker's staff that impresses most. "Always helpful, courteous and knowledgeable," was the view of one happy respondent. Keeping owners informed has also helped the brand move up the table. At this rate of progress, Jaguar could be in the top three in 2014.
43.1% BIGGEST GRIPE Didn't identify fault
6. Porsche
A Minor slip-up at this end of the table can see a dealer network fall one place. And while sixth is still impressive, Porsche is down from fifth in 2012 after owners reported a drop in its dealers' helpfulness and how well they kept customers informed. Yet on the whole, owners are pleased with the service they receive. "Very professional, everything done to time and to agreed price," one told us. Value will always be a weak point for such a premium brand, but Porsche should still be happy overall.
39.5% BIGGEST GRIPE  Didn't identify fault
7. Skoda
While seventh place in our chart is nothing to be sniffed at, Skoda will be disappointed – because it was in the top three in 2012. Standards have slipped for helpfulness, with one owner slating the "appalling attitude of the technician". And the workmanship isn't what it was, either. "Appalling lack of knowledge and skill with relation to technical aspects of the car," was another comment. But Skoda still tops the chart for value, with the "good all-round dealers" attracting more praise than criticism.
32.2% BIGGEST GRIPE Didn't identify fault
8. Mitsubishi
It's been a meteoric rise for Mitsubishi this year, going from a disappointing 21st in 2012 to an impressive eighth. While value for money is still a strong point, this incredible change of fortunes is due to improvements elswhere. The brand's dealers are now much better at keeping you informed, and one respondent told us: "They explain every stage in the process of work getting carried out, and why it's applicable." At the same time, you report that Mitsubishi staff are much more helpful. A good result all round.
29.2% BIGGEST GRIPE Didn't identify fault
9. Renault
Things looked bad for Renault in 2012, as it languished in 23rd place in our dealer chart. But it's seen the BIGGEST jump this year, and scores right across the board have improved dramatically. The maker appears to have paid particular attention to technical knowledge. "Very helpful and prompt, and they explain everything they need to do," was just one of the positive comments we received. With such an amazing step forward, Renault could soon be sitting pretty in the top five.
31.6% BIGGEST GRIPE  Didn't identify fault
10. Kia
Kia appears to have regained its focus, and managed to pull itself back into the Driver Power dealer chart top 10. While there have been improvements across the board, strong scores for value for money and standard of workmanship have driven this rise. "Best dealer I have ever dealt with due to great staff and fantastic service manager. They go beyond the call of duty," was the resounding praise from one owner. A solid performance.
29.8% BIGGEST GRIPE Unanswered phone calls
11. Nissan
Following a consistent rise up the rankings in recent years, Nissan seems to have hit a wall. At one point it achieved top 10 scores in all but one of our categories, yet things have changed dramatically. Your BIGGEST criticism concerns dealers' inability to keep customers informed. "Poor attitude towards customers and poor levels of service," one owner reported. Another said: "Phone calls not returned; always customer chasing dealer." Hopefully, this year's result will merely be a blip on Nissan's record.
28.3% BIGGEST GRIPE  Didn't identify fault
12. Mercedes
Standards appear to have slipped a little at Mercedes. A brand that prides itself on its appearance has seen the score for its dealers' cleanliness and atmosphere drop four places. Your comments included "appalling" and "worst customer service ever experienced". That's not the only area where things have fallen, as the standard of workmanship received complaints, too. On the whole, though, Mercedes is still getting more right than wrong. "Very pleasant and professional," was one reader's summary.
33.7%BIGGEST GRIPE Didn't identify fault
13. Volvo
Volvo seems to make small steps forward in some areas, but moves backwards in others. And its biggest failing is value for money, which is at the forefront of owners' complaints in Driver Power 2013. "Always slipping extra costs on to a service," said one driver. Another agreed: "They tried to work extra costs on to the bill." Solve this and Volvo's dealers can sneak up the table even further – they came out much better for keeping you informed, and this is the kind of base the brand needs to build on.
26.8% BIGGEST GRIPE Didn't identify fault
14. MINI
MINI is slowly regaining the form that saw a 2010 high of 11th place. Small improvements have pushed the brand up one position from its 2012 ranking of 15th. Despite its higher place in the table, helpfulness and attitude wasn't quite up to scratch – as was the case in 2012. We received complaints about "poor after-sales service" and "the service staff you have to speak to are inefficient and downright rude". It's looking like a slow process, then, but MINI is moving in the right direction.
26.8% BIGGEST GRIPE Didn't identify the fault
15. Land Rover
Land Rover moves up five positions in our countdown to 15th place. If it could just sort out the cost of servicing and repairs, it could fare even better. Once again, it ranked near the bottom of our table for value for money. "The prices quoted are sometimes three times more than somewhere else," said one owner. "Good overall, but very expensive," another added. But Land Rover has now managed to improve on previously poor scores for helpfulness and attitude in its dealers.
43.0% BIGGEST GRIPE Didn't identify the fault
16. Alfa Romeo
Alfa dealers seem to yo-yo up and down the Driver Power chart, as the network is back up to its 2011 position of 16th this year. The standard of workmanship has improved by 13 places – a major jump, which is reflected in comments like "always a superb service" and "top-notch service, cannot fault them". The score for technical knowledge has gone up by the same amount, with one respondent saying: "Knowledge of car is second to none." Hopefully, Alfa can maintain these high standards next year.
35.4% BIGGEST GRIPE  Unanswered phone calls
17. Mazda
A dismal 27th place in the 2012 survey seems to have roused some action at Mazda dealers, and improvements right across the board mean a 10-place rise in our countdown. If it keeps this up, there's no reason why the manufacturer shouldn't be getting near the top 10 next year. The BIGGEST change was the attitude of dealers. "Very reliable, courteous staff," said one Mazda owner. "Very helpful and knowledgeable," another reported. And after such good work, Mazda should be commended.
28.5% BIGGEST GRIPE  Didn't identify the fault
18. Vauxhall
Last year, Vauxhall broke into the dealer chart top 10 – a great achievement for one of the UK's BIGGEST-selling manufacturers. But that success has been short-lived. The score for technical knowledge has taken the BIGGEST hit, and there were numerous issues here. You told us the brand's dealers "didn't rectify problems listed on several occasions". The quality of work has also plummeted, with owners unhappy about "unprofessional and sloppy" standards, and jobs that are "never done on time or even at all".
27.7% BIGGEST GRIPE Didn't identify the fault
19. Suzuki
Suzuki dealers impressed last year, finishing in 13th place, but the network has fallen back down the order for 2013. And it's the simple things that seem to be a problem. Scores for cleanliness and atmosphere fell again, and the BIGGEST gripe came from customers complaining of cars being left dirty. It's a shame, because owners seem fairly happy with the rest of the service. "Good, very helpful and not expensive," said one, while another added: "The staff are always friendly and happy to help."
23.3% BIGGEST GRIPE Cars always left dirty
20. Hyundai
Things appear to have dipped drastically at Hyundai, and it's suffered one of the BIGGEST slides in this year's Driver Power countdown. It doesn't seem to keep customers informed on the progress and cost of work – standards have really dropped in this respect. One respondent had a particularly bad experience, saying: "They strung me along for 10 days with no car while they failed to repair it." Below-average scores for technical knowledge and dealer atmosphere have also left Hyundai with some work to do.
24.1% BIGGEST GRIPE Didn't identify the fault
21. Smart
There doesn't appear to be much change at Smart, which moves up the chart by one position. And while the score for cleanliness and atmosphere is impressive, the sparkling dealerships can't mask other failings. Even though Smart produces a low-cost city car, owners say the price of work is still the brand's BIGGEST failing. One called it "extortionate", while another complained that "bills are still excessive". Yet a few small improvements could make a huge difference to the overall ranking.
41.2% BIGGEST GRIPE Unanswered phone calls
22. Chrysler/Jeep
Jeep and Chrysler dealers are combined on the same sites, and after missing out on our chart last year, they've returned in 2013 – and 22nd is a decent effort. Owners are impressed with the technical knowledge and friendly attitude of staff. "Excellent service, good diagnostics and repairs, very reasonable prices," one owner said. Yet while the dealers know their stuff, the standard of work could be better – one driver complained about a supposed fix in which the technicians forgot to replace some of the parts.
50.0% BIGGEST GRIPE Unanswered phone calls
23. Audi
Audi just about squeezes ahead of arch-rival BMW in the 2013 dealer survey, but yet again owners' BIGGEST criticism is the price they have to pay. A number of responses picked up on this, with one driver complaining about their "typically expensive Audi dealer – customers paying for a fancy building". The attitude of employees at Audi franchises also seems to irritate a number of drivers, with your comments including "staff were unbelievably unhelpful" and "disinterest from the staff".
35.6% BIGGEST GRIPE  Unanswered phone calls
24. BMW
The ups and downs of BMW dealers continue – and this time they're down. The aesthetics are still a high point, but owners don't feel they're getting good value for money. "They charge too much for the services they offer," one told us. Many drivers also complained about not being kept informed on issues – one found damage to their coolant bottle and hadn't been told about it, while another told us they visited a dealer 12 times in a bid to get issues resolved and were rarely kept up-to-date on what was going on.
31.2% BIGGEST GRIPE Didn't identify the fault
25. Volkswagen
in failing to improve its service over the past 12 months, Volkswagen hasn't budged from last year's 25th position. One bright spot is the cleanliness and atmosphere of its dealers, but even value for money has slipped this year – this has been a frequent criticism of owners over the years. Another consistent issue is how dealers fail to keep drivers informed on the cost and progress of work – owners reported having to "badger for information" and that staff had "no time to speak to me – always too busy".
31.1% BIGGEST GRIPE  Unanswered phone calls
26. Peugeot
Over the past 12 months, Peugeot's standards have clearly fallen, as its scores across all seven Driver Power dealer categories have dropped significantly. Workmanship has come in for the BIGGEST criticism, with one reader revealing that even their windscreen wipers were incorrectly fitted. Another common gripe is technical know-how, demonstrated in particular by one owner's experience. "My dealer spent a year trying to rectify a rattle that turned out to be a known fault which took 10 minutes to cure," they reported.
30.8% BIGGEST GRIPE  Didn't identify the fault
27. Citroen
Citroen improved in 2011, only to slip down the chart last year, and it's continued this trend in 2013. A major sticking point has been the quality of the dealers' work and their inability to fix problems, with one owner telling us his local site "doesn't deal with the problem directly and effectively". Technical know-how was criticised frequently, too. Cleanliness continues to be a big issue for Citroen owners, while others feel aftersales isn't a priority: "More interested in selling cars than keeping them on the road."
30.3% BIGGEST GRIPE  Didn't identify the fault
28. Fiat
Having fallen into last place in 2012, Fiat appears to be making strides in the right direction. Its dealers still have a long way to go, though – and the attitude of the people working for the company continues to be an issue for many of you. "Staff were discourteous and ill-mannered," said one owner. And the standard of work is still disappointingly low, with some readers also complaining about how long jobs took to be completed, with dealers "not keeping to timeframes".
31.2% BIGGEST GRIPE  Unanswered phone calls
29. Ford
Ford owners seem to be giving a consistent message this year. While the dealers haven't provided the worst experience in this list, their service has hardly been described in glowing terms – it's "generally ok" and "adequate" in almost every respect. In fact, a number of respondents told us their dealer only needed to put in a little bit more effort for them to be better satisfied. A lack of personal service also cropped up on more than one occasion, as did the franchises' inability to solve problems.
27.3% BIGGEST GRIPE Didn't identify the fault
30. Chevrolet
Saab has finally crashed out of the Driver Power dealers table in 2013, and Chevrolet takes its place, but the US brand doesn't exactly set the world alight on its debut. You scored its franchises particularly poorly on technical knowledge – one of you told us: "I don't feel confident they know what they're talking about." Others complained about the helpfulness and attitude of staff, with one claiming: "The mechanics are great, but those behind the desk are rude and unprofessional."
25.9% BIGGEST GRIPE Didn't identify fault
31. SEAT
IT'S been a slippery slope for SEAT, and it now finds itself bottom of the Driver Power dealers' league. Dismal scores across the board explain the company's slump, with value for money the only highlight. One of the most common complaints was the attitude of dealership staff – one respondent slated the "appalling attitude at the service desk". Poor communication was another regular gripe, as many of you told us you have to phone the dealer as it fails to call back when promised.27.9% BIGGEST GRIPE Unanswered phone calls