New Lancia Delta Integrale – Most Wanted Cars 2014
A new Lancia Delta Integrale was one of the cars our readers most wanted to see built, Here's how it could look
Second in our Most Wanted poll is the Lancia Delta Integrale. The hot hatch legend was a homologated version of the Group B rally car from the sport's late eighties and early nineties boom. 
• The greatest Lancia cars ever
And while Lancia revived the Delta name in 2008, in the UK these Mk3 models wore Chrysler badges. Plus, they couldn't recapture the magic of 1987's Delta Integrale, unleashed as part of rules requiring manufacturers to offer at least 5,000 road-legal versions of competition cars.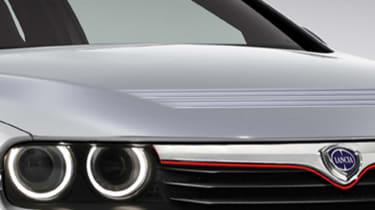 The rally car took five titles from 1988-92, and culminated in the Evo II. Known for its agile handling and huge pace, it was voted second best car of the past 25 years by our readers. So you'll be delighted to see our designers' 21st century Delta, with a roof spoiler, two-part headlights and oversized wheelarches. Just don't get your hopes up of the car making it to the showroom. A spokesman told us: "There are absolutely no plans for a Lancia Delta Integrale currently."
Production chances: 0/5
Lancia Delta Integrale (1987 to 1994): history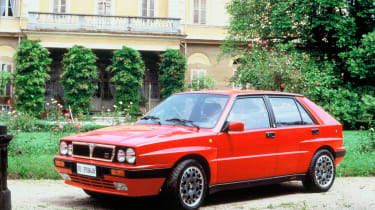 The first 8-value Lancia Delta Integrale arrived towards the end of 1987 replacing the Delta HF 4WD with a remit to improve its abilities as a rally car. It took a year and a half for the 185bhp turbocharged 8-valve engine to be replaced by a 197bhp unit with 16-valves.
The 16-valve car had bigger wheels, better brakes and a rear-wheel bias for the 4x4 system. It also had a raised centre section in its bonnet to accommodate the extra valves.
The next significant milestone in the Lancia Delta Integrale story is the arrival of the Evolouzione late in 1991. These cars has a wider track front and rear, new front suspension and an adjustable rear spoiler. Power stepped up to 207bhp. 
The Lancia Delta Integrale Evolouzione was the last homologation version of the car but there was a subsequent Evolouzione II that was never rallied in anger. This arrived in 1993 with the significant additions being a catalytic converter and a new turbo that liberated 212bhp. Various special edition versions followed before the Integrale bit the dust in 1994.
Don't forget to tell us what you think of the idea of a new Lancia Delta Integrale on Twitter, on Facebook or in the comments section below...
Auto Express Most Wanted Cars
1. MGB Roadster2. Lancia Delta Integrale3. Ford Capri4. Alfa Romeo Montreal5. Mazda RX-76. Ford Focus RS Cosworth7. Saab 9008. 'mini' MINI9. Volvo P180010. Citroen 2CV