Turbo takeover: is this the end for naturally aspirated engines?
As the seemingly unstoppable march of the turbo continues, we chart the decline of the much loved 'atmo' engine
Even BMW's rivals acknowledge that the brand has been responsible for some of the best naturally aspirated engines of all-time. It has a back catalogue of high-revving, high-spirited, free-breathing classics that smack of genius in four, six and 12-cylinder guises.
Its best engines are all sonic delights, toying with the driver's emotions as the soundtrack moves from one pitch to another before a metallic shriek joins the exhaust howl at its upper reaches. And now they're all gone. 
BMW no longer offers a naturally aspirated engine, or 'atmo' for short. Not one. Neither does its performance car offshoot, the M division. You can buy a BMW today with one, two or even three turbochargers, but not with none.
Similarly, at Audi, the naturally aspirated engine is now considered a "niche technology". You can still buy it in the RS5 and R8 from the quattro GmbH performance arm, but not in mainstream models. Naturally aspirated models are on the way out at Mercedes, too, with the only significant exceptions being the new Smart ForTwo and ForFour. Even Porsche admits that the entry-level engine in the next 911 will be a turbo, while for the next new 488 GTB, Ferrari will break out its first twin-turbo V8 since the F40.
What went wrong for non-turbo engines?
So where did it all go wrong for the engine tech that dominated our roads for years and provided some of the world's most evocative cars – from Ferrari's classic Daytona and Enzo to Volkswagen's air-cooled Beetle four-cylinder or the V12 in the McLaren F1? From every US muscle car to Ferrari's auction record-setting GTO?
The short answer is that the modern car industry is driven by economy and efficiency, which, in turn, is driven by European Union legislation on economy and emissions targets. And that turned a corner in the wake of the 1992 Kyoto Protocol.
The Kyoto Protocol insisted the world pull its 1990-level emissions back eight per cent by 2012, which led to the birth of the Euro I vehicle emissions regulation of 1993. It covered mostly nitrous oxide and particulate emissions, so it seemed a largely diesel thing at the time, as did Euro II (in 1996), Euro III (2000) and Euro IV (2005).
But to meet EU targets on NOx, the diesels all went to turbocharging. And not only did that drive down the price of turbochargers themselves, it drove up their efficiency. Then, another EU regulation made life really difficult for naturally aspirated engines. It demanded average CO2 of 130g/km for every car maker by 2012/15 (stretched out over three years to take model cycles into account). Ouch. 
Now, the EU is demanding that CO2 emissions for each car company's fleet average be slashed to 95g/km, by 2020. Individual countries, such as The Netherlands, have gone further, demanding 80g/km.
Downsizing and turbos are the future
So downsizing (where a smaller turbo motor does the job once performed by a larger naturally aspirated engine) has become the thing, as has downspeeding, or using lower revs. As a result, Mercedes, BMW and Audi admit the days of naturally aspirated engines are effectively over. A spokesman from BMW's engine development department told us: "From today's technical, political and social perspective, naturally aspirated petrol engines are unlikely to be considered for mass production.
Partnership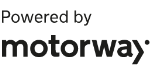 Need to sell your car?
Find your best offer from over 5,000+ dealers. It's that easy.
"Less cylinders is less friction, lower revs is less friction and turbo engines offer high torque starting at very low revs and for a broad speed range, outperforming naturally aspirated engines."
Over at Audi, it's more of the same. "Audi was one of the pioneers of the development of turbocharged gasoline and diesel engines, whose advantages are grounded in superior performance and torque," said Dr Stefan Knirsch, Audi's head of drivetrain development.
"The exceptional advantages of supercharging (a catch-all term in Germany for forced-induction) have turned the naturally aspirated engine into a niche technology. Nevertheless, there is still a place for it in emotive cars like the R8."
In his time as BMW's development head, new Volkswagen brand boss Herbert Diess told us that an 80g/km target demanded a longer gearbox and far lower revs. "Initially that will mean 1,800-2,500rpm for internal combustion engines, but it will really mean 800-1,500rpm in the longer term," he said. "That's where it has to go. High torque, low revs, higher injection pressures and probably with electric power to boost it at low speeds."
Yet downspeeding like this will not help naturally aspirated engines – especially as the beauty of the turbocharger in the age of low emissions is that when they're not being spun up hard, the car can deliver (almost) the fuel consumption of a smaller engine. Then punch hard like a big one.
Could 'atmo' engines make a comeback?
The possibility remains that someone might produce a cut-price Ferrari LaFerrari and combine an atmo motor with electric power helping out at low speeds, like a lag-free turbo. 
The company most likely to do this is Toyota. In fact, it's already doing it, and Toyota's vice president of powertrain for Europe, Gerard Killman, insists it won't give up on naturally aspirated engines.
"I can see why they've moved away in the premium segment, but electric boosting is giving us exceptional opportunities to deliver torque to the drivetrain where naturally aspirated engines aren't as strong. That gives performance and saves fuel," Killman explained.
The car industry has no better company than Toyota when it comes to electronic boosting of powertrains, and Killman sees no reason why Toyota should stop making atmo motors.
"We comply with every piece of legislation by boosting electronically, and it doesn't take 42 Volts. That's more for infotainment. "We already act directly on the transmission, so we can give the benefits of a turbo engine without using a turbocharger, and there is always more than one way if you look at the whole system of a car and what you want it to be." 
Another tantalising prospect is that the atmo engine might be saved by the introduction of an electric version of a turbo. Audi will almost certainly be first into production with this technology – it already has biturbo and single-turbo versions running around very convincingly.
These things don't work like an electric motor inside the gearbox; they work just like what they are: an electric motor masquerading as a turbocharger, powered by a 42-Volt system and force-feeding the engine with air. But they won't technically be atmo engines, either.
Former senior Maserati engineer Paul Fickers neatly sums up the case against the atmo engine. "Naturally aspirated engines started 100 years ago, but quite a lot of the gains made have come from revving, which won't work with modern legislation.
"Turbo engines are better on specific power than the best naturally aspirated engines. The best naturally aspirated engines have almost 100kW/litre and 100Nm/litre, but with turbos it just depends on the pressure you put in.
"Still, we might see a return to aspirated performance engines through electric boosting."The trouble is, besides Mazda with its SkyActiv petrol family, there is little to no evidence of anybody laying down sketches or resources to design a new atmo engine from a clean sheet of paper. There might be some upgrading of existing hardware, but don't expect much more than that – a sad state of affairs for anyone with petrol in their veins.
Five reasons behind the turbo takeover
• Euro VI - To cut average CO2 emissions to 95g/km by 2020 and still maintain performance, makers need some kind of power and/or torque boosting to go with what they've always had. Mostly that is coming from turbochargers.
• Euro I-IV - Aimed at diesel emissions, these regulations basically mandated turbochargers for diesel engines, which drove down prices of turbochargers 
and improved the technology.
• Downsizing - Why use a six-cylinder when a lighter, cheaper four-cylinder turbo will do exactly the same job?
• Taller gearing - Aimed at reducing fuel consumption and emissions, taller gearing demands far greater torque at low engine speeds than naturally aspirated motors can give.
• The rise of the SUV - Heavier cars need more power down low, and naturally aspirated engines, by themselves, can't deliver it.
Top 5 'atmo' engines
Enthusiasts love a good naturally aspirated engine for its free revving drama and spine-tingling soundtrack. Below are our top five non-turbo power plants of all time. 
Ferrari 458 Speciale (F136)
Honda S2000 (F20C)
McLaren F1 (S70/2 V12)
Corvette (Small Block '55)
Toyota AE86 (4AGE)
Top 5 turbo engines
To show how forced induction has taken over, we've also picked out five icons of modern turbocharged tech... Progression from eighties supercars to today's superminis shows change in focus from performance to efficiency
Ferrari F40 (Tipo F120A)
Volkswagen Passat (EA888)
Ford Fiesta (EcoBoost 1.0)
Porsche 930 (930/50)
Audi S1 quattro (L4)
What are your thoughts about the future of normally aspirated engines? Is the game up? Will you be sad to see them go? Tell us in the comments section below...