Taught by the fuzz: the ex-cops who'll teach you to drive
Two former police officers are using their skills to teach learners. How different is their driving school?
What do hugely experienced police officers get up to after they've been in 'the job' for 30 years, then exercise their right to take early retirement? Some sit back, put their feet up, watch the sunset and enjoy their not unreasonable pensions.
But for two close and highly respected Metropolitan Police colleagues, Chief Inspector Nigel Walsh and Sergeant Alan Kitchener, retiring (aged around 50) from Scotland Yard enabled them to give birth to XCOPS, which describes itself as more than just a driving school.
We went along to see what makes it stand out against standard driving schools, and find out just what they thought of our own driving standards. "Much like ex-military personnel, police officers on retirement can find themselves slightly limited when looking for a follow-on career," explains Alan.
• "Annual driving appraisals aren't compulsory - but they should be"
"Security work, witness statement taking or accident investigation seems to be the norm. But Nigel and I looked at the skills and attributes we had gained, before concluding that the role of driving instructor fits the bill for both us."
Apart from having the legal formal qualifications to offer driving lessons or specialist sessions to members of the public, these guys are good – perhaps even at their very best – in a crisis.
"Nigel served as an advanced police driver. We worked together for many years managing major incidents such as sieges, terrorist incidents, rail crashes, riots and demonstrations," says Alan. 
"I had responsibility for controlling vehicle pursuits and ensuring they complied with strict ACPO guidelines... before being concluded safely, of course. It's fair to say that during this part of my career, I learnt a thing or two about drivers, driving, vehicles on the ground and, come to that, pursuit helicopters above."
• Sharp decline in number of traffic police on the roads
So when the two officers recently 'retired' at around the same time, it was inevitable that they'd establish and co-direct XCOPS. Because it's still early days, the company only operates in southern England. But, via franchisee opportunities it's offering nationwide, it has exciting plans to serve drivers, young and old, across Britain.
"One of our unique selling points from day one was that only current or retired police officers can be XCOPS instructors," Kitchener continues. 
"As far as we're aware, we're the only school in the country with such a USP. What customers get when choosing an XCOPS instructor is someone who is reliable, very experienced, extensively and professionally trained, calm under pressure, able to communicate at all levels – and in possession of a much needed healthy sense of humour.
"Feedback from pupils and parents of younger drivers underlined that it's these qualities they're looking for when choosing instructors for themselves, their sons or their daughters.
"The general view is that coppers can be trusted. Quite simply, students quite like the idea of being taught by men or women who are, or used to be, police officers. And they seem to enjoy picking up from us a few tried and tested official police driving techniques.
Partnership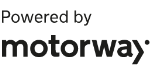 Need to sell your car?
Find your best offer from over 5,000+ dealers. It's that easy.
• More learners recruiting lookalikes to cheat driving test
"We've been formally taught over many years to drive to the Police System, which concentrates on awareness, anticipation and forward planning but – primarily – driving safely. Our real world experiences dealing with fatal accidents and the consequences of poor or reckless driving are passed on to pupils through our Safe Driving for Life programme."
What XCOPS think of the current driving test
So, as ex-police officers and now qualified driving instructors, what do the pair think of the current driving test? Says Alan: "It's pretty tough and equips those who are successful to drive to a decent standard. But it doesn't prepare them sufficiently due to certain constraints. For example, motorway driving cannot be part of the test."
It's not just the standard test that Alan thinks could be altered, though, and he wants to see the learning process go further – and not just for those who have just passed their driving test. 
"There is a case for compulsory extra training after getting a full licence – if only to cover motorway and night driving. Pass Plus covers this, but is voluntary. A bigger discount from insurance companies might tempt more people to take Pass Plus.
"Also, some type of modified test for the over-70s is needed, as the law says pensioners only have to self-assess their ability to continue driving. This isn't ideal. 
"And we at XCOPS would be in favour of having a formal assessment of non-UK licence holders before they're allowed to use their foreign licences on UK roads."
What worries Alan more, however, is just how many of us have let our own driving standards slip over the years. "If ordered to take their driving tests again today, the majority of existing drivers would not pass. That scares me. And it should scare them, too."
What's on offer in the XCOPS programme
Hourly lessons from £20.50 to £23, depending on age of pupils and number of lessons booked.  
• Two free lessons for new drivers who pay for several in advance.  • A promise to pay for an XCOP pupil's second test if he or she fails the first.• Mock tests for learners, plus drivers who qualified years ago but wonder if they'd pass again today.• Mock test 'parties' for those who think they are better behind the wheel than their friends. The winner receives a coveted 'Best Driver' certificate from XCOPS.   • 'Welcome back to the road' sessions for qualified motorists who haven't driven for a while.• Country lane driving sessions – including potentially life-saving tips on how to avoid oncoming vehicles travelling at high speeds.• Personal security sessions – for drivers and their passengers – when they're on the road, parking up or breaking down in remote areas.   • Formal or informal appraisal sessions (not mock tests or retests) for existing drivers in their own or XCOP-supplied cars.
Mike Rutherford's driving appraisal
"This is not an exam or a mock test," veteran police officer Alan Kitchener reiterates to me. "It's just a professional appraisal to see how you drive in your car on public roads. So show me."  
As I pull away from the kerb, I whisper "mirror, signal, manoeuvre". The XCOP is impressed – he's convinced drivers can help themselves by giving a running commentary on what they're doing and seeing. 
But he warns that my glance in my mirrors was too short, I indicated too long, and my manoeuvring was a bit hesitant.
"Don't be nervous or try to impress. Just drive as you'd normally drive," Alan insists. Such appraisals aren't intended to teach already qualified drivers new tricks. Instead, they're more about reminding them of skills, rules and tips they may not have thought about learning in the run-up to their tests years earlier. It hurts me to admit this, but my appraisal revealed a number of bad habits I'd picked up over the years since I passed my test.
One of the first things that Alan noticed was that I don't always check my passenger side mirror when turning left. As well as this, I was told that I indicate too often, mainly when overtaking parked cars, which you're not meant to do.
Another issue, which I'm sure most of us are guilty of, is that I occasionally drive one-handed. Why? I can't answer that. 
It was also noted that I sometimes confuse stop signals with give way signs. And I was reminded not to flash oncoming drivers to proceed, as it could potentially confuse them. 
What's important about these sessions is that I accept and will work on these constructive criticisms. There's no point in paying for expert advice if you're not prepared to positively react to it.