More learners recruiting lookalikes to cheat driving test
A record number of drivers are sending impostors to take their driving and theory test exams for them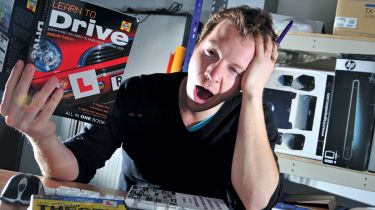 An increasing number of learner drivers are being caught trying to cheat by sending lookalikes to sit their tests for them, according to Government figures.
The Driver and Vehicle Standards Agency (DVSA) revealed more than 670 cases of impersonators sitting both theory and practical exams have been reported so far in 2014/15 – more than a fifth higher than in the previous year, where just 554 were caught.
From April to the end of December 2014, there were 677 reported cases, compared with 554 for the whole of 2013/14 and 628 in 2012/13.
Nearly 200 arrests have been carried out so far in 2014/15, with 55 convictions for fraud offences. A further 37 people have been jailed and 97 driving licences revoked, according to the figures published by the DVSA after a Freedom of Information request by The Times.
Andy Rice, head of the DVSA's fraud integrity team, said learners trying to beat the system were putting "innocent road users at risk". But he added "stringent measures" were in place to detect offenders, which explained the rise in the number of fake learners.
• General Election 2015: who is on the side of motorists?
The highest number of reported cases in the last decade was 816 in 2011/12, but this year's total is expected to break that record with the final three months of the financial year still to be added.
Mr Rice said: "The driving test is there to ensure that all drivers have the skills and knowledge to use the roads safely and responsibly. Anyone who tries to circumvent this process is putting innocent road users at risk.
"Driving test fraud is a serious offence and is dealt with accordingly. We have stringent measures in place to detect fraudulent activity and work closely with the police to bring all offenders to justice. Thankfully this type of crime is extremely rare."