"At last, a car maker that's not obsessed with beating BMW"
After driving the new XC90, Steve Fowler thinks Volvo has come of age with a clear direction for the future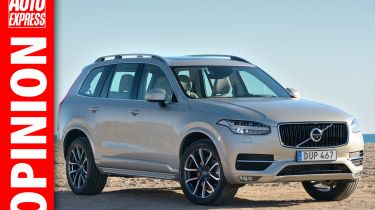 I've lost count of the number of car launches I've been on where BMW is used as a standard by which every premium car should be judged. It's at that point that my eyes roll yet again – as they do when there's mention of testing a car at the Nürburgring race circuit. Yawn. 
Yes, BMW makes brilliant cars. Lots of them. But not everybody wants a BMW. Not everybody wants a car that can lap the Nürburgring in under eight minutes. And not everyone wants a car where handling is such a priority that a bone-shaking ride can be forgiven.
• Rolls-Royce SUV confirmed for production
So what a delight it was to be with Volvo people who've got over their previous obsession with BMW (yes, I remember the Volvo S60 launch – not even close!). There's so much to like about the new XC90 that it's difficult to know what I like most. But perhaps it's Volvo's approach to the car – a very singular, Scandinavian way of thinking that's to hell with what other people think, the only one who matters is the customer.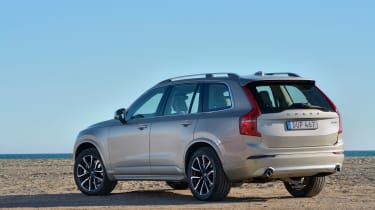 The XC90 is no BMW X5, and all the better for it. If you want a fine handling SUV that'll make you feel like a hero driver, buy the X5 – it's great. But if you want a comfortable, refined, safe and spacious family-friendly SUV, go for the Volvo. I loved it.
• Best 4x4s and SUVs to buy now
Under its current ownership and leadership team, Volvo seems to have come of age. It's a company that's comfortable in its own skin with a clear direction for the future.
Meanwhile, BMW knows exactly what it should be doing – exactly what its customers have always loved. But much as I like the 2 Series Gran Tourer, is a seven-seat BMW that does 0-62mph in around 11 seconds really the ultimate driving machine? Time for a marketing rethink, perhaps.
Do you think Volvo's got it right with the new XC90? Let us know in the comments below...