Driving simulators: inside the world of bespoke out-of-car driving experiences
We delve into the world of bespoke race simulators, and visit the British firm that can build a set-up for your exact needs
If you fancy yourself as something of a racing driver and want to test your mettle against like-minded folk on track, you might be able to do so if you have the necessary time and resources. Even then, you may only be hitting apexes behind the wheel of a stripped-out hatchback or kit car, unless you have the funds to buy a purpose-built track day weapon.
What if you would rather drive something leagues above that, though? Something from a GT3 sportscar championship, for example, or maybe even a Formula One car? If that's the case, but you don't have the GDP of a small country stashed behind your sofa, you may think yourself out of luck. But this is actually more achievable than you might think – and from the comfort of your own home to boot.
This is exactly what Classic Race Simulators (CRS) caters for, the idea being that you can buy one of its bespoke gaming rigs and have an impressively realistic experience of driving just about any car you can think of.
Jim Hill took over CRS in 2015, when it was in its infancy. His background is actually in the pharmaceutical industry, but he has always been a motorsport enthusiast and even got his son Graham into racing as what he calls "a lad and a dad" team.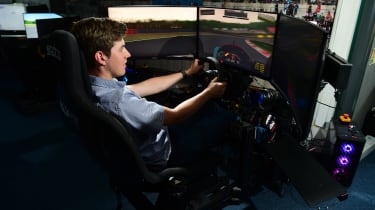 The original owner of CRS had some Lotus 40 bodies built to house gaming rigs, but he was using steering wheels and pedals from firms such as Logitech and Fanatec. These are the sort of accessories that would normally be hooked up to a gaming console or PC in someone's sitting room, and they're perfectly good fun for amateurs on a budget of around £300.
Hill wanted to offer nothing but the best, though, particularly from around 2020 onwards, when he decided to shift the firm's focus away from light-hearted entertainment and more towards serious simulation. That meant using better-engineered premium components from British manufacturers.
"Most of my market are actually race drivers," he tells us when we meet him at his HQ in Farnborough, Hampshire. "A lot of them are historic drivers."
If you own a historic racing car and want to get to know it better before entering a race at Goodwood or similar, CRS will build you a rig that replicates it as closely as possible. Hill says many such customers have managed to significantly improve their real-life lap times by practising on his bespoke rigs.
Hill can build a rig for around £13,000, or £19,000 if you want the ultra-immersive motion features (we'll come on to them later). There's no doubt that's a considerable sum of money, but it's a cheap alternative for the wealthy classic race car owner, and when compared with the cost of a track-prepped Aston Martin or similar, it's peanuts. 
For that price, you get a steering wheel with paddleshifters and/or a separate gearlever, plus pedals, a bucket seat, three widescreen monitors and a gaming PC with just about every racing game you could imagine installed on it – Assetto Corsa and rFactor 2 being Jim's favourites for realism.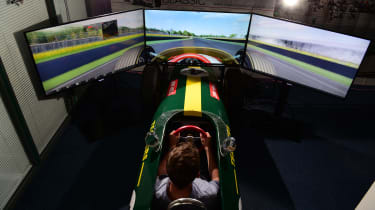 Lotus 49 replica cockpit
Hill had three rigs on-hand for us to try and promptly invited us to climb into the first one. Three monitors have been placed around a highly realistic bodyshell of a Lotus 49 Formula One car, as driven by Graham Hill (after whom Jim's son is named).
Partnership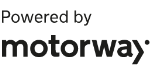 Need to sell your car?
Find your best offer from over 5,000+ dealers. It's that easy.
Once you've carefully lowered yourself into the cockpit and managed to slot your legs under the steering wheel, there's a switch that electrically moves the pedals back and forth to suit your height. It's not that comfortable if you're over six feet tall, but then again, a real Lotus 49 wouldn't be either, so top marks for accuracy.
Once we were settled, Jim set us up for a few laps of Goodwood Motor Circuit against other period F1 cars controlled by the computer. The immersion is incredible as you put your foot on the clutch pedal and slot the gearlever into first with a satisfying mechanical click. A quick rev of the engine – mainly to check the accelerator pedal is where it should be – adds to the cacophony of sound from my AI competitors doing the same thing.
The green light comes on and the field races away, and we make a determined bid to at least keep up with the pack. There have been no warm-up or practice laps, though, so judgement for the virtual car's limitations must be made going into the first corner. A combination of late braking and overcautious steering puts us in the Madgwick tyre wall.
In reality, that would be the end of the race, but Jim has shown mercy by turning off car damage, so we slowly nurse the car back to the black stuff and set off after the pack.
Several incident-filled laps later – including a detour through a field of wheat – and the race comes to an end, and we're stone-dead last. Still, Jim is amused at least and resets the race for us to try again.
This time, we don't go off at the first corner and – despite driving far from perfectly – manage to finish in the top half of the pack. It's clear, however, that this is something that requires a lot of practice to really master. The Lotus simulator feels so much more realistic than any mass-market racing set-up we've tried, and Jim proudly explains why.
"A Fanatec [steering wheel] would sample where the shaft is 65,000 times per revolution," he told us. "Whereas this one will sample where the shaft is nearly four million times per revolution." In other words, CRS's premium components are considerably more advanced. Jim also develops the gearshift and brakes himself to make them as realistic as possible.
"You can see here that they're made out of two billets of aluminium," he says, showing us a set of brake pedals. "We've got [US racing brake maker] Wilwood hydraulics on it and a 300psi pressure sensor. A lot of pedals use position sensors, but when you're braking you actually want to feel the hydraulics and know where it is."
We think about all this as we get into the second simulator. This one isn't set up around a replica tub of an actual car. It's a more generic system with a bucket seat, wheel and pedals in front of a bank of monitors.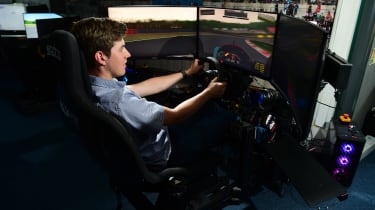 Lamborghini Huracán GT3 rig
Jim loads up Goodwood Motor Circuit again, this time putting us 'behind the wheel' of a Lamborghini Huracán GT3. We start in the assembly area on this occasion and drive out on to the track using paddles to change gear. This – combined with a more comfortable driving position – makes for a much easier experience, and we are quickly threading the Lambo effortlessly through Madgwick, Fordwater, St Mary's, Lavant Corner and down the Lavant Straight, before navigating Woodcote and The Chicane.
Having sampled a few laps and performed a tidy overtake on a Bentley Continental GT3, Jim is keen to show us his most impressive simulator (right). It looks similar to the one we had just been on, but with more components.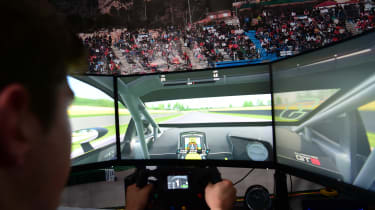 McLaren MP4/4 motion rig
If you're never going to be able to drive a real F1 car, then Jim's £19,000 set-up with hydraulic legs that move the entire rig is arguably the next best thing. Before we can start, Jim has to give the system a once over with a screwdriver to make sure nothing has come loose with its last use. 
The track Jim chooses for us is Brands Hatch and the car is a McLaren MP4/4, as driven by Ayrton Senna and Alain Prost in the 1988 Formula One season. Jim sets us up as the only car on the track, and this proves to be enough of a challenge.
Tearing away from the start line, there's an actual sensation of acceleration. What is most extraordinary, though, is how the seat moves when a sharp corner or steep elevation change comes. You can't help but laugh, because it really does feel as though you're behind the wheel of a car. Jim has even fitted fans that blow air into your face for the added sensation of hurtling along at more than 150mph.
We don't need to say anything to Jim when we finally step away from the simulator – he knows that people are always hugely impressed.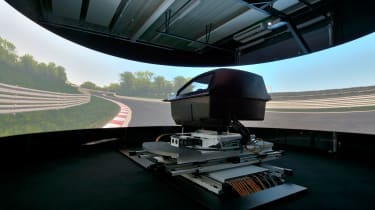 Full motion Delta Series simulator
In 2015 we took to the driver's seat of the amazing Delta series simulator... 
Simulators were once the realm of the aviation industry, and it's only over the past 45 years that driving has muscled in on the territory. That's meant manufacturers have often been left with the task of adapting an aircraft simulator to perform like a car, and generate the right movement to create the feeling of driving on a road, rather than flying through the sky. 
So what would a simulator look like if you designed it specifically for the car industry? It's a question that struck Kia Cammaerts and Bob Stevens in 2009 and led to the creation of Ansible Motion. Six years on, and Auto Express was given exclusive access to the end result: the full motion Delta Series simulator.
It's been designed and developed solely at the Hethel Engineering Centre in Norwich, and various versions are now installed in car plants in Canada, Germany, the US and Japan. 
So why are these simulators so important? Kia, a former employee at McLaren, Maserati and Team Lotus, explains: "Simulation absolutely dominates the design process, but driving simulators were very disappointing for vehicle dynamics and from the point of view of informing the development process about realistic human reaction to vehicle behaviour."
Most simulators are based on the six-legged hexapod set-up – born out of the aviation world – and therefore operate off the ground. Clearly, this isn't ideal for driving, but there's a bigger issue. Once a hexapod moves to its full forward position, you can't turn it, so movements are jerky and inaccurate.
"They don't move quickly enough and induce nausea. If the motion you give makes drivers uncomfortable then the feedback is poor quality," says Kia. "Hexapods are good for entertainment experiences as they make you feel like you're in a car, but not in any particular car. The purpose of a car simulator is to know if you're in a particular sports car or SUV. Otherwise it's not very useful."
Knowing what car you're in is vital for the use of simulators in the areas of suspension, aerodynamics and performance. How does a car handle at speed, what's the ride like over bumpy surfaces and what's the torque steer like? Get these wrong and you have an unwieldy car drivers aren't going to enjoy and that won't sell. Sure, clever software programmers are able to create simulations that are run purely numerically, but what happens when you introduce the most complex and unpredictable computer on the planet: the human brain?
"The problem comes when human response to a vehicle matters," says Kia. "How is the driver reacting to systems you are developing, like ABS and steering stability controls? The only way to find out is to put a driver in that car or a simulated model." This simulation method, known as "driver in the loop", is vital to car development, and while the tech is expensive, the alternatives are pricier.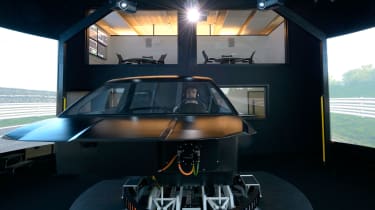 Building prototype test cars is one option, but feedback can be inconsistent if build processes vary each time. The other solution is to create a computer programme – known as "software in the loop" – which acts as a human, but that's not perfect. "It's much more convenient to have a human driving a software model. It helps the design process and enables manufacturers to get the product to the market quicker and be more confident in the end result," says Kia.
Explaining the tech 
The Ansible Motion simulator shuns the regular hexapod layout in favour of a stratiform – or layered – set-up that allows forward, side-to-side and rotational movement at any moment. It's fully electronic and uses no hydraulics, with six main axes. Operators also have full control over the driving environment, including weather, tyre degradation, track layout and road surface. Each simulator is built to customer order, depending on demand, with the top-spec Delta Series costing up to £2million. 
So how does it actually work? It's complicated stuff and the design for the first prototype took six months before a further six months were spent building it. The motion platform taps into the human vestibular – the sensory system in the ear that contributes to our feeling of balance. 
It creates 'queues' that the brain recognises as movement. So for a 100m braking zone, you don't need a 100m long simulator, just the movement in the simulator to create the feeling that the brain can then interpret. Because movements are much more minor than in traditional simulators, it stops the feeling of nausea becoming an issue. 
What's the Delta Series driving simulator like to 'drive'?
With all the technology powering the simulator, as we clamber into the cockpit we're expecting great things. The cabin itself has been designed to resemble a mid-sized European saloon, but the carbon-fibre tub can be interchanged with whatever cockpit design is relevant.
We settled in and put the headphones and microphone on so the control room could contact us. Then the lights were dimmed and a track appeared on the wraparound screen.
First up was a proving ground to give us the feel of steering and acceleration before we moved on to a practice course, weaving between cones to sense the back end sliding around. Finally, the screen changed to a test track where we could put the car through its paces.
Many of us have played video games with a steering wheel set-up, but not surprisingly, this was totally different. There was a real sense of the car tilting as we changed direction quickly. 
What we found even better – bizarre even – is that we forgot we were sitting in a pod. There was a real sense we had wheels attached as we felt them slip and slide under braking and acceleration and as the car washed out with understeer. Like most simulators, it's hard to create that sense of speed, so we had to check the speedo to make sure we didn't hurtle towards a hairpin too fast. 
Overall, it was engaging and accurate – and with so many options of what can be tested it's little wonder manufacturers find the Delta Series so invaluable. Plus, it didn't make me feel sick.
Check out our round-up of the best driving games on the market right now...