Could you live with LPG? We find out
Liquefied petroleum gas has fallen from favour, but at 63p per litre, it sounds tempting. We tried the forgotten fuel out on our commute
With tighter emissions legislation on the horizon, growing concerns about air quality and rising petrol and diesel prices, it's almost a certainty that traditional fuels aren't long for this world. At present, the Government is keener than ever to give drivers a leg-up on to the electric vehicle ladder, but what other alternatives are out there?
• Most economical cars on sale now
How about LPG? Don't worry, you haven't picked up a 1995 copy of Auto Express. Liquefied petroleum gas has been available on forecourts for decades, and has actually been used in combustion engines since the forties. It's fallen out of favour with the majority of Britain's motorists in recent years. But Autogas, the UK's leading supplier of LPG, is determined to convince us the best solutions aren't always the newest. 
To find out if LPG is a viable option in 2015, we got our hands on a gas-powered Ford Focus 1.6 EcoBoost for a week. I ran it on my 120-mile commute into Auto Express's central London office, mixing fast A-roads and motorways with slow-moving urban traffic – the sort of long distance daily driving LPG is claimed to help you save money on. 
• "It's easier, cheaper and less stressful to own an LPG car than a pure EV"
So would running on gas make a noticeable difference to performance and economy? And would using the limited infrastructure become a chore?
Autogas: where to fill up and how much? 
Currently, fitting an Autogas system to a four-cylinder petrol car, like this Focus, costs around £1,500. In theory, you should recoup that in around three years, with LPG averaging around 61p per litre, compared to 116ppl for unleaded. We were looking forward to our first fill-up to see the savings, but expected to come across some issues.
• Drivers back LPG, but industry calls for help
Autogas is honest about the decline of LPG in the UK, with a share of less than 0.5 per cent of the 35 million registered vehicles. I also knew my local Sainsbury's forecourt in Newbury, Berks, didn't stock LPG, but a quick check online revealed there's actually around 1,400 LPG filling stations in the UK. 
That's a significant proportion of the 8,455 total garages, and far from the diminished numbers we'd thought. I popped down to nearby Chieveley services where LPG costs half the price of petrol, at 61.9ppl to 124ppl. Although locking in the nozzle is a bit fiddly at first, it's a straightforward process once you get over the fear of releasing flammable gas.
How was our LPG Ford Focus to drive?
As expected, the livery attracted plenty of attention, but you'd be hard pushed to notice it was running on gas from behind the wheel. The 180bhp 1.6-litre turbo was as punchy and flexible as ever, with only a slight hesitation in throttle response from cold. Plus, refinement didn't diminish much; there was just a minor judder as the stop/start system activated when running on LPG. 
Practicality doesn't suffer as much as it used to, either; the LPG system runs alongside the standard petrol set-up with drivers able to switch between the two, and aftermarket conversions used to involve big LPG tanks being fitted in the boot. Yet now Autogas simply fits cars with a small tank in the spare wheel well. This meant we had to make do with a puncture repair kit and some foam instead of a full-size spare, but that's not unusual these days.
Partnership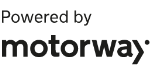 Need to sell your car?
Find your best offer from over 5,000+ dealers. It's that easy.
We'd expected our economy to drop by 20 per cent when using LPG, but during our week's test we managed 32.4mpg on gas and 35.8mpg on unleaded. What was a surprise is that the system uses unleaded as part of the combustion process, especially during cold running. We found you'd get through just under a fifth of a tank of unleaded (11 litres) for each 51-litre tank of LPG. 
Do the figures add up?
Autogas claims a Focus driver covering 10,000 miles in a year would save £434 by switching to LPG. But using the current average of national prices for the two fuels, we calculated the saving to be just under £300 a year. That's not to be sniffed at, but it does mean it would take around five years to recoup the initial conversion outlay. High-mileage users will save significantly more, but don't let low forecourt prices seduce you if you don't do the distance.
Of course, for now at least, LPG is a by-product of the petrol refining process, meaning it isn't a truly green answer. But Autogas' development manager Paul Oxford told us the company is "moving away" from relying on fossil fuels and towards alternative green methods, such as natural gas. 
From next year, parent company Calor will have access to Europe's first 'bio-propane' – a gas left over from the production of biodiesel. But there's one big benefit for LPG buyers. A study by King's College in London found NO2, or nitrogen dioxide, may be responsible for up to 60,000 early deaths a year in the UK, and has prompted the push for tighter regulations on diesels, both old and new. 
According to Autogas, its LPG conversion kit allows a conventional combustion engine to produce 80 per cent less NO2 than diesel, and several times less than unleaded. Lower CO2 emissions are also a bonus, with a 15 per cent reduction claimed.
Elsewhere in Europe, LPG is already a popular solution to rising fuel prices and environmental concerns. 'Green incentives' covering the cost of conversion have hugely increased the number of gas-powered vehicles in Italy and Poland – by 75 per cent in Italy between 2007 and 2011. Up until 2005, the UK offered similar grants, but the Government dropped it and got behind electric vehicles and hybrids instead.
Who is LPG suitable for? 
LPG still makes the most financial sense in the UK for private owners who are determined to keep their gas guzzlers, and fleet buyers doing stratospheric mileage. Certainly for companies running multiple vehicles, the saving would be significant. And from our week in the Focus, it's something many fleets could realistically consider.
But Autogas' Paul Oxford feels public attitudes won't change until the Government's does. He welcomes the Treasury's plan to ensure the price of LPG stays low until 2023, but feels it's at odds with the promotion of electric vehicles as the only alternative. "The perception from fleet buyers is based on the rhetoric coming from Parliament and Boris Johnson, and that is that electric vehicles have all the answers," he said.
With the current financial incentive for EVs about to end, perhaps there is a case for it to be applied to LPG cars again. Certainly, if reducing NO2 emissions is a priority, this could be a way of helping achieve that.
Would you convert your car to LPG? Let us know in the comments below...