"We'd like to see cars designed by designers, not accountants"
Conservatism seems to be the name of the car design game lately, says Steve Fowler - but we want to see bolder designs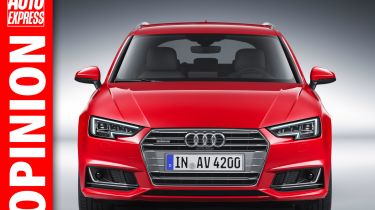 We've recently seen the very first pictures of the new Audi A4 (above). No, really – we have. It'll be much better to drive than the old model, much more efficient and have more tech on board.
It's just that it doesn't look a whole lot different to the last one. Take a look at it next to an Audi A3 Saloon and it'll be even harder to tell them apart. 
The similarity of one Audi model to the next has been something of a running joke for years. Not that it has done anything to dent the cars' appeal – Audi's sales continue to go up and up.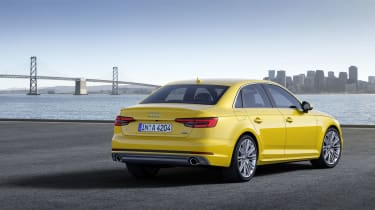 But I reckon things need to change at Audi, especially with new rivals on the scene like the stunning Alfa Giulia. And change they will...
I was treated to a preview of the new Audi A4 – along with other 2015 Audis – at the end of last year in the company of new Audi designer Marc Lichte. He's a talented chap who played the political game when talking about the new models, but the glint in his eye when he spoke about his plans for Audi design spoke volumes for his thoughts about the cars signed off long before he arrived.
• Opinion: "Think long and hard about bargain-basement tyres"
Lichte was responsible for the stunning Audi Prologue concepts we've seen this year, which prove that Audis can still look like Audis but can really move the design game on. That gives me plenty of hope that Audi's future will be much more design-led than its recent past.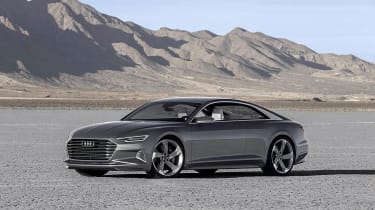 Sadly, though, Audi's lack of adventure seems to be catching – conservatism seems to be the name of the game. Fiat's 'new' 500 is a mildly facelifted version of the current model – and that one's been around for eight years already. 
The message is clear: don't mess with a successful formula – there's too much to lose. You can understand the decision, but as fans we'd like to see bolder designs, please.
Do you think cars are looking too similar these days? Let us know in the comments...