Hot Rod Hayride: rise of the rodders
The Hot Rod Hayride is a celebration of fifties music and cars that has helped to spark big interest in the hot rod scene
Elbows flailing, skinny vintage cross-plies kicking up gravel and flathead V8s bellowing, the hot-rodders tear up the dirt oval as cool cats in vintage denim and bowling shirts hang over the barriers to watch the action. Rockabilly rhythms from a tinny PA system fill the air between races.
Welcome back to the fifties, and the annual Hot Rod Hayride. It's a spectacular homage to the roots of modified car culture and early rock and roll. Held at Bisley Camp, where colonial-style clapboard buildings provide a backdrop that's more small-town America than suburban Surrey, the festival is named after the famous Louisiana Hayride rockabilly music show.
It's organised by Jerry Chatabox, a British rockabilly DJ so dedicated to the 'rockin' scene' that his daily driver is a 1941 De Soto coupé.
• Best cars at the 2015 Goodwood Festival of Speed
The Hayride is in its 11th year, and attracts hot-rodders and rockabilly fans from around the world. "Ten years ago the hot rod scene was mostly highly modified show cars and only a few of us were into traditional styles. Some thought 'the turn-ups brigade' was a bit of a joke, but that's all changed and we're recognised as a significant force in the hot-rodding world," says Jerry.
"We're not a shiny car show where you park up and polish your car. The Hayride is like a moving art show, and when you're standing in the middle of it with the big V8s burbling past, you feel part of it, too."
Kelvin Helsdown's 1923 Model T roadster is a fine example of the period-style hot rodding the Hayride celebrates. It's a detailed recreation of a stripped-down 'jalopy' that a cash-strapped US speed freak might have built in the post- war years. Sections of bodywork are removed for lightness leaving only the passenger tub, and the car has been lowered with a 'suicide' front suspension. (So-called as the beam axle is moved from under the chassis rails and hung off the front. If anything breaks there's nothing to stop the chassis digging into the ground and flipping the car.)
"I won the car on eBay, and imported it unseen from Long Beach," says Kelvin. "It only cost $5,000, but I've been right through it since – suspension, electrics, everything. I've put £25,000 just into the engine."
• Things to do for car fans: UK family days out for summer 2015
With an exposed big block V8 and sporting missile-shaped exhaust pipes, corroded panels and a ramshackle interior, at first glance Martin MacLaughlin's Model A hot rod seems worthy of its name – Unloved. But Martin has poured thousands of hours and plenty of hard cash into his 'rat rod', which is an evolution of the traditional hot rod style.
Paint and primer are replaced by stripped and artfully corroded body panels, but the engineering and mechanicals have to be spot-on. "It was found in a barn in the US and hadn't been driven since 1948," he says. The car is a 1930 Model A and replacing the trunk lid with a pick-up bed was a popular cheat during WWII, as you could get extra fuel when gasoline was rationed to cut miles driven and conserve US rubber stocks. Saving rubber (or 'gas') wasn't at the forefront of Martin's mind when he swapped a stroked 7.4-litre V8 into the engine bay. "It's got 460hp," he grins.
Partnership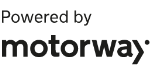 Need to sell your car?
Find your best offer from over 5,000+ dealers. It's that easy.
Ollie Rudman is at the Hayride with girlfriend Ellie Parsons. His rat-look hot rod Ruby Bootneck is a fibreglass-bodied V8 Model T. "Maybe it's worth £10k, but I'd never sell it." he tells us. The car becomes priceless when you pour so much work into it." The low-slung machine has 310hp and Ollie drove the 130 miles from Kent at 8mpg.
Nigel Gibbs, chairman of the British Hot Rod Association, says cost is part of the reason it's hard for youngsters to get into the scene. "There's a bit more interest nowadays in four-cylinder cars," he explains, and to prove the point turned up in his Ford 100E-engined Model Y hot rod. It's 'hopped-up' with a period Aquaplane cylinder head and "50-60hp is plenty if your car weighs 400kg", he says.
Jerry reckons other factors are bringing youngsters into the scene, too. "Modern stars like Imelda May are making the fifties look popular. Plus, hot rodders are the ultimate recyclers – my De Soto is 70 years old and going strong. How many modern BMWs or Audis will be around in 70 years?"
Now read more about the cars of the 2015 Monterey auction.