The beautiful cars of the 2015 Monterey auction
RM Sotheby's Monterey car auction, held during Pebble Beach Concours d'Elegance, is set to wow the world with some stunning classics
From the 13-15 August 2015, some of the world's most beautiful, iconic and expensive cars will descend upon Monterey in California for one of the most prestigious car auctions on earth. 
• Most expensive cars ever sold at auction
Held during Monterey Car Week which runs in tandem with the Pebble Beach Concours d'Elegance, RM Sotheby's Monterey classic car auction regularly attracts the wealthiest collectors in the car world. The 2014 sale set a new collector car auction benchmark with $143million worth of cars changing hands. It's a record that's expected to be broken again by this year's sale. 
When you look at the incredible range of cars going under the hammer, it's not hard to understand why such mind-boggling sums are required to buy them. There are some true classics of the automotive world going under the hammer, as well as many exclusive newer models that are also sure to change hands for dizzying sale prices. 
• Frankfurt Motor Show 2015: full preview
Our saliva glands weren't up to supplying you with an exhaustive list of all the amazing cars in this year's Monterey sale, but we have picked 20 of our favourites which include most of the headline models expected to go for mega-money.
Some of our real stand-out cars include a gorgeous Ferrari 250 GT California Spider, the very first production Bugatti Veyron, a Porsche 356 Speedster and a Mercedes 300SL Alloy Gullwing. On top of that, nearly every Ferrari model imaginable (32 of them) is to be found in the Monterey sale catalogue and plenty of other classics ranging in date from 1906 to 2015. 
We've rounded up some of the most notable and interesting cars up for grabs in both the standard Monterey Sale and 'The Pinnacle Portfolio' – a sub set of the main sale which is held on the 13th August and presents some of the most iconic and rarest European super cars of all time. 
Click through the gallery to see more of the cars up for auction at what looks set to be one of the most jaw-dropping collections of cars ever assembled. 
Don't forget to tell us which one you'd buy, if you had a few million pounds going spare, in the comments section below… 
Cars up for auction at the Monterey 2015 Auction… 
1959 Ferrari 250 GT LWB California Spider by Scaglietti 
It's often the case with the world's most prestigious car auctions, that when there's a Ferrari 250 GT in the catalogue, it's the one worth keeping an eye on. These machines regularly sell for seven-figure sums – and it's all down to the their drop-dead gorgeous looks and desirability. 
This particular car has previously been up for auction at Villa d'Este in 2011 and made an appearance at the Pebble Beach Concours d'Elegance. 
2006 Bugatti Veyron 16.4 "001" 
The importance of the Bugatti Veyron cannot be denied. With its 8.0-litre W16, quad-turbocharged engine producing 1,000bhp and capable of reaching 253mph, the car instantly became a modern classic when it was shown to the world in 2005. 
The Veyron had numerous special and final edition versions in its production run, but the model up for grabs at Monterey is the very first production model with just 764 miles on the clock. It's therefore expected to garner plenty of attention from serious collectors. 
1956 Porsche 356 A Speedster 
The Porsche 356 A Speedster was produced from October 1955 to August 1957 and was a huge hit in the United States. Approximately 1,850 of the cars were built with the option of two engines:  60bhp or 75bhp versions of the same 1.6-litre powerplant. The Speedster was a stripped-out derivative of the more luxurious 356 Cabriolet, with a removable windscreen, bucket seats and very little else. 
1955 Mercedes-Benz 300 SL Alloy Gullwing 
The Mercedes 300 SL Gullwing is almost guaranteed to be featured at any exclusive car auction, such is the heritage and desirability surrounding it. The Alloy version was produced to appeal to those looking for a lighter version that they could take racing. Naturally, this made them much more expensive and, as a result, only 29 models were built. 
1967 Toyota 2000GT 
Described by some as the "Japanese E-Type", the 2000GT is arguably one of the most beautiful cars Toyota has ever created. It's the perfect riposte to those who think of Toyota as a very conservative brand in terms of styling. 
Partnership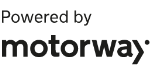 Need to sell your car?
Find your best offer from over 5,000+ dealers. It's that easy.
At the time it was built, the 2000GT was $1,000 more expensive than the E-Type and Porsche 911, and even more expensive than the Chevrolet Corvette. Its success was limited at first, but it became an icon and has since garnered a strong following and status as a true collectible. The example up for grabs at Monterey is an unrestored original with a great claim to fame – it's the first US delivery and production left-hand drive 2000GT. 
1967 Aston Martin DB6 Mk1 Shooting Brake by Radford 
This Radford-bodied Aston DB6 Shooting Brake is one of just four in existence. It's largely original and has been carefully looked after in its lifetime with the same family. 
It is believed this model came to existence when Aston Martin chairman David Brown put his hunting dog down on a table and told engineers he needed something for him to sit in. A DB5 with extended boot was built for him and was used by his family for many years. Such was its popularity amongst his friends, more were built by special order – resulting in this DB6 Shooting Brake.  
1964 Ferrari 250 LM by Scaglietti 
The Ferrari 250 LM is rarer than the 250 GTO – a car that regularly fetches tens of millions when it goes under the hammer. That would suggest that this car could be one to watch at the Monterey sale. 
It was shown at the 1964 Earls Court Motor Show, and is one of just 32 models in existence. To illustrate just how appealing this car could be to auction-goers, a similar model sold at Monterey in 2014 for $11,550,000! 
1960 Fiat 600 Jolly & 1958 Fiat 600 Multipla 
Possibly one of the most eye-catching lots at Monterey, the Fiat 600 Jolly and 600 Multipla may not be the most expensive – or the fastest – cars up for grabs, but they're most likely to put a smile on your face. 
Being sold as a matching pair, they've been fully restored with a distinct surfer theme that's well-suited to the Californian lifestyle. The 600 Multipla even has a matching surfboard on the roof! 
2015 McLaren P1 
At the other end of the scale to the cheery pair of Fiats is the McLaren P1. It's the newest car up for auction at Monterey and is McLaren's answer to the extreme Ferrari LaFerrari and Porsche 918. 
It's powered by a 903bhp 3.8-litre V8 engine and electric motor. If the P1 wasn't exclusive enough – this particular example has an astonishing $10,850 paint job! 
1906 Pungs-Finch Finch Limited Touring 
It is believed this car is a true one of a kind. Created by a Detroit engine manufacturer and his father-in-law, the Pungs-Finch Chitty Chitty Bang Bang-lookalike never took off and production never went further than this prototype. It's the oldest lot at Monterey 2015, and has been part of several collections and museums in its lifetime. 
2013 Aston Martin Centennial DB9 Spyder Concept by Zagato 
This DB9 Spyder concept car was built by Zagato in 2013 to celebrate 100 years of Aston Martin. It's based on a standard DB9 Volante and is the only model in existence. 
It was shown in 2013 at Aston's centenary celebrations at Kensington Gardens alongside a similar DBS coupe, and then returned to California and appeared at Pebble Beach. Since then it has only been used occasionally by its owner. 
1931 Bentley 4.5-litre Supercharged Two-Seater Sports in the style of Vanden Plas 
The world of classic Bentleys can be something of a minefield as this 1931 "Blower" Bentley neatly demonstrates. Originally bodied by Vanden Plas in four-passenger Tourer form and built as a supercharged model from new, this example has been all over the world under the ownership of several collectors. 
The current body is a copy of a lightweight fabric sports body built by Vanden Plas in 1929. The original Tourer body comes with the car in the sale, so you can pick and choose as you wish (at a hefty cost probably). 
1964 Chevrolet Corvette Stingray 
The Corvette Stingray is arguably one of the most iconic American cars of all time. Powered by a 365bhp V8 engine, this iconic Chevy always attracts plenty of interest at auction, particularly on home turf. 
The example at Monterey is one specced specially for Chevrolet General Manager at the time – "Bunkie" Knudsen and features numerous one-off design cues such as a tweaked front-end, custom paint job and special seats. 
The effort put into creating this model seems at odds with the amount it was used, though. Apparently it was only used for a few months before Knudsen replaced it with a new "toy".
1962 Ghia L6.4 Coupe 
While it's always nice to appreciate a classic Gullwing Merc, countless Ferraris or some iconic racecars, auctions like Monterey often throw up something individual and truly different. It's not necessarily the most expensive or the most exotic lot of the weekend, but this Ghia L6.4 Coupe is a unique model and one of just 26 cars built. 
It was astonishingly expensive at $13,500 in 1962 and cost even more to produce due to production taking place in Italy and the car being sold in the US. Buyers got a lot for their money with great attention to detail and what is thought by some to be one of the finest-finished cars in the world, as RM Sotheby's says.
1993 Jaguar XJ220 
Featuring in "The Pinnacle Portfolio" section of the Monterey sale is this Jaguar XJ220. One-time claimant to the fastest car in the world title, the XJ220 hit a top speed of 213mph in 1992, but this was comprehensively superseded by the McLaren F1 in 1993. 
The car was shown at the 1988 British Motor Show and some 1,500 deposits of £50,000 were taken for what was planned to be a V12-engined four-wheel drive hypercar. What was delivered was a turbocharged V6 XJ220 to fewer buyers than planned. 
The recession of the early nineties meant buyers couldn't afford the balance having paid the £50,000 deposit, not surprising when the price had increased by almost £200,000 by the time production started. It was something of a disappointment sales-wise, compared to the reception the car originally received, but that doesn't mean it's any less of a classic nowadays. 
2008 Lamborghini Reventon
The Lamborghini Reventon wowed the crowds at the 2007 Frankfurt Motor Show, and went into a very limited production of just 20 cars following that. Priced at just under £800,000 it paved the way for Lambo's current styling and was appealing to those who thought the Murcielago was a bit too tame. 
It certainly looks the part with lines that suggest it's escaped an air force base. That's not the only aero-influence, either. Inside, the dials look like something straight out of a jet fighter, complete with G-force meter. 
1971 Mercedes-Benz 280 SE 3.5 Cabriolet 
Big, luxurious Mercedes convertibles have long been the preserve of the rich and famous, as well as the odd head of state from time-to-time. This 280 SE drop-top was once rated among the finest cars in the world, and was one of the first models to feature Merc's more angular design language that was to define the brand in the 70s. 
The German manufacturer fitted this model with a V8 engine to appeal to the American market in the late 60s and it became one of the fastest and most expensive cars on the road at the time. 
1988 Porsche 959 'Komfort' 
The Porsche 959 debuted at the 1985 Frankfurt Motor Show and shook up the car world with its advanced technology and near-200mph top speed. It was the fastest production car in the world and came with a spec list that wouldn't look out of place on a supercar today. 
Adjustable suspension, an intelligent four-wheel drive system and tyre pressure sensors were all present and contributed to the appeal of the car to technology industry owners like Bill Gates and Paul Allen. 
1915 Rolls-Royce 40/50 HP Silver Ghost Limousine by Hamshaw 
This Rolls-Royce Silver Ghost Limousine was one of the last Silver Ghosts to be built before World War I and has spent most of its life in the hands of some of the wealthiest American families of the last century. 
It recently completed the month-long 2014 Silver Ghost Association tour of Tasmania and Australia which goes to show you don't need something modern to undertake an epic road trip! 
1974 Ferrari Dino 246 GTS 
One of a spectacular 32 Ferraris up for grabs at Monterey, this Ferrari Dino 246 GTS was delivered to the USA straight from the factory. The GTS was a targa-topped version of the hard-top GT, and is one of 1,274 cars produced. It was particularly popular in the USA and was named in honour of Enzo Ferrari's son, Alfredino. 
Which of these classic cars would you buy if you could afford it? Let us know in the comments!