Pebble Beach Concours D'Elegance 2014: 10 best cars
We pick our top 10 best cars from the 2014 Pebble Beach Concours D'Elegance
The finest classic cars in the world gathered together for the 64th annual Pebble Beach Concours D'Elegance in Carmel, California this weekend at the climax of the Monterey Car Week. Historic machines lined up on the famous 18th hole of the Pebble Beach Golf Links to compete for prizes in 27 categories ranging from early steam cars to postwar sports racing. In total 200 classics gathered at the event with cars coming from all over the world to compete.
• The Quail 2014: the best cars in pics
The extensive judging panel included Dr Ian Robertson, BMW member of the board of management, Jaguar's design chief Ian Callum and Sir Stirling Moss. Cars aren't just rated on their looks alone. They also have to prove themselves fully operational. So as part of the judging procedure engines are started, horns tested, lights checked and various features such as convertible roofs scrutinised to ensure they are fully operational.
• Concours D'Lemons 2014 in pictures
Following this rigorous securitisation of all the competitors on show, the judges named the overall winner of the 64th Annual Pebble Beach Concours D'Elegance to be the 1954 Ferrari 375 MM Scaglietti Coupe.
With classic cars of this quality, however, it's very much a matter of personal taste so here are our favourite 10 cars from the 2014 Pebble Beach Concours event.
Limited-run Ford GT '64 Prototype Heritage Edition unveiled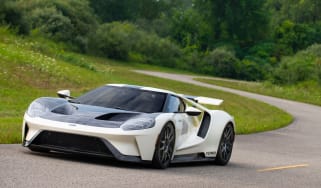 Limited-run Ford GT '64 Prototype Heritage Edition unveiled
Ford reveals a special edition GT supercar inspired by original GT40 prototype, as production nears close
New seven-seat Dacia Jogger priced from £14,995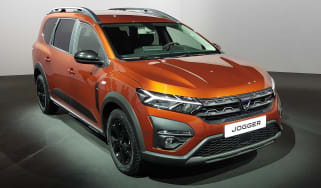 New seven-seat Dacia Jogger priced from £14,995
Pre-orders open for the new Dacia Jogger ahead of 2022 deliveries, and low prices make it Britain's cheapest seven-seater
New Hyundai i20 N Line 2022 review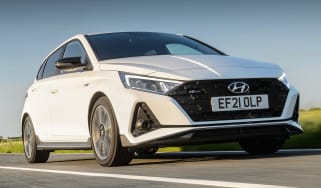 New Hyundai i20 N Line 2022 review
The new Hyundai i20 N Line hatch offers fun without the hot N car's compromises
Toyota to offer specialized electric car 'hubs' for bZ4X sales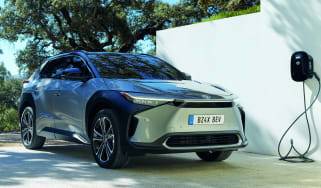 Toyota to offer specialized electric car 'hubs' for bZ4X sales
Dealers will deliver series of specialized EV retail points to sell Toyota's first bespoke EV, the bZ4X SUV