"The electric car is being stalled by a lack of charging network"
It's not range anxiety, but charging anxiety that's stopping electric cars really taking off, says Steve Fowler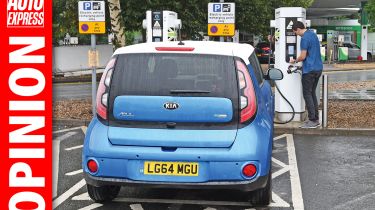 I want to own an electric car – I really do. And I suspect there are plenty more people who feel the same way: that instant torque delivery, the eerie silence, the efficiency and never having to visit those miserable money-grabbing blokes behind the counter of my local filling station! Yes, please.
So what's stopping me? It's not range anxiety any more – I think I can get my head around that, especially as I believe we're on the cusp of a battery power breakthrough. The Nissan Leaf will get a 30kWh battery boost at next month's Frankfurt Motor Show, which will take range from around 80 miles (if you're lucky) to closer to 150. And others will follow.
And as we've revealed already, Audi will also be revealing its e-tron quattro concept at Frankfurt – a sensational-looking all-electric SUV with a range of over 310 miles. We'll see it soon as an all-electric Q6, although its price will probably be quite some way north of the Leaf's.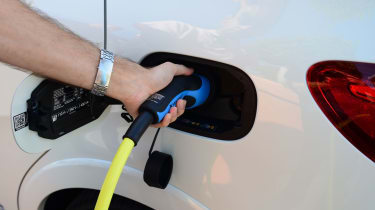 Tesla's gigafactory will also bring power pack prices down and range up – and that'll be mirrored around the world and across the car industry.
• UK plug-in car grant extended to February 2016
So that's great news – we'll be able to go further on every charge. But what's stopping me getting an EV is the snail's pace at which the charging infrastructure is improving. At some stage, somewhere, I will need to recharge. And I won't always be at home.
Politicians have spent years crowing about how much is going to be invested in charging points around the country, but I haven't noticed a massive crop sprouting up – just the odd one or two.
And from our experience with our electric Kia Soul, as more and more EVs get bought – up 211 per cent so far this year – finding a free (or working) charging point is becoming more and more of a challenge.