Top score for Volvo XC90 in latest crash tests
Only two of nine new cars tested by Euro NCAP missed out on a 5-star rating, with the XC90 scoring 100% for safety tech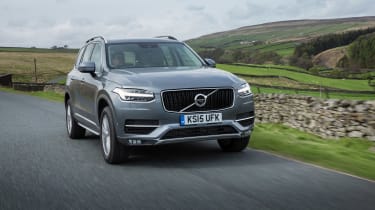 Car manufacturers have clearly stepped up their game to meet Euro NCAP's tougher crash tests for 2015. Of the nine new models tested, seven received the full 5-star rating.
Topping the class was our car of the year for 2015, the Volvo XC90. The Swedish manufacturer has continued its long tradition of building safe vehicles - the XC90's 97% adult occupant and 87% child occupant scores show this, with an impeccable 100% in the safety assist category adding another reassuring layer of protection.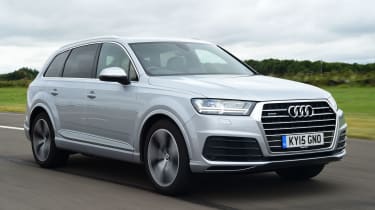 Also highly rated was the brand new Audi Q7, which had a very strong showing with 94% adult occupant and 88% child occupant scores. Only its lower scores in the pedestrian and safety assist categories let it down.
But if you feel that you need a high-riding SUV to keep your family safe, fear not, as traditional family cars and MPVs fare well too. The facelifted Toyota Avensis, VW Touran, Ford Galaxy and Ford S-MAX received good scores in all categories and 5-star overall ratings. The child occupant categories easily matched up to the larger cars.
Renault will doubtless be delighted by its new Kadjar crossover receiving a 5-star rating. It even managed to better the scores of its main rival, the Nissan Qashqai, with which it shares a platform.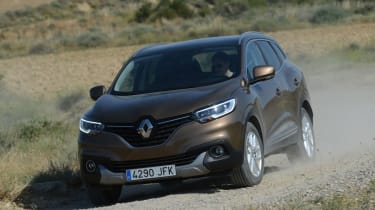 The Mazda CX-3 just missed out on a 5-star rating. Protection of all occupants was up to par with most of the other cars tested, with 85% in the adult occupant category and 79% in the child occupant category. A score of 84% in the pedestrian category is also a very strong showing. Unfortunately the CX-3's lack of standard safety equipment let it down, as the Euro NCAP judges felt the optional autonomous emergency braking would not be fitted to enough cars to qualify for judgement.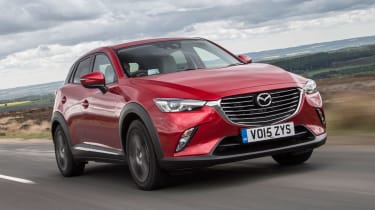 The other car to miss out on five stars was the new Mitsubishi L200 pick-up - arguably not a car at all, but despite good scores in most categories it was lacking in safety assist - just like the Mazda.
Still, even a 4-star rating is an excellent achievement with the new, tougher Euro NCAP tests, and these crash tests show that safety is more of a priority than ever among manufacturers.
Is safety one of your main considerations when buying a car? Let us know in the comments below...