Mitsubishi L200 pick-up review
The Mitsubishi L200 pick-up truck offers good value and a wide range of ability
The Mitsubishi L200 is one of our favourite pick-up trucks for sale today. Introduced in 2019, the Series 6 version of this versatile pick-up truck is a heavily revised version of the previous-generation model. The L200, which is called the Mitsubishi Triton in some markets, has a number of tough rivals in the pick-up truck sector, including the Toyota Hilux, Nissan Navara and Volkswagen Amarok, as well as the market leader for sales - and our class favourite - the Ford Ranger. The Isuzu D-Max and SsangYong Musso are also worth considering.
Prices for the Mitsubishi L200 start from around £22,000, which gets you a work-focused Club Cab model. For the genuine pick-up-as-SUV experience, you need to spend about £8,000 extra for a Double Cab in Barbarian spec - this is the trim level where the L200 transforms from workhorse to day-to-day vehicle. Of course, these prices exclude VAT at 20%, because the L200, just like pick-up truck rivals with a one-tonne payload capability, is classed as a commercial vehicle. This classification is the reason for their existence, too, because it means they qualify for substantial tax breaks when compared to similarly specced and priced SUVs if they're also used as private vehicles.
• Best pick-up trucks to buy now
The L200 range comprises 4Life, Trojan, Warrior, Barbarian and Barbarian X models. The 4Life is the utilitarian model, so it's the only one that also comes in Club Cab and Double Cab body styles, while the rest of the range is offered only as a four-door Double Cab. Also available is the limited edition L200 Challenger which is a value-focused, high-spec model based on the Series 5 L200, and sits between the Warrior and Barbarian versions.
Standard kit is pretty impressive for these Double Cab models, with all versions from Warrior and above getting seven airbags, traction control and Trailer Stability Assist, LED lights, air-conditioning, alloy wheels, privacy glass, a DAB radio, a leather steering wheel and lane departure warning and Mitsubishi's Super Select 4WD system.
Further up the range you get keyless entry, leather seats with front seat heaters, auto lights and wipers, a rear camera and dual-zone climate control. 
Of course, as it's primarily a work vehicle, the L200's MPG and parts costs will need to be considered. Under WLTP rules the L200 claims up to 32.8mpg for manual versions, with automatic trucks dipping to 29.1mpg. In reality, users can expect around 30mpg economy in everyday driving, while a 75-litre fuel tank means you can expect a range of around 500 miles between fills. With the Series 6 version of the truck, a massive AdBlue tank has been fitted to reduce tailpipe emissions, and Mitsubishi says that it'll need topping up around every 12,000 miles. The L200 is covered by Mitsubishi's 5-year warranty, and while this only covers the truck for 62,500 miles, that matches the L200's 12,500-mile service intervals.
There's one engine available in the L200, a 2.3-litre four-cylinder diesel developing 148bhp. Both manual and automatic transmissions are six-speed. The engine itself isn't as powerful as most rivals, but the 400Nm torque is readily available, and it's smooth when compared to some rival models. The limited edition Challenger model features the previous 2.4-litre diesel unit with 178bhp and 430Nm of torque.
Partnership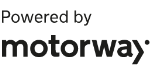 Need to sell your car?
Find your best offer from over 5,000+ dealers. It's that easy.
Like all pick-up trucks, the L200 can carry a payload over 1 tonne (it needs this to qualify for the tax breaks offered on pick-ups for business users) and there's a maximum towing weight of 3,500kg - but only with a three-axle trailer. With one or two axles hitched up, Mitsubishi claims a three tonne maximum.
MPG, CO2 and Running Costs
The Mitsubishi L200 gets an advanced common-rail turbo diesel engine with MIVEC variable valve-timing, an aluminium cylinder block and lots of other weight-saving design features. It's a remarkably high-tech unit to find in a pick-up truck and it delivers solid, it not spectacular fuel economy. 
Under WLTP testing, the L200 4Life versions come with claimed fuel economy of 32.8mpg. Go for the auto and the combined cycle performance drops off to 29.1mpg, which is about on-par with rivals such as the Nissan Navara. In real world testing we've mustered 31.4mpg out of the engine. The CO2 emissions range from 198g/km in the 4Life to 206g/km in the auto models. 
A 75-litre fuel tank isn't quite as big as you'll find in a VW Amarok or Ford Ranger (both have 80-litre tanks), but the L200's fuel economy means trips between the pumps should be lengthy. 
The L200 is built to be tough and to deliver minimum repair and maintenance costs. To underline its faith in its product, Mitsubishi offers a 5-year/62,000-mile warranty with 12 years of anti-corrosion cover. Service intervals however are set at a rather frequent 12,500 miles or 12 months, whichever comes soonest.
Mitsubishi's £750 three-year service deal isn't as good value as the four-year plan Volkswagen offers on the Amarok, while the L200's 12,500-mile intervals are more frequent than the Ford Ranger manages, which can cover 20,000 miles in between maintenance. However, at £850 for three years' routine servicing, Ford's maintenance deal is pricier.
Load Space and Practicality
The overall dimensions of the L200 are a little more compact than many of its key rivals, particularly in terms of width, and the Series 6 shrinks a little over the Series 5. However, it's one of the most practical pick-ups out there.
The double-cab truck measures in at 5,225mm long and 1,815mm wide, making it 134mm narrower than a Volkswagen Amarok and 45mm narrower than an Isuzu D-Max. Despite this, it doesn't really give anything away in terms of capacity. The Toyota Hilux is a little more practical, however.  
The open load bay on the back of the popular double-cab L200 is 1,470mm square with a depth of 475mm. There are six load lashing points and grooves cut into the load bed so it can be divided up to separate cargo. A step is cut into the rear bumper on higher spec models and a new tailgate mechanism is designed to prevent the gate falling down when unlocked, a hazard common on other pick-up models. Barbarian derivatives also get a soft-opening tailgate with a gas strut that eases the door down rather than clanging open. 
The maximum payload capacity is 1,080kg for the 4Life club cab, 1,045kg for manual double-cab models and up to 1,075kg with automatic versions. Most importantly, it's over the magic 1,000kg barrier that qualifies pick-ups for lower commercial vehicle company car tax rates. Owners needing to shift more stuff can attach a braked trailer of up to 3,500g in weight, but only with a three-axle trailer. Unbraked towing capacity stands at a commendable 750kg.
Mitsubishi offers a variety of load bed covers to suit most needs. There are hinged hard covers that open up on gas struts, and the ubiquitous roll-top cover, while both can be specced to fit trucks with or without roll hoops. Truck tops can create a vast load area, although they do tend to make it harder to see out of the back - so it's handy that most L200s come with a reversing camera as standard.
While Mitsubishi has tried to inject SUV appeal into the latest L200 it's still built to be tough first and foremost. The Series 5 earned a four-star Euro NCAP safety rating in 2015, and since the Series 6 shares so much with that model, it means the L200 offers at least as much occupant protection in a crash as its rivals. The latest version hasn't been through Euro NCAP testing, but the level of standard safety and assistance features has been boosted with the arrival of automatic emergency braking.
The level of safety equipment provided as standard across the rest of the range is adequate for the pick-up class, with the L200 offering many advanced active safety features that we're used to seeing on passenger cars, but haven't quite made it to the world of the pick-up before.
The stability and traction control system can brake individual wheels to correct understeer and oversteer while diverting power to the wheels with most grip. There are seven airbags, an adjustable speed limiter and Trailer Stability Assist is included as standard too, an extension to the stability control system that adjusts its responses if a trailer is attached. Lane-departure warning is standard on Warrior trim upwards (although this defaults to on every time you start the truck, and is a little over sensitive to road markings, so the beeps can become an annoyance), and hill descent control is fitted on Barbarian trucks by default. Opt for a Barbarian X L200, and the 'Safety Pack' is equipped as standard. This features blind spot warning, rear cross traffic alert, automatic high beam, corner sensor and a 360-degree camera.
The Series 6 L200 moves towards a 2.3-litre four-cylinder diesel engine using AdBlue, but the basics of how it feels to drive remain very much as they were. That means acceptable levels of refinement and fuel economy considering the purpose and weight of the truck, but buyers will now need to keep an eye on the level of AdBlue - the new engine uses it to reduce tailpipe emissions. Power stands at 148bhp with 400Nm torque, enabling 0-62mph in 12.4 seconds and a top speed of 108mph.
Base models get the Easy Select part-time 4x4 set-up that can be engaged manually when required and features a locking rear differential. Higher spec L200s from Warrior above get the Super Select active 4x4 system from the Shogun SUV. It can be set in rear-wheel-drive or four-wheel-drive modes for on road driving with the 4x4 mode automatically sending power to the wheels with most grip. It maintains a rear-biased 60:40 torque split under normal driving to help reduce understeer on the road. There are then two further off-road modes with the centre differential locked and either high or low range gearing for the really rough stuff.
The L200 has real off-road ability built in, but it's the on-road performance that's going to be more relevant to most buyers. Compared to the other options in the pick-up sector, the Mitsubishi is competent enough on the tarmac with the latest version putting up a valiant fight against the bouncy ride and sloppy handling that tend to afflict models in this market. However, trucks such as the VW Amarok and Ford Ranger remain a better on-road proposition.
The L200 can still be upset buy bumpy surfaces and big craters send shudders through the cabin, but on good roads the ride is comfortable enough. Refinement is also strong, the engine rumbles on start-up, but this subsides as it warms up. There's still a loud growl under throttle but it suits the L200's character, you wouldn't really want your pick-up truck whispering away like a luxury saloon. At 70mph on the motorway, the engine is sitting at around 1,500rpm and the engine is barely audible, although there is a fair bit of road noise.
The steering has been given a useful bit of weight, but it is a slow rack and requires plenty of lock and armwork. The gear change on the 6-speed manual version isn't all too convincing, but the new six-speed paddle shift automatic that's also offered works well and suits the relaxed driving style that's best adopted in the L200. The paddles are nice and big behind the wheel too.
The cabin of the L200 is spacious and durable, but changes little in design compared to before. Some of the minor switchgear is dated and the plastics quality wouldn't stack-up well in passenger car company, but the materials are adequate for the pick-up market with some nice detailing thrown in. The neat Super Select 4x4 control dial sits behind the gear lever and there's a clear instrument cluster with a display showing you which drive mode you're in. A large touchscreen sits in the centre of the dash on higher spec models but it does look a bit too much like an after-market addition. It's dim, fuzzy and features unimpressive menus and navigation, but Apple CarPlay and Android Auto are supported. It's standard on Warrior cars up.
Passenger space is fine with plenty of headroom and space for a six-foot adult to sit comfortably behind a similarly sized driver, but the low-set seating does mean they have to bunch their knees up a bit. Storage space is limited to a bin between the front seats, some narrow door pockets and a glovebox that can take the manual but little else.
Move up the range, and higher-spec cars get different trim. In reality, the Warrior model is comfortable and well specced, while Barbarian trucks improve the ambience with heated leather seats and illuminated sills, mood lighting and puddle lamps. Tech improves by adding another two USB ports for rear passengers, while creature comforts in the Barbarian X step up to include a heated steering wheel and unique Barbarian 'six-pack' leather and Alcantara upholstery. It's all relatively plush.
Which Is Best
Cheapest
Name

Club Cab DI-D 150 4Life 4WD

Price

£25,704
Most Economical
Name

Club Cab DI-D 150 4Life 4WD

Price

£25,704
Fastest
Name

Club Cab DI-D 150 4Life 4WD

Price

£25,704