Mitsubishi L200 Barbarian review
Mitsubishi's new L200 mixes the usual pick-up ruggedness with car-like qualities to set a tough target for rivals
Find your Mitsubishi L200
Offers from our trusted partners on this car and its predecessors...
Or are you looking to sell your car?
Advertisement
Mitsubishi likes to think of itself as the UK market's pick-up kingpin and the new Mitsubishi L200 certainly sets new standards in the sector. The L200 manages to combine traditional macho pick-up qualities like toughness and capability with high levels of refinement, excellent economy and the handy knack of feeling smaller than than it actually is on the road. It also feels a generation ahead of rivals, primarily because it is. With a series of new pick-up models due in the coming months the battle is on and who knows, maybe a new golden age of the pick-up could be on the cards.
Forget your V8 muscle cars and widow-making supercar exotics, the most macho vehicle on the road has to be the pick-up truck. Whether it's transporting a builder and his array of power tools, heading out into the wilderness with a dirt bike in the load bay or taking a couple of pregnant ewes through a swollen river, the pick-up is the epitome of rugged, no-nonsense utility. It all means that any pick-up laying claim to being the best on the market has to be one seriously tough customer, and that's where the new Mitsubishi L200 comes in.
Mitsubishi has been selling the L200 in the UK for 33 years and it has high hopes for this new fifth generation model. It replaces the Series 4 L200 that was Mitsubishi's bestselling model in 2014 with nearly 6,500 units sold, and carries the torch once held by the Series 3 L200, famous in Mitsubishi circles as the model that shifted 12,000 units in 2003 at the height of the UK pick-up truck boom.
• Best pick-up trucks to buy now
That boom was fuelled by the favourable tax conditions of the day, which saw double-cab pick-ups classed as commercial vehicles. They allowed businesses to reclaim the VAT while company car users who were happy to drive one were also given big tax savings. At the time, Mitsubishi was the leading proponent of the high-spec, leather-lined 'lifestyle' trucks that exploited the loophole and although today's tax regime is rather less friendly towards the pick-up, the new L200 still takes its lead from its plush predecessors.  
The styling is probably more 'traditional pick-up' than the Series 4 with its unusually rounded lines but the new L200 retains it predecessor's distinctive 'J-Line' curve on its flanks where the cab meets the load bay. What it adds is a whole lot of chrome, and yet more is piled on as you ascend a trim level range that reads like Arnold Schwarzenegger's action movie back catalogue. The entry-level 4Life trim opens proceedings just under the £20,000 barrier but then there's the Titan, Warrior and top-spec Barbarian models for buyers to get their teeth into.
Every L200 model gets air-conditioning, Bi-xenon headlamps, a switchable 4x4 system and a class-leading array of safety kit including 7 airbags, traction control and Trailer Stability Assist. It's only when you get to the Titan models that things really begin to take off; this is a sub £21,000 truck with 17" alloys, privacy glass, DAB radio, lane departure warning and Mitsubishi's Super Select 4WD system. It feels like good value and a comparison with rivals like the Nissan Navara, Toyota Hilux and Volkswagen Amarok backs that up.
Partnership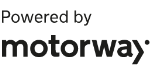 Need to sell your car?
Find your best offer from over 5,000+ dealers. It's that easy.
It's a similar story inside where the cabin is spacious and durable. Some of the minor switchgear is dated and the plastics quality wouldn't stack-up well in passenger car company, but the materials are adequate for the pick-up market with some nice detailing thrown in. The neat Super Select 4x4 control dial sits behind the gear lever and there's a large touchscreen in the centre of the dash in higher spec models.
Passenger space is fine with room for a six-foot adult to sit comfortably behind a similarly sized driver, but the low seat does mean they have to bunch their knees up a bit. The load area is 1,470mm square and can take a 1,050kg maximum payload but if that's not enough, you can tow a 3,100kg braked trailer to carry any extra.          
Power in all the new Mitsubishi L200s now comes from the same 178bhp 2.4-litre MIVEC diesel engine. It's a very modern unit for a pick-up with variable valve timing plus extensive use of aluminium and other lightweight materials. The weight savings help it achieve 42.8mpg on the combined cycle with 173g/km CO2 emissions - easily the best figure you'll get from a UK market double cab pick-up at the moment. Given the L200's recent history as a bit of a tax dodge, it's fitting that Mitsubishi sees this excellent economy as a way for customers to future-proof themselves against the CO2-based taxation system it predicts is coming to the UK light commercial vehicle market soon.
The engine is very nearly as good as it seems on paper too. By pick-up standards, performance is strong with a 0-62mph time of 10.4s and a smooth flow of power through the revs. Engine noise is prominent but the gruff roar when you prod the throttle fits the truck's character and it never becomes too harsh, even when you approach the limiter. At 70mph in 6th gear, the L200 is sitting a little over 1,500rpm and the engine is barely audible.
It's important to put the rest of the L200's driving experience in context of its pick-up rivals because anyone getting out of a family-sized SUV into the truck will find the whole L200 experience a somewhat agricultural. It's true that the ride can get a little bouncy over big undulations and sudden bumps send shudders through the cabin but the new Mitsubishi offers decent body control through the corners and actually rides very smoothly on good surfaces. The steering has a decent amount of weight and the 6-speed manual gearbox (a 5-speed paddle-shift auto is also offered) is good to use once you get past some initial notchy-ness. In general, the L200 feels compact and easy to punt about which is no mean feat for a vehicle measuring 5.29m in length.   
We even had the limited opportunity to test the L200 off-road where the Super Select 4x4 system lifted from the Shogun SUV puts its low range setting, torque-sensing Torsen differential and ASTC active stability control to good use. It made short work of obstacles severe enough that you probably wouldn't attempt them in your own truck. Super Select lets you switch from rear-wheel-drive to four-wheel-drive at speeds of up to 62mph with the 4x4 mode offering a 40:60 rear-biased torque split for extra stability and more accurate handling. Beyond that there are two low range, diff-locked options for serious off-roading.