"SUVs are, at last, living up to the name"
There are plenty who want a sports car but can't have one, so the more SUVs and crossovers the merrier, says Steve Fowler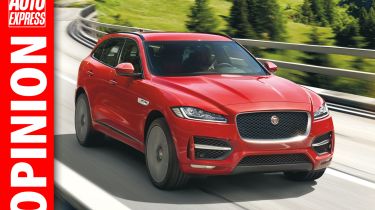 When the Sports Utility Vehicle was invented,  the use of the word sport referred more to the owner's lifestyle than the ability of the car. In spite of what some makers may have claimed, sticking a large engine in an SUV doesn't make it a sports car.
Thankfully, the Sports Utility Vehicle is coming of age – and living up to the name. The Jaguar F-Pace is proof of that. It has to be – the thought of Jaguar being anything other than a sporting car is unforgiveable. 
It may have taken an age for the company to finally reveal the images (perhaps that's what the F stands for), but it's been worth the wait. It's no wonder, as our exclusive story revealed this week, Jaguar is going to concentrate on SUVs rather than estate cars in the future.
• Jaguar F-Pace revealed: full details
We'll have to wait a while to find out if the F-Pace's drive lives up to its 'sports' billing, but JLR's head of engineering, Nick Rogers, has previous on that score.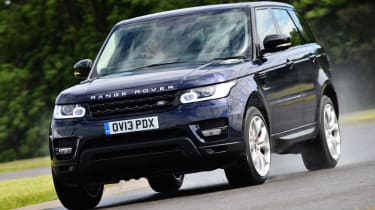 He's the man behind the Range Rover Sport. The Sport seems to defy physics by proving that high-sided SUVs can actually handle. We'd expect the F-Pace to be better still – no pressure there, Mr Rogers.
Aston Martin's CEO Andy Palmer is a bloke who knows a thing or two about SUVs – he has previous, too, as the man behind the genre-defining Nissan Qashqai and Nissan Juke in a previous life.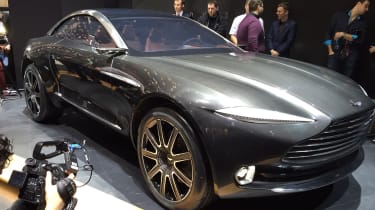 However, Palmer prefers to call them crossovers, as he does with the Aston DBX – the concept that wowed the crowds at the Geneva Motor Show this year and, as he has exclusively revealed to us, is the most important car in a revitalised Aston Martin's future. 
Palmer hasn't ruled out a family of Aston crossovers. The more the better – these are cars for sports car fans who, for whatever reason, can't live with a sports car. And there are loads of us!
Do you agree? Should there be more sports-oriented SUVs and crossovers? Join the debate in the comments!