Fixed speed cameras blamed for dangerous braking blackspots
New study shows drivers are slamming on the brakes to avoid tickets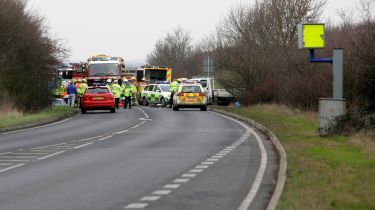 Dangerous braking "black spots" are being created by fixed speed cameras as motorists try to slow down and avoid a ticket, according to new research.
The study by driver data firm Wunelli found incidents of this hard braking were on average six times more likely to take place just before speed cameras – and up to 11 times as likely at some sites.
It said speed cameras are encouraging "poor driver behaviour" after analysing data over a billion miles to produce a top 10 of the worst areas near speed cameras in the UK.
Wunelli defined a "hard braking event" as a change in speed of 6.5mph or more over one second – enough to move a bag on the passenger seat into the footwell.
• Quarter of UK's speed cameras are switched off
It measured the number of these "events" within 50 metres of the camera, and compared it to the number between 50m and 100m away in residential areas with limits of 30mph, 40mph and 50mph.
Paul Stacy, Wunelli founding director, said: "I'm not in favour of speeding and not averse to speed cameras. But these findings really put into question the value of speed cameras as a road safety tool. Instead they appear to encourage poor driving behaviour. After hard braking, drivers often speed up again.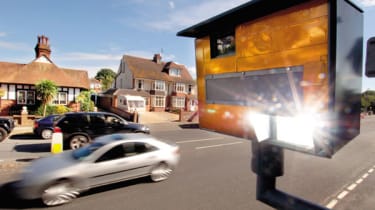 "Questions must be asked about the long term effectiveness of these cameras."
The Speed Cameras Don't Work report, seen by the Daily Mail, revealed the worst fixed camera is on the M4 near Boston Manor rail station, West London, with 57 hard braking events inside 50m – 11 times more than the norm. Second, also with an 11-fold increase, was a camera on Rochdale Road in Middleton, Greater Manchester, followed by one on the A4146 Leighton Buzzard Road in Hemel Hempstead, Herts, with an eightfold rise.
The highest number of single hard-braking events in the top 10 was found at the camera on the A40 Western Avenue, Ruislip, North West London. Here, drivers slammed on their brakes 261 times within 50m of the camera.
RAC Foundation director Steve Gooding said: "The starting point is that the law is the law. No one should have to slow down for a camera as they shouldn't be over the limit in the first place.
"But the limit should never come as  a surprise – motorists need time to slow down when limits change. The same is true for cameras. If they are genuinely being used to indicate a road safety 'black spot', they should be clearly visible."
Have you come across a dangerous braking spot near you? Let us know in the comments...