Car manufacturing in the UK hits a ten-year high
Figures released by the SMMT show the sale of nearly 1.6m British-built cars in 2015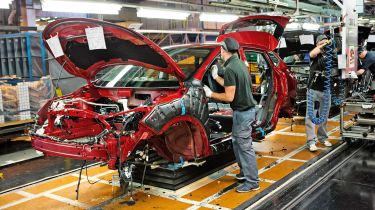 The country's carmakers are doing better than ever. Production of cars in the country has hit a record high of 1,587,677 units. That's the highest number since 2005 – and over 77% were for export, the Society of Motor Manufacturers and Traders (SMMT) reports.
Decrease in demand for British-built cars in China and Russia was easily offset by increased demand from Continental Europe and the US, which has now become the world's biggest buyer of British-built cars outside Europe.
Patriotism isn't dead, though – the home market demand for locally built cars was strong, rising by 8.1% to 359,796 units. That translates to one in every seven cars registered in the UK last year was made in Britain.
• Record year for new car sales
Predictions expect car manufacturing to continue this upward trend, eventually reaching the all-time heights of 1972, when 1.92 million cars were produced. Experts expect this to occur before 2020.
Some of the manufacturers who produce cars in Britain are Honda, Toyota and Nissan, who produce some of their biggest volume sellers in our country like the Nissan Qashqai and Honda Civic. There are plenty of other more characteristically 'British' manufacturers still producing cars here though, like MINI, Jaguar Land Rover, and Aston Martin.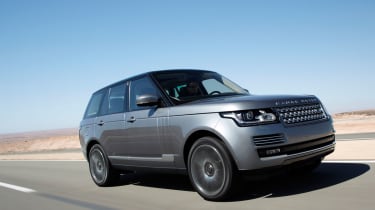 Of these, Jaguar Land Rover has had the best year, overtaking Nissan to become the UK's largest car manufacturer. This rise follows a period of £11 billion of investment from parent company Tata since 2009, which has helped production rise 9% this year. MINI hasn't done badly either, posting the biggest expansion of sales with a 12.4% increase.
• "It's been a great year for the car industry, so we're told..."
SMMT chief executive Mike Hawes said: "Despite export challenges in some key markets such as Russia and China, foreign demand for British-built cars has been strong, reaching record export levels in the past year. Achieving these hard fought for results is down to vital investment in the sector, world class engineering and a committed and skilled UK workforce – one of the most productive in the world."
The performance of the UK car industry isn't representative of manufacturing as a whole in the country, though. According to figures from the Office for National Statistics, the average manufacturing output has slowed in recent months.
Did you buy a British-built car last year? Let us know in the comments...