Personal leasing: is this the car rental revolution?
Not keen on buying a new car? We see why personal leasing could make sense for you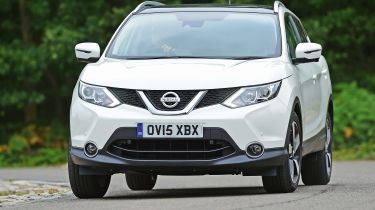 Welcome to the rental revolution. British car buyers are fast being won over to the latest and arguably the simplest financing there is: personal leasing. It's so popular, it's driving the UK car market to record highs.
Leasing is an extended version of a holiday rental: sign up, pay, then hand the car back after an agreed time. It's long been a hit with business fleets, but low interest rates and the pound's strength against the euro (most cars sold in the UK are made in the eurozone) have seen prices fall to the point where private buyers are taking an interest.
• Guide to personal contract hire and leasing
The growth is phenomenal. The British Vehicle Leasing and Rental Association (BVLRA) reports the number of personal leases rose 49 per cent in the 12 months to the end of September. That brought to 1.28 million the number of personal leased cars on UK roads. "If personal leases didn't exist, you wouldn't see registration figures go up and up," explained a spokesman for the BVLRA. So it's fuelling the growth of the UK car market, which rose six per cent last year to a record 2.63 million registrations.
Brokers vs dealerships
Yet manufacturers aren't offering the best deals; it's brokers that are doing the heavy lifting as dealers use these smaller outfits as an alternative way to shift cars. Comparison sites like www.contracthireandleasing.com will reveal unfamiliar names such as Gateway2Lease or Blue Chili. These companies are repackaging dealer offers, and it's the maker's banking arm – for example, VW Financial Services – putting up the finance. The BVLRA says the number of personal leasing brokers becoming members rose from 130 in 2013 to 219 last year.
Still, car companies are fighting back. Toyota is about to offer its own personal leasing package as an alternative to the dominant personal contract purchase (PCP), which unlike leasing, allows buyers to pay the remainder at the end of the finance period and own the car outright.
According to Toyota's Ewan Shepherd, the appeal of leasing is "the ease of purchase, the lack of desire to own and the flexibility". It also requires less money up front. "If you buy a medium-sized Toyota, the average deposit is around £3,500," adds Shepherd. "Some people haven't got that."
Premium brand focus
Premium models from the likes of Mercedes (a keen pusher of finance deals) make a good lease target because the better residuals bring the monthly price down, often to a point where it beats an equivalent non-premium car. The more the maker can sell it for second-hand, the less you have to pay.
Makers and dealers love leasing for the same reason they love PCPs: it brings the customer back to the showroom – and sooner than cash buyers.
Honda's UK boss, Philip Crossman, tells us the firm "averages four years between car changes" and pushes leasing to try to bring that down; VW is closer to two years. Makers can also incorporate discounts without it being seen as a sign of struggling sales.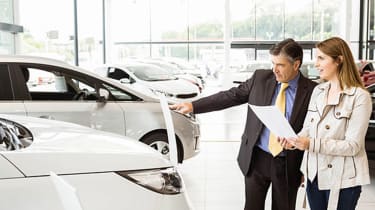 The many different brokers will tweak the variations to make the deal look better. So monthly payments will be lower, but you'll still pay over £2,000 initially. Or there'll be a low annual mileage limit – say, 5,000 miles (the norm is 10,000). Or they'll bank on you busting your allowance and charge more for excess mileage: VW's standard figure is 6p a mile, excluding VAT.
Partnership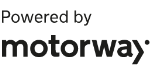 Need to sell your car?
Find your best offer from over 5,000+ dealers. It's that easy.
Worried about tying yourself in for (normally) two years? Some companies will even hook you up with someone who'll take over your lease, providing they meet the requirements of the finance company whose lease it's with – a nice credit rating, for example.
Many won't like not owning their car, but if you look at it as a depreciating asset, leasing makes sense.
Case study: I leased my new car
My lease was advertised on Twitter of all places: £179 a month including VAT for a new Skoda Superb 2.0-litre diesel estate.
The deal was over two years and 20,000 miles from Skoda dealer Simpsons in Preston, Lancs, and even the salesman was surprised by the price when I rang up. I didn't need much convincing. The Superb would make an excellent replacement for my increasingly tired 136,000-mile BMW 3 Series – just 20 minutes on the phone and the Skoda was ordered.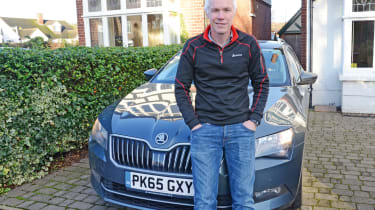 Two months later, the estate arrived and I was thrilled – although I've found running it less like owning a new car and more like living in a rented house. I'm even more careful with it than I would be if it was my own, and find I choose the shortest routes offered by the sat-nav because I know I'm going to exceed the mileage limit. However, the Skoda is infinitely better than any car I could have afforded to buy.
How to interpret a good deal
There are three main elements to focus on: up-front cost, monthly payment and mileage. The Skoda Superb in our deal is a good example. We're stumping up a monthly payment of £179 including VAT (because leasing was born in the world of business, the VAT element doesn't always show). The up-front payment of just over £1,600 meant the final figure over two years and 20,000 miles was £5,748, totalling £239 a month.
Do you lease your car, or are thinking of leasing? Let us know in the comments section below...