Amazing car world records
As the Bloodhound SSC team gears up to crack the world land speed record, we take a look at some astonishing car world records
It's been over 18 years since the supersonic Thrust SSC set the world land speed record of 763mph – and next year, the record's set to fall. The British-built Bloodhound SSC will take to South Africa's Hakskeen Pan in 2017 and initially try to top 800mph, before a second, earth-shattering attempt to crack the 1,000mph barrier.
The team is about to embark on a complete rebuild before a gruelling few months of testing to gear up for the main event. To whet speed freaks' appetites, we've rounded up some of the most extreme car world records – everything from epic drifts to six-mile skids. 
Fastest drift: 189.49mph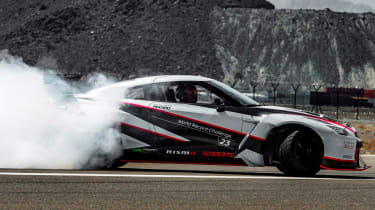 Tuned Nissans are often the drifters car of choice, so it might not be a surprise to hear that it was a Nissan GT-R which set the record for the world's fastest drift. Driven by Japanese drifting champion Masato Kawabata, the 1,380bhp GTR had enough grunt to drift at a staggering 189.49mph - blowing the previous 135.44mph record out of the window.
Longest continuous skid: six miles
Former world land speed record holder, Craig Breedlove of the US, inadvertently set the benchmark for the longest continuous set of skidmarks when he lost control of his jet-propelled world record-setting car, the Spirit of America, at the Bonneville salt flats in Utah on 15 October 1964. After slamming on the anchors, Breedlove left marks that measured nearly six miles long in his wake.
Fastest standing mile: 283.23mph
US-born Johnny Bohmer toppled the record for the fastest standing mile in a street car when he reached 283.23mph at the Kennedy Space Center in Florida on 16 October 2012. Bohmer's firm, Performance Power Racing, specialises in building ultra-high-performance cars, and tuned a 2006 Ford GT, subsequently known as the BADD GT, to 1,700bhp for the record attempt.
Tightest 360-degree spin: 2.25-metre gap
The most recent of our extreme driving records was set on 14 January this year when British stunt driver Alastair Moffatt clinched the title of tightest 360-degree spin at the Birmingham NEC in a Subaru BRZ. Moffatt went full circle in front of a live crowd between two rows of cars strategically parked to allow no more than 2.25 metres to spare, trouncing the previous record of 2.5 metres.
Fastest quarter mile by an electric car: 11.85 seconds
An original E30 BMW M3 from the eighties isn't normally what you'd think of as an electric car, but Croatian Mate Rimac fitted one with 440kW motor and went on to set an 11.85-second quarter mile record in Velika Gorica on 17 April 2012. The e-M3, which was built by Rimac's company of the same name, was travelling at 75.94mph when it crossed the line and can cover 0-62mph in 3.3 seconds. 
Fastest wheel change: 58.43 seconds
Four technicians from tyre specialist Reifen Umert set the record for the fastest wheel change on a road car at 58.43 seconds in Miltenberg and Wertheim, Germany, on 12 September 2015. The technicians used traditional, hand-held wheel braces to change all four wheels simultaneously on a Ford Focus – they also had to jack the car up during the attempt, which was conceived as a publicity stunt for the company.
Largest simultaneous car burnout: 103
A total of 103 cars got in sync to burn rubber at the 28th annual Street Machine Summernats in Canberra, Australia, on 1 January 2015, smashing the previous record of 68 vehicles set at the same event in 2013. Some of the custom and muscle cars involved featured special compound tyres that covered the crowd in coloured smoke.
Longest drift: 89.55 miles
The Toyota GT86 doesn't only hold the record for the fastest drift (see above); it also set the bar for the longest. Germany's Harald Müller spent an incredible 89.55 miles sideways in Samsun, Turkey, on 15 July 2014. Müller was at the wheel for nearly two-and-a-half hours pirouetting the coupe around a 235-metre course, during which time he racked up 612 laps – and that was his second attempt.
Most consecutive donuts: 280 donuts
UK racing and stunt driver Jamie Morrow performed 280 donuts non-stop at the Silverstone race circuit in Northamptonshire on 4 September 2011, behind the wheel of a Westfield Sport 1600. Morrow burned rubber and spun circles for more than 17 minutes in front of a 5,000-strong crowd at the Trax Ultimate Performance Car Event, eclipsing the previous record of 161 donuts set by fellow British stunt driver Terry Grant just months earlier in February 2011.
Tightest parallel parking manoeuvre: 7.5cm
Alastair Moffatt doesn't only hold the crown for the tightest 360-degree spin (see above). The Brit, who has a total of seven driving records, also set the bar for tightest parallel parking manoeuvre, at only 7.5cm bigger than the car he was driving. At the Birmingham NEC on 8 January 2015, Moffatt slid a Fiat 500C into the minuscule space to beat the record of 8cm set by Han Yue of China the previous year. Both drivers had previously held the record, and the gap has become ever tighter.
Heaviest vehicle pulled by hair by a female: 12,216kg (26,931.67lb)
Finally, we finish the newest record to be broken on this list...and probably the strangest. India's Asha Rani, known as the Iron Queen, broke the record for the heaviest vehicle pull by hair by a female on 18 March 2016 when pulling a London bus with 32 people on board, a total weight of 12,216kg or 26,931.67lb. She also holds multiple other records, including fastest 25-metre road vehicle pull with teeth and heaviest weight lifted with hair, two ears and even an eye socket! 
Partnership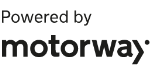 Need to sell your car?
Find your best offer from over 5,000+ dealers. It's that easy.
Do you think you could break any of these records? Let us know in the comments section below...