"Mazda, Suzuki, Ssangyong and Subaru - destined for glory?"
Mike Rutherford reflects on some of the manufacturers that don't receive the praise he thinks they deserve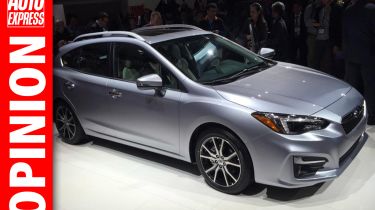 Aspiring motor industry employees take note: in today's global mass market, Mazda is the exterior design champ, Suzuki has the greatest potential, SsangYong is the newly crowned king of value and Subaru ranks as the most underestimated car firm on planet Earth.
While several of their international rivals have peaked, and look in danger of going backwards, or worse, expiring in MG Rover or Saab-style, these often forgotten four are very much on the up. They're the no excess, 'less is more' makers, who are, I believe, destined for long-overdue glory.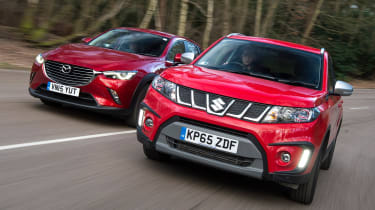 The car industry professionals of tomorrow would do well to contact them today, in the hope of landing real jobs with real prospects - plus unparalleled growth and excitement. If, heaven forbid, I ever had to look for a proper job, these are the companies that would entice me. Why? Because they're about to arrive - big time.
Mazda is leading the way, highlighted by two of its models making the shortlists in the 2016 World Car of the Year awards.
Then there's forward-thinking Suzuki and Ssangyong, who already had the foresight to put their names down on the 2017 WCA nominations list.
Plus, Subaru is enjoying a rare but richly deserved moment as one of the stars of the current New York show, thanks to the unveiling of the 'completely redesigned for 2017' Impreza.
But that's just for starters - as our recent news stories have shown, Subaru has much more technology and product up its corporate sleeve.
It's fascinating to see what's currently happening with Subaru in America. Stateside sales have gone through the roof, thanks to Imprezas retailing for just $18,000 (less than £13,000) and the success of the $25,000 (sub-£18,000) BRZ - the world's most underestimated car.
In the UK, where Impreza and BRZ models start at £17,495 and £23,995 respectively, registrations grew by 24 per cent in 2015, compared to the year before, via and 80-strong dealer network that's still growing. Global plans this year include sales of one million-plus cars, built out of just one Japanese and one American factory.
The brand also boasts a World Rally heritage, and claims to be the first company to mass-produce all-wheel-drive systems, with 15 million already under its belt. Subaru, the new Audi? I wouldn't bet against it.
Which car firms do you think are underrated in the UK? Let us know in the comments below...