Hyundai's factory: The biggest in the world
No plant builds more cars a year than Hyundai's remarkable Ulsan facility in South Korea. We visit a true manufacturing phenomenon
If anyone ever doubted the scale of Hyundai's ambition, one visit to its plant in Ulsan, South Korea, is all that it takes to convince even the most hardened sceptic that this is a firm that means business. Ulsan, truly, is the car manufacturing facility to top them all - a sprawling mass of five different factories that churn out a vehicle every 10 seconds, with production last year hitting a barely credible 1.53 million.
The numbers are so mind-boggling that it's hard to know where to start to convey the sheer vastness of the operation. Across a total of 15 million square metres - the equivalent of 700 football pitches - five different factories produce 14 different models that are shipped right around the world, including to the UK. (The Santa Fe, Veloster, Genesis and i40 sold in British showrooms all started life at Ulsan, and the Ioniq is on its way.) There are also engine and transmission factories, plus a dedicated operation to create the ix35 fuel cell model (at the rate of one a day).
• Hyundai ix35 fuel cell review
No less than 34,000 employees work at the plant, on a two-shift system - from 6:45am to 3:30pm, then 3:30pm to 12:30am. And some even live there, too, with more than 1,000 sleeping in dormitory accomodation on site. Remarkably, in theory there's scope for Ulsan to become even more productive, as the plant runs for only five days a week, shutting at weekends and for a full week in summer.
Even more amazing is how swiftly the plant has evolved. It was in 1968 that the first model - a Ford Cortina - was assembled there, and it took a further seven years before Hyundai constructed the first of its own models, the Pony. Now Ulsan is unrecognisable from those modest beginnings.
A stroll round factory three - annual production 400,000 - revealed it to be the hive of orderly industry you would expect. Yes, there was a reasonable degree of automation, but it was abundantly clear everyone knew their job inside out and took great pride in doing it well. Of course, when you're making 92 cars an hour - and have produced nearly 10 million Elantras since 1990 - how could it be any different?
• "Hyundai is great at selling cars, but it has to appeal to the heart too"
Slightly more eye-opening were the facilities for the workers. We passed one water feature, entitled 'Green Park', intended to create a more pleasant working environment. It was probably paid for via the annual £2.1m landscaping bill (there are 590,000 trees at Ulsan).
We were also told that each worker receives a free lunch every day, a legacy of a promise once made by company founder Chung Ju-Yung. And with 24 restaurants on site, there's no chance of anyone going hungry. Indeed, it's fair to say the workers are treated pretty well at Ulsan. The city is known as the richest in South Korea, and has the highest income per capita of any conurbation on the peninsula. With an estimated 660,000 jobs in the city related to Hyundai in one way or another - from a population of around 1.3 million - the locals have a lot to be grateful for.
At the plant itself, the drivers are among those who attract the highest wages, reputedly earning around £71,000 per annum. Their job is simple - they test every single car produced at Ulsan, then take them down to the plant's own docks. Yes, that's right... Ulsan has its own docking area, with berths for three ships. And why not? With 6,000 motors a day rolling off the lines, they need to be exported pretty swiftly. With an average ship taking 4,000 cars - and 10 hours to fill - loading is a seven-day operation, meaning some drivers work 350 days a year, hence the high wages.
Partnership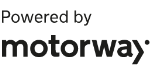 Need to sell your car?
Find your best offer from over 5,000+ dealers. It's that easy.
From production line to port, Ulsan has it down to a fine art, setting a blueprint for efficient production on a huge scale virtually every car maker in the world would love to emulate.
The other Hyundai Ulsan world-beater
The car factory isn't the only record-breaker in Ulsan operating under the Hyundai banner.
The city's shipyard is also the biggest in the world, and is run by Hyundai Heavy Industries, which was founded in 1972 by the man who also formed the car company, Chung Ju-Yung. However, it is now a seperate business.
The shipyard dwarfs even the car plant, employing 63,000 people and producing 63 ships last year. In addition, HHI provides engines for a mammoth 35 per cent of the global shipping fleet. It's a safe bet that the car company would love to have a similar market share.