Precision driving: how Nissan tunes its cars for the road
Do we have the 'martial arts' precision driving skills to sign off new Nissans? We find out at the brand's Barcelona technical centre
Thirty years ago, fine-tuning the driving characteristics of a new production model was very different, with a team of mechanics spending months getting their hands greasy with spanners and working with drivers pounding test tracks for hours to see if each tweak made a difference.
Now, while there's still lots of manual tinkering, engineers can dramatically alter the way a car drives with nothing more than some software and a laptop. Nissan took Auto Express to its technical centre in Barcelona to give us a glimpse of the hi-tech process and show us a day in the life of its highly trained 'martial arts' precision drivers. It also gave us the chance to achieve a Zen state of advanced driving skill.
The car maker employs 22,000 research and development staff globally, with investment totalling £3.3billion a year. Europe's biggest R&D hub is the Nissan centre at Cranfield, Beds, but the sister site in Barcelona is the next biggest, with 322 staff. The 20,000m2 complex is Nissan's "powertrain hub", where all diesel engines are tuned and calibrated. A large number of light commercial vehicles and pick-ups are also built at the neighbouring manufacturing plant.
Our focus was on the development behind the brand's crossovers – with good reason. Nissan is Europe's number one crossover and small SUV maker, with nearly 3.5 million Jukes and Qashqais produced globally in the past 10 years.
As a result, it claims it spent as much time and money ensuring its crossovers met its standards for on-road driving experience as it did on the GT-R. A large chunk of that time sees prototypes in the hands of precision drivers, and the Barcelona centre employs a team of over 30 trained drivers who have to undergo a gruelling process ranging from one to five years in order to be qualified to develop and sign off the chassis of new models – described as the 'Black Belt' level.
Before showing us the ropes on track, head of chassis dynamics development Satoshi Ota explained why Nissan works so hard on handling when most drivers simply use their cars to potter to and from the shops. "You might not notice the work we put into new cars, but that's because experts have taken care of it," he told us. "If you could try our prototypes before we have got hold of them, you'd be amazed by the difference."
The team considers every parameter you could think of, from simple things such as the slickness of the gearshift to more complex areas like damper force and the 'Sport mode' settings. Ota told us it takes "at least two weeks, maybe more" to work on each area of a car's controls and feedback to "achieve the best compromise between smoothness and fun".
Our first precision test began with a demonstration of how throttle response is calibrated. Using a laptop, the technician was able to demonstrate the extremes of the parameter in a standard diesel Juke. In its softest setting, the car required a massive amount of pedal travel to get a response from the engine, which makes it feel lazy and could even be dangerous when pulling away from a junction. With a click of the mouse, the car switched to its sharpest setting; this made it feel more responsive, but meant it was difficult to maintain a set speed, as it jumped from 30-40mph with every tiny movement.
Partnership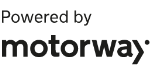 Need to sell your car?
Find your best offer from over 5,000+ dealers. It's that easy.
• A driving lesson from Nigel Mansell
The next stage of our learning – electric power-steering calibration – would expose poor tuning of the car and poor driver skill. Cones were laid out in a tight arc (just wide enough for the Juke) around a bend, with a sharp slalom at the end.
We tried it in its road-ready setting, which the precision driver said was the "best balance between directness and straight-ahead stability". On the first attempt, we managed to knock down half the cones in the corner, so we tried it again with some wise words from our expert. This time we cleared the entire section without hitting a single cone.
With our martial arts driving skills improving, the Juke was set up in the pre-development steering mode for a third go, and we struggled so much that one cone was beyond repair. But this wasn't down to our driving; instead, it was because the front wheels took longer to react than you'd expect. Set too far the other way, the steering was so nervous it required constant corrections just to stay straight.
After an afternoon of tuition on the Castelloli circuit, we faced our toughest test: the 591bhp Nissan Juke R. This uses the body of the familiar Juke, yet the underpinnings of the fearsome GT-R Nismo, and we were told to drive it as fast as we could with an instructor offering guidance. Everything we'd learnt, particularly not braking mid-corner, mattered far more, and the instructor kept telling us to "trust the grip". It was a wild experience, and we like to think we were worthy of a Nissan precision driving black belt. But there's no doubt the Juke R would be faster in the hands of Nissan's real expert 'martial arts' drivers.
Do you think you'd be worthy of a coveted 'Nissan black belt'? Let us know in the comments below...