"SsangYong's the company that wants to hear from all comers"
Stuffy motoring execs and jealously guarded secrets aren't the order of the day at SsangYong, as Mike Rutherford's been finding out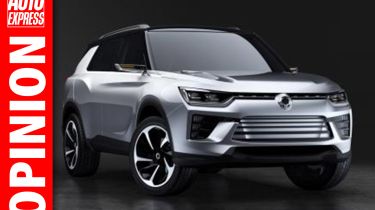 Big bosses at large car companies don't do 'happy' or 'relaxed'. Agonising over if they have the right products, the energy for more battles with rival firms or cash to pay tens or hundreds of thousands of workers - such anxieties generate sleepless nights.
But Young-Han Song and Sanjeev Saksena, managing directors at SsangYong World HQ in the trendy Gangnam district of Seoul, qualify as the most chilled and smiley motor industry chiefs I've ever met. They invited me over for a cuppa, and hugely impressed me with their biscuits, humour, honest and refusal to conform to industry norms.
For example, you might assume every SsangYong engineering, design or other important decision must be born in-house, at parent company Mahindra or inside the hallowed walls of sister firm, Pininfarina.
Not so. Yes, Mahindra is the financial daddy, keep to maximise its investments, and there'll inevitably be engineering services and design skills from Pininfarina working on SsangYong car building. Equally certain is that the Pininfarina badge will appear on upmarket SsangYongs in the near future.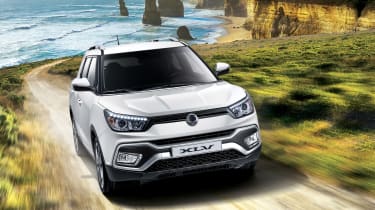 But as Messrs Song and Saksena explain, this doesn't mean that those from outside the family can't pitch in. Whether it's in engineering, technology, design or alternative-fuel fields, external ideas will be welcomed and if better than those in-house, adopted.
SsangYong's the car company that wants to hear from 'allcomers', Saksena insists. "This is best for the customers. It's customer first, then the company." So what can the consumer expect when buying a reinvented SsangYong from the expanding model line-up?
• SsangYong Tivoli - long-term test
"Value for money is the core issue," says Song. "When you think SsangYong, think RPS - robust, premium, specialist." OK, I see that robustness and specialist are strong SsangYong qualities, but premium?
"Yes - premium. Not necessarily image, but in areas such as production and product quality," Song continues. "Our goal is to be South Korea's version of Land Rover, although we're the first to admit that we can't be a 'real' Land Rover in terms of branding - or pricing!"
SsangYong isn't and doesn't want to be the most exciting car firm on the world stage. But without even knowing it, it's certainly one of the coolest. And, thanks to the sub-£13k price tag it's stuck on the Tivoli, it's responsible for the best value SUV on the planet.
What do you think the future holds for SsangYong? Let us know in the comments below...