"The London Motor Show was the motoring event of the year"
Mike Rutherford visited the London Motor Show, and he thinks it's set to become one of the hottest events in the motoring calendar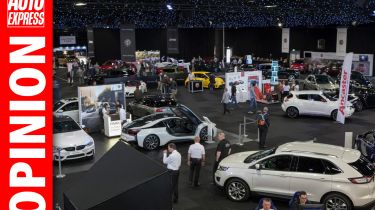 If you're interested in a few significant dates that helped alter the UK car scene forever, try these: September 1986 - Prime Minister Margaret Thatcher opens Nissan's Sunderland factory, which goes on to beat the world; September '88 - the launch of Auto Express, Britain's biggest-selling weekly car magazine; May 2016 - the rebirth of the London Motor Show. The motoring event of this year and, I suspect, many years to come.
I was present on all three occasions. At the first, I was a rookie reporter, nervously interviewing Mrs T herself. Next, I served as one of the launch editors of this mag. Lastly, I put in four days at May's big car exhibition.
• London Motor Show: News round-up
The reborn London Show reminds me of the births of the Nissan factory and Auto Express; countless cynics said all three projects would fail - and they were wrong.
Were those who reckoned "there's no appetite for a London Motor Show in 2016" actually at the venue on press day, preview night and the three public days earlier this month? Er, no. But I was, and can confirm that those public days were a sell-out.
The place was rammed with real-world enthusiasts, some of them buying cars there and then, as on-site Mazda, Mitsuoka and Tesla sales execs will testify.
Other showgoers were content just getting up close and personal with cars they rarely see, as proven by the 1,500 people who queued to sit inside the £153,000 Audi R8 Coupe (the 2016 World Performance Car) on the World Car Awards' stand. Some just wanted photos behind the wheel; others assured me they were inspecting the car prior to purchasing one new today or used tomorrow.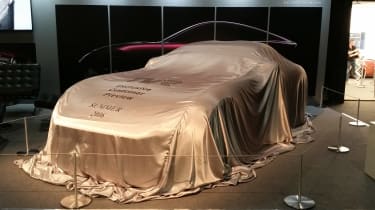 When Nigel Mansell, Prince Michael of Kent, Tiff Needell and Ben Collins rocked up to say hello and inspect the R8's V10 engine, all four VIP's became like kids inspecting a new state-of-the-art toy.
How come manufacturers/importers/dealers representing premium marques like Aston Martin, Bentley, Ferrari, Lamborghini, McLaren, Morgan, Rolls-Royce and TVR all deemed the London Show special and important enough for them, while a handful of bread and butter brands thought otherwise? The former got it absolutely right by being there, leaving those who stayed away trailing in the London dust.
They owe it to the public to sign up for the 2017 London Motor Show. After all, this is now the hottest motoring event in the capital - and the UK.
Did you go to the 2016 London Motor Show? Let us know what you thought of it in the comments below...